5 Creative Tips for Pinterest
Pinterest is a key tool for destination marketers to include in their social media strategy. The creative aspects of this social media platform give organizations a way to showcase the wide variety of opportunities that a destination has to offer. If you're not already utilizing Pinterest, it's time to start! Integrate these five creative tips when you're crafting your next post on Pinterest!
1.) Use Eye-Catching Images
The first impression a user will have when noticing your content – and what will ultimately convince them to click is the image you use. Ensure your image stands out in a sea of Pinterest pins with a unique or interesting element that's very noticeable. . Remember that these pins have a lifelong shelf life, ensure our images and content are evergreen so users can relate to it all year round.
Most social media users scroll through their social feeds on mobile devices – Pinterest reports that 85% of users are on mobile when using the platform. Consequently, you should always try to use a vertical image that will show up well in users' feeds. Pinterest recommends a 2:3 aspect ratio; otherwise, your image may be automatically cropped.
3.) Keep Your Content 'On Brand
"
Make sure that you think of your destination and organization's brand standards as the focal point of your Pinterest pins. Staying 'on-brand' helps users easily identify your content from other destinations and easily showcases your brand to consumers. The easiest way to ensure your Pinterest feed stays on brand is to utilize photos from your destination, use your organization's font as a text overlay, or only use your brand's colors! This will help create general brand awareness and keep your messages clear and consistent across the platform! 
4.) Incorporate Your Logo's In Your Pins
Include your logo very subtly in the lower-left corner or justified to the center for your followers to know that it's an official posting from your brand, just like Visit Aspen does in each pin. This will allow your consumers to know the difference between the content you've created and outsider's content
5. Add A Text Overlay to Tell a Better Story
Adding text to an image can be a great way to communicate your message to potential visitors. "Text overlay" simply means the text on the image that you use for your Pin. Text on an image typically performs the best when the text is concise or less than 100 characters.
---
Finally, remember that Pinterest is ultimately a visual search engine for your audience. Likely, a potential traveler will begin their trip planning process at a search engine, and finding creative ways to inspire travel to your destination is key when you're developing your Pinterest strategy.
To stay updated on digital marketing practices for your destination, be sure to subscribe to our e-newsletter and follow us across social media with the links below!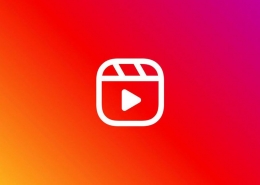 https://twosixdigital.com/wp-content/uploads/2022/08/bG9jYWw6Ly8vZGl2ZWltYWdlL3JlZWxzLmpwZw.jpeg
648
1200
2sixdigitaltwo6
https://twosixdigital.com/wp-content/uploads/2019/01/TwoSixDigital_logo_Stacked_RGB-300x142-300x142.jpg
2sixdigitaltwo6
2022-08-04 09:53:36
2022-08-04 10:24:01
On Our Radar Highlight - Instagram Gives Reels a Boost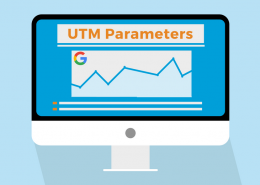 https://twosixdigital.com/wp-content/uploads/2021/06/featured-image-utm-parameters.png
520
1090
2sixdigitaltwo6
https://twosixdigital.com/wp-content/uploads/2019/01/TwoSixDigital_logo_Stacked_RGB-300x142-300x142.jpg
2sixdigitaltwo6
2022-07-14 09:18:54
2022-07-14 15:13:36
A Beginner's Guide to UTM Codes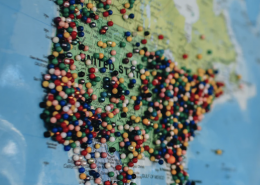 https://twosixdigital.com/wp-content/uploads/2020/06/Screen-Shot-2020-06-18-at-12.58.09-PM.png
572
846
2sixdigitaltwo6
https://twosixdigital.com/wp-content/uploads/2019/01/TwoSixDigital_logo_Stacked_RGB-300x142-300x142.jpg
2sixdigitaltwo6
2022-04-21 12:52:47
2022-04-21 18:55:30
5 Reasons To Use Pinterest To Promote Your Destination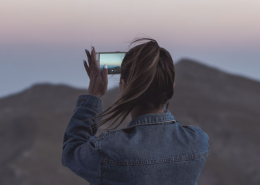 https://twosixdigital.com/wp-content/uploads/2022/04/Screen-Shot-2022-04-12-at-3.27.01-PM.png
800
2412
2sixdigitaltwo6
https://twosixdigital.com/wp-content/uploads/2019/01/TwoSixDigital_logo_Stacked_RGB-300x142-300x142.jpg
2sixdigitaltwo6
2022-04-12 15:29:01
2022-04-12 15:29:01
Four Unique Ways to Leverage UGC in Your Destination Marketing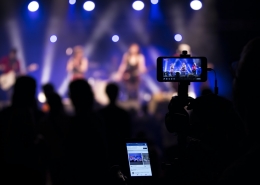 https://twosixdigital.com/wp-content/uploads/2022/03/photo-1522327646852-4e28586a40dd.jpeg
981
1471
2sixdigitaltwo6
https://twosixdigital.com/wp-content/uploads/2019/01/TwoSixDigital_logo_Stacked_RGB-300x142-300x142.jpg
2sixdigitaltwo6
2022-03-04 09:26:18
2022-03-04 09:26:18
Why Your CVB Should Use Facebook Events