---
We sat down with our newest team member, Miranda Bono, who will work as a Digital Advertising Strategist, and asked her a few questions. Read on to learn more about Miranda and join us in welcoming her aboard!
---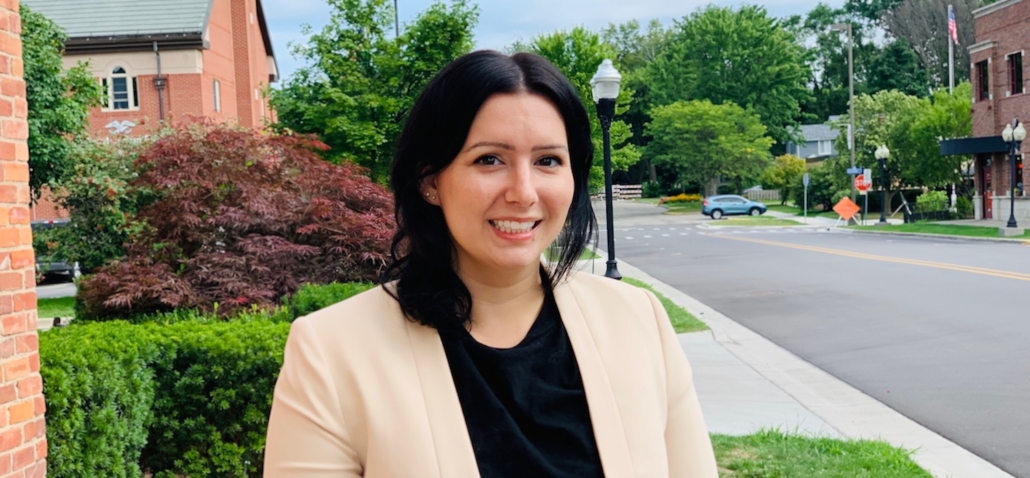 26: Welcome aboard, Miranda! Tell us a little bit about yourself.
I am a recent MBA graduate ready to get back in to the digital world! I have two degrees in Business Administration, both specializing in Marketing and Communication. I am the biggest animal lover, I have three cats and one dog. It's a lot of fur, so my Roomba is constantly working hard. I love being outdoors, reading, writing, yoga and watching true crime documentaries.
26: Tell us more about your experience with digital marketing.
My first year in marketing was spent in a sales role and I paid my dues cold calling, selling and processing marketing campaigns. I followed that with three years in digital strategy and campaign management. I have managed over 50 websites at one time, I love multitasking, being productive and also being creative! I dabble in design and content creative, but also love the analytical and logical side of marketing.
---
26: What is your favorite social media channel for personal use, and professional use?
My favorite social media for personal use would be Instagram to showcase my pets, and Pinterest to browse style and creative projects. For professional use I love utilizing Pinterest for design concepts, and LinkedIn for networking.
---
26: TwoSix Digital works exclusively in the travel, tourism, and hospitality industry. What is the most magnificent place you have ever visited?
I made the scariest decision last year booking a three week vacation in Bali… by myself. It was the first time I traveled alone, and the first time I was traveling outside of the country! I definitely fell in love in Bali, with their culture, people and scenery. Since that trip I have the itch to see more beautiful places!
---

26: What is the best social media / content marketing advice you have ever received?
The best advice I have received about social media/content marketing is that consistent branding is everything. You want someone to recognize your ad before they see your brand name or logo, it should feel familiar to them. Building that connection with your target audience is everything.
Please join us in welcoming Miranda to our team! Click below to learn more about her!
https://twosixdigital.com/wp-content/uploads/2019/08/IMG_0961-1.jpg
696
1500
2sixdigitaltwo6
https://twosixdigital.com/wp-content/uploads/2019/01/TwoSixDigital_logo_Stacked_RGB-300x142-300x142.jpg
2sixdigitaltwo6
2019-08-01 06:00:01
2019-08-01 16:17:26
5 Quick Questions with TwoSix Digital's Newest Team Member, Miranda Bono