The Traverse City Uncorked promotion celebrates the premiere grape-growing area in Northwest Michigan to celebrate Michigan Wine Month. This Uncorked campaign was designed to create additional exposure for the region's wineries and lodging properties along with increasing visitation during a shoulder season period for the destination.
In past years, the program was done with a paper trail of printed passports, coupons, and maps.  In 2021, Traverse City tourism decided to develop a digital passport through the Bandwango platform that was more cost-effective and environmentally friendly. It also created a touchless experience for the visitor that coincides with travel industry trends during the pandemic.
The promotional program included several specific goals:
Build awareness of the "TC Uncorked" event & Traverse City as a wine destination to new and existing audiences in multiple geographic areas
Drive engaged traffic to a customized TC Uncorked landing page
Motivate users to download, and sign-up for the TC Uncorked mobile passport and visit multiple wineries
Encourage users to research lodging packages related to the event and book overnight stays
TwoSix Digital conducted a promotional campaign for the program that began on April 19, 2021, and ended on May 28, 2021, on the Facebook and Instagram ad networks. The campaign featured the following tactics:
An introduction of the event to new users and expanded audiences
Leverage A/B test results to determine which landing page resulted in the most app downloads
Utilized quality core source data from Traverse City Tourism like past program participants from previous years, users that visited the website landing pages that featured winery and vineyard related content, and those consumers who engaged in wine-related lodging specials
Developed new audiences with online data sharing through Traverse City Tourism's relationship with the Traverse Wine Coast – the area's winery promotional organization.
The website retargeting tactics were done nationwide, so we would not exclude those outside the designated geographic regions who visited the website directly through other promotions or organic search queries. The primary geographic targets were driven market states: Michigan, Wisconsin, Indiana, Ohio, and Illinois.  We also excluded users within 50 miles of Traverse City to encourage travel and visitation.
The success of the Facebook and Instagram portion of the program exceeded expectations with the following results:
1,565,164 total impressions
18,274 total link clicks which resulted in 29,704 website page views with an average time on site of 1:53 per session and a bounce rate of 45.87%
2,470 searches conducted for rooms on the website's BookDirect widget
1,018 clicks to the Wine Escape Packages
An incredible 75% conversion rate for Passport downloads, as 1,439 clicked the link and 1,077 downloads were completed
There were 5,217 check-ins completed on the Passport in the destination, including 1,801 redemptions of coupons at the wineries and 352 hotel check-ins!!
The Uncorked Landing Page – featuring the Passport App and specific deals and packages – had an average time on page of 5:33!
Website traffic was up 16% in sessions when compared to 2019 numbers. And, for additional reference, 2021 sessions were up 196% compared to 2020 sessions.
The ads also generated significant engagement by recording 42,966 total clicks – resulting in a total ad CTR of 2.75%. There we 5,090 reactions, 375 comments, 507 saves, and 799 shares.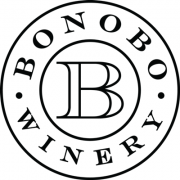 TC uncorked was seamless from a business standpoint.  The consumers were able to navigate the app as well as the staff being able to serve them.  It was amazing to see the people come in and feel relaxed to use it and be involved.  The addition of new people coming in really helped us get more exposure.