On Our Radar Highlight –
Google is Listening to Requests: New GA4 Features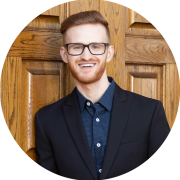 If you didn't know already, the much beloved Universal Analytics (UA) is going out of commission on July 1, 2023 and is being replaced by Google Analytics 4 (GA4). It's an entirely new platform with different dimensions and metrics. However, due to popular demand, Google announced on July 11th, 2022 that they were bringing back some dimensions and metrics digital marketers have come to rely on.
Bounce rate is back! But also, not really. In GA4, Bounce Rate just the inverse of Engagement Rate, which used to be the only % metric on offer. Also back is UTM term and UTM ad content – UTM codes used to identify search terms and different ads in a campaign. Lastly, they're bringing back Conversion Rate, which identifies the "the percentage of sessions in which any conversion event was triggered". 
Hopefully, this signals a shift within Google Analytics 4. We want more of the hits from UA. There's a steep learning curve to the new platform and it's difficult to uncover granular insights. Honestly, some of us within TwoSix would just prefer they stick with UA, but sadly we don't make executive level decisions for Google. Fingers crossed there's more to come.