(And what to do when you find it!)


---
User-Generated Content (UGC) is a huge part of tourism marketing. People are constantly posting images during their travels, which provides great opportunities for DMOs to repost this content on their own channels to promote and inspire tourism. In this blog, you'll learn the best ways to find great UGC on Instagram and what to do when you find it.
---
Tagged Images
Some users make it super simple by tagging you in their photos, so the first place to start is looking at the images you're tagged in! Navigate to the "tagged photos" portion in your Instagram profile to see what you've been tagged in. A best practice is to check-in on this a few times a week (at least) to make sure that you're not missing out on any impressive content.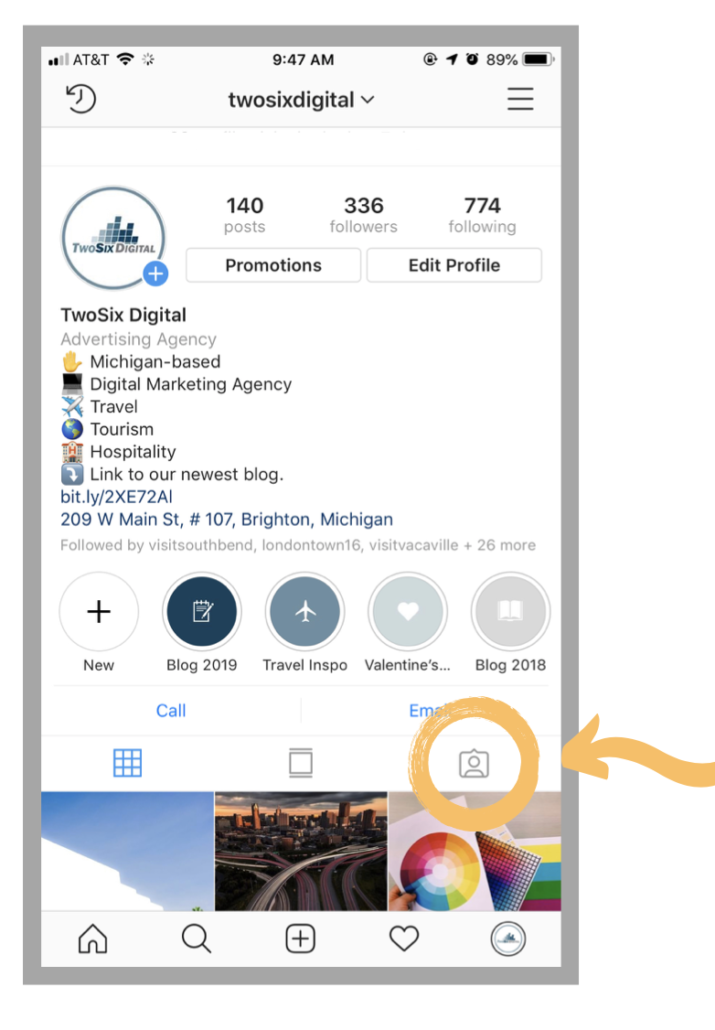 ---
Check Your Hashtag For User-Generated Content
Did you know that you can search your hashtag on Instagram to see all of the posts that have used it? You can do this by either navigating to the search bar and typing it in or by clicking your hashtag that's in your bio. This will take you to a screen displaying both popular and recent posts using your hashtag!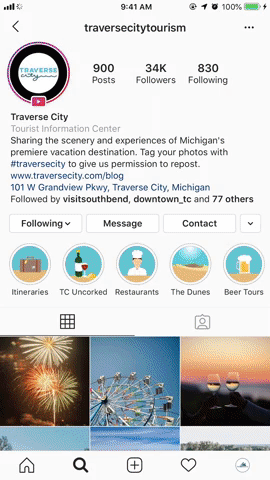 ---
Location Tags
Using a location tag is a method for users to post about the places they visit during their trip and a great way to know for certain that an image was taken at a specific destination. To find a specific location tag, simply navigate to the search bar and start typing in the location. You should see the location pop up in the search results. If you see a location tagged that you want to look at in your feed, you can also click on the tag above the image and it will navigate you to a page displaying both popular and recent posts at that location. Remember, don't just check city tags, but also local attractions, restaurants, and more!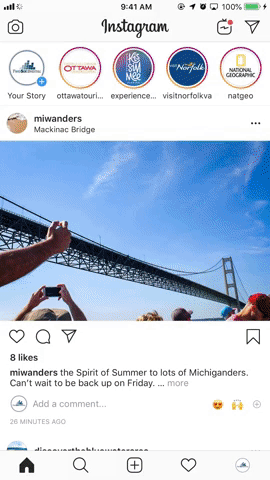 ---
What to Do When You Find User-Generated Content
Now that you've found the perfect image for your feed, it's time to save the user-generated content to your collection and get approval from the user to actually use the photo in your feed. Follow these steps to make sure that you're asking for permission in the right way:
Save the image to your collection so you can easily refer back to it when necessary. See below how to add it to your collection: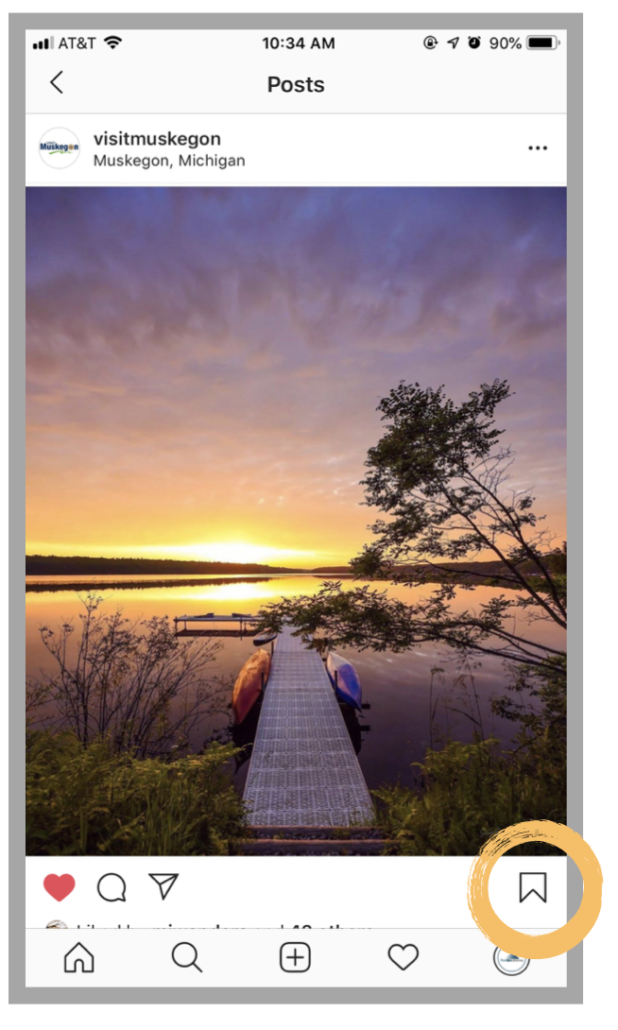 2. Like the Image!
3. Comment on the image using verbiage something like this:

"Great photo! With your permission, we'd love to use this in our blog. Let us know if you have any concerns."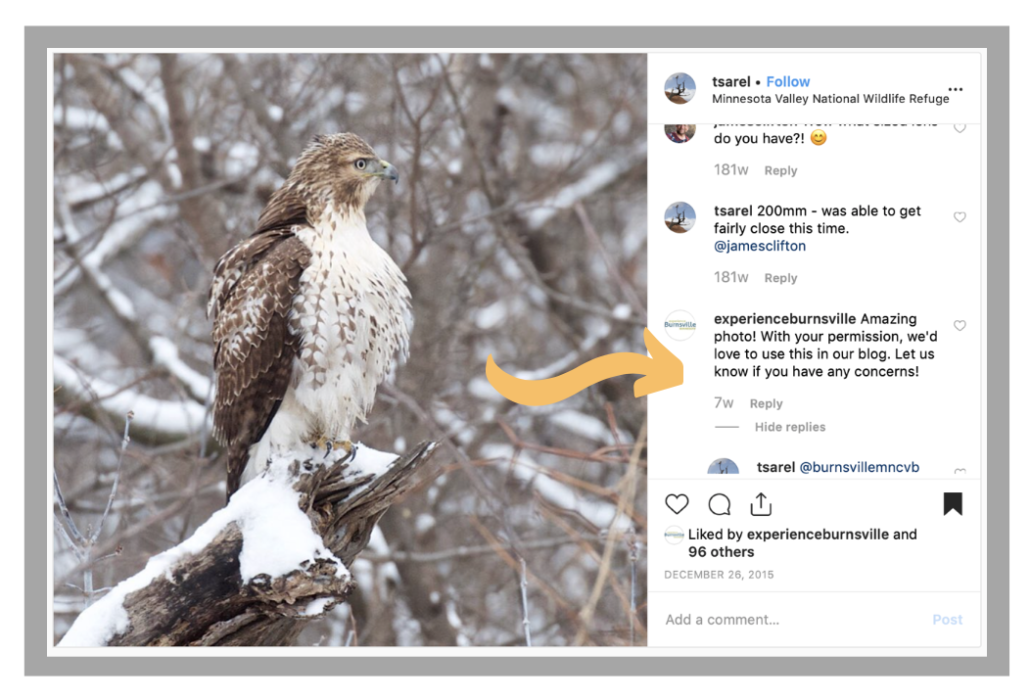 4. Once you receive a response, you can reply and thank them for giving you permission!
---
Posting the User-Generated Content with Credit
Finally, make sure that when you post the image on your own social feeds, you tag the user in the image, or give them photo credit in the comments. If you're putting it in your blog, be sure to give them image credit. If you are embedding the photo directly to your website, it'll automatically give credit where credit is due.
Following this quick approach is an integral step in giving your brand a voice. You also show your visitors appreciation for posting their images of your location. Integrating user-generated content in your blogs and social media feeds will allow future visitors to see others experiencing your destination and can inspire them to do so as well. For more new and exciting ways to use digital marketing to enhance your destination marketing organization, be sure to subscribe to our e-newsletter and follow us across social media at the links below.  
---
https://twosixdigital.com/wp-content/uploads/2019/07/deae4b0d-c310-4950-a73d-1ef585ce8a8e.jpg
1000
1500
2sixdigitaltwo6
https://twosixdigital.com/wp-content/uploads/2019/01/TwoSixDigital_logo_Stacked_RGB-300x142-300x142.jpg
2sixdigitaltwo6
2019-07-01 12:01:14
2020-10-16 14:06:52
How to Find Great User-Generated Content