How to Use Virtual Tools to Inspire Travel Post-Pandemic
The world of travel and tourism has changed drastically due to the recent pandemic, and as a result, so have our digital marketing efforts. Destination Marketing Organizations (DMOs), attractions, hotels, and restaurants have had to develop innovative ways to give consumers a unique look into their destinations, small businesses, and organizations to inspire travel post-pandemic.
Virtual driving tours, customized zoom backgrounds of iconic locations, and live webcams are just a few of the tactics used to showcase what users can experience during their future visit. Incorporating these virtual tools into the trip planning process was crucial during the travel restrictions but have also proved to be useful additions to our regular marketing efforts moving forward.
As we move toward the next stages of the pandemic, these assets can be leveraged to encourage travel and visitation. Now is not the time to stop using them; instead, continue to utilize them to enhance your future digital marketing strategies.
Here are seven examples of what destinations have done with virtual tools to promote their destinations, partners, activities, and products during the pandemic, along with some tips on how to extend their longevity and value.
Visit California created a one-stop-shop for the state's vast array of virtual experiences. This landing page offers a wide variety of experiences that could appeal to visitors of every kind. They've broken the experiences down by niche for easy browsing and are supporting their partners by driving users directly to partner websites instead of siphoning the traffic into their own website.
Tip: Repurpose virtual tours as social media posts in your content plan for corresponding theme days like #WineWednesdays to promote wineries in the area. Plan out your monthly content calendar to incorporate each virtual itinerary. Don't let these virtual assets become one-and-done promotional opportunities!
Virtual Visits & Experiences
Pure Michigan develop a landing page to host a number of virtual experiences on their website from destinations across the state. If you're managing a state or county-level DMO, this is a great way to feature your communities and extend some awareness (and traffic) their way.
Tip: Include these virtual visits in your future blog posts to enhance your content by linking to each virtual experience and using related images. To save time on creating new blog content, look through your blog archives to see where you can incorporate virtual experiences. This is a perfect example of the 5 Rule. For every piece of content you create, look for 5 ways that you can amplify, extend, or integrate that content into other assets to give your content the best opportunity to succeed. Don't forget about email marketing – be sure to promote your blogs and virtual tours in your regular newsletters!
Since we're all meeting virtually, why not showcase your destination during your calls? That's what Las Vegas has done. They have a ton of different Zoom backgrounds to choose from. It's a great way to get your locals, visitors, and fans actively planting the seed about your destination.
Tip: These assets do little good if you're not promoting them and only offering them on your landing page. Consider adding a call-to-action to help extend the story and help start the planning process to your background. Work the download links into your regular communication channels on social media and incorporate them into your email newsletter.
360-Degree Views of Top Spots
Visit Yosemite offers a vast variety of 360-degree tours and live webcams on their website. These are perfect for allowing a consumer to escape virtually and grow their desire to visit the area.
Tip: Promote these 360-degrees and live webcam views of top spots through social media posts regularly. These are a great way to up your frequency on networks like Twitter and develop new pins on Pinterest!  These live snapshots into the current conditions are extremely valuable to help convey information about current trail conditions, weather, and road or area closures. Use these posts to ultimately get visitors familiar with the area.
The immersive experiences that Visit Aspen created highlight a wide variety of key attractions and locations in and around the destination.
Tip: Prominently place these webcams on your website's home page and key landing pages to ensure it doesn't go overlooked. It really comes down to how you integrate these virtual experiences into the consumer journey. Out-of-sight means they are out-of-mind.
Explore MN created an impressive landing page featuring everything from virtual tours, jigsaw puzzles, animal cams, virtual events, online classes, and more. There is something for everyone on their virtual landing page. You can aggressively share these assets throughout your social media efforts. There are literally hundreds of tweets that could be created and scheduled to help promote things to do while helping support the individual efforts of your partners.
Tip: One of the most efficient ways to keep this content relevant is to incorporate these photography tours into your social media strategy! Designate a day per week where you highlight a particular tour for a #TourTuesday. Don't forget to include each attraction's photography tour on the corresponding partner listing page.
Visit Indiana added a number of 360 tours to their website too. They curated experiences from a number of partners throughout the state. Keep in mind that you don't have to do all the heavy lifting. Pay attention to what creative things your partners are doing! Reach out and let them know that you love what they did and that you're going to help amplify their efforts by sharing and integrating their content into your assets.
Tip: Don't forget about those partner listings! They are often among the most overlooked areas of a DMO website. If you have a 360 tour for a partner, be sure to embed it into the corresponding partner listing located on your website. This can add some interactive content to spruce up what is typically a text-heavy area of the site.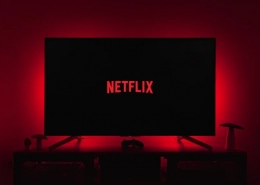 https://twosixdigital.com/wp-content/uploads/2022/08/Netflix.webp
580
869
2sixdigitaltwo6
https://twosixdigital.com/wp-content/uploads/2019/01/TwoSixDigital_logo_Stacked_RGB-300x142-300x142.jpg
2sixdigitaltwo6
2022-08-04 10:29:55
2022-08-04 10:31:31
On Our Radar Highlight - Netflix's Upcoming Partnership With Microsoft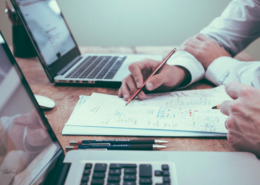 https://twosixdigital.com/wp-content/uploads/2020/04/Screen-Shot-2020-04-23-at-10.24.44-AM.png
400
761
2sixdigitaltwo6
https://twosixdigital.com/wp-content/uploads/2019/01/TwoSixDigital_logo_Stacked_RGB-300x142-300x142.jpg
2sixdigitaltwo6
2022-04-28 15:15:49
2022-04-29 12:26:13
How to Content Cleanse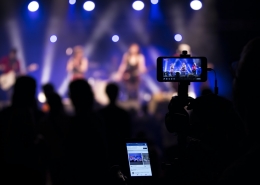 https://twosixdigital.com/wp-content/uploads/2022/03/photo-1522327646852-4e28586a40dd.jpeg
981
1471
2sixdigitaltwo6
https://twosixdigital.com/wp-content/uploads/2019/01/TwoSixDigital_logo_Stacked_RGB-300x142-300x142.jpg
2sixdigitaltwo6
2022-03-04 09:26:18
2022-03-04 09:26:18
Why Your CVB Should Use Facebook Events

https://twosixdigital.com/wp-content/uploads/2021/12/photo-1635360254568-a8c78d9d5b48.jpeg
1161
1742
2sixdigitaltwo6
https://twosixdigital.com/wp-content/uploads/2019/01/TwoSixDigital_logo_Stacked_RGB-300x142-300x142.jpg
2sixdigitaltwo6
2021-12-30 11:59:02
2022-01-12 14:05:54
5 Things Your Digital Marketing Strategy Needs in 2022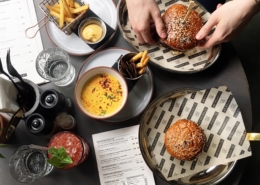 https://twosixdigital.com/wp-content/uploads/2018/03/826dc21e-1bfe-4a42-aef7-d1ca0c319781.jpg
2048
2048
2sixdigitaltwo6
https://twosixdigital.com/wp-content/uploads/2019/01/TwoSixDigital_logo_Stacked_RGB-300x142-300x142.jpg
2sixdigitaltwo6
2021-11-18 12:41:09
2021-11-19 09:14:40
10 Food Marketing Tips for Destinations