On Our Radar Highlight – Netflix's Upcoming Partnership With Microsoft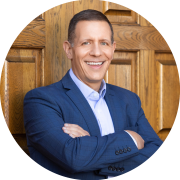 Netflix has recently announced a partnership with Microsoft as an advertising technology and sales partner for the ad-supported tier of the streaming service.
Microsoft – with their developments in machine learning technology and presence in the gaming world – will surely provide some interesting options for ad targeting through this connected TV medium.  Not only will you have a robust audience of multi-tier profiles, mostly likey built from viewing preferences and profile information, but you may be able to have some fun with the content selections too.
Matching up your travel product to the Netflix content library could be great fun – think Ozarks and Missouri or Shameless and Chicago.  Or any types of lifestyle shows that match product in your destination.  This is also something that would spark additional visitations based on the consumers' relationship with the series and their interest to experience the location it was based.
The details of the program are still waiting to be released.