Google | Pinterest | Youtube | Facebook | Instagram
Social Media and Data platforms are constantly changing. These platforms are ever conforming with the trends and growth of the digital marketing industry. How are these sites and platforms utilizing today's society to grow user engagement and usage? Check out what is on our Radar for August 2020 to find out.
Show
&

Tell the New COVID-19 Experience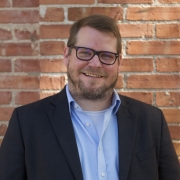 During this new COVID-19 era it's extremely important that DMOs show and tell the current visitor experience. We can help to ease the anxiety that many of our potential visitors are feeling by giving them a glimpse as to what to expect during their next visit. Sometimes all someone needs to get them into motion is a sneak peek of what they can expect. Visit Aspen did this incredibly well with their "How To COVID" series on their YouTube Channel. In addition to making these timely and useful they're distributing the content on multiple channels to build awareness about the steps that they have taken to ensure visitor safety. Every destination should be following their lead in creating content that paints an accurate (and reassuring) picture of the current visitor experience. How-To and tutorial-style content can go long way in helping lessen the impact of this global crisis. Once created don't forget to distribute it aggressively throughout your entire digital ecosystem and any landing
pages that are featured in paid programs.
Google Analytics Is Building Predictive Audiences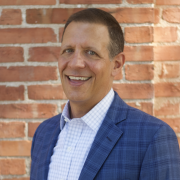 Google is now building audiences within Google Analytics that can connect to your Google Ads – search, display, YouTube – to find consumers who are at the highest purchase probability.
This would be similar to custom and lookalike audiences from Facebook, but based on the consumers online behavior and engagement on your website, Google can make certain assumptions and provide advertisers with the audience who is most likely to purchase.
It is currently only available in beta on Unified App and Web Analytics, but we anticipate being released to all advertisers in the future.   This would be an incredible tool for travel businesses that conduct transactions like hotels, resorts, and attractions.  It will help drive conversions and create more opportunities to improve your advertising ROI.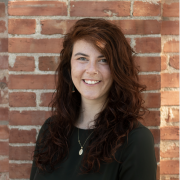 Say goodbye to Instagram's 'activity' section, and say hello to an expanded, much harder to miss Instagram Shopping experience.
Instagram shopping has existed in the Explore section of the app since May, and savvy brands have been taking advantage of the Business Page shopping tba for a while. Instagram is now planning on giving the new feature added prominence by replacing the current Activity tab with Shopping. When users navigate to the new main tab, they will be met with a mix of content curated by Instagram as well as a "suggested for you" section tailored to each individual user's interests.
One of the big changes that may come from the more prominent placement of Instagram's Shop is the need for businesses to utilize Instagram's checkout system. Right now, retailers can choose to tag their Instagram Shopping products with a link directing users to their web shop rather than to Instagram's universal cart. However, once a businesses' products are all listed together in one stream with other items users are interested in, the need to be included in Instagram's universal cart will become must more important.
For many transactions, this move from Instagram effectively shifts the entire purchase funnel onto its own platform, giving the social media site ultimate control over businesses'' conversion cycle. If effective, we may see other social platforms like YouTube, Twitter, etc., also integrate shopping into their ecosystems. It will be useful for brands to begin learning how to harness these new features now, as they may change the way we shop online moving forward.
Tracking Consumer Actions; Facebook vs. Google Analytics
Pinterest's New Guide to Effective Pin Marketing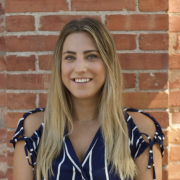 Pinterest has released their 2020 advertising guide. This guide is your one-stop-shop to everything Pinterest – from how to use the platform or the various advertising tools available. The 46-page guide has everything you need to know (and then some) if you're looking to start advertising on the platform or if you already are. Not many platforms publish a guide for businesses to reach their full potential on the site.
Pinterest is not your typical Social Media Platform. This platform is for the 'planners' who want to plan for the future. Which makes utilizing it for trip planning, destination weddings, or find the best hidden gems in a town. That is why Pinterest refers to itself as a 'discovery network' rather than a social app.
Because of this, Pinterest is the go-to spot to advertise for your destination. Don't believe me? Check out the reasons why you need to be on Pinterest.