TALENT TAKING OVER | CONVERSION EVENTS | TIKTOK MARKETING | 'RECENTLY DELETED' 
As the world of digital media is continually morphing to new trends and updates it can be difficult to keep up. This is why the TwoSix Digital team comes together to discuss what we're keeping on our radar for the month! On Our Radar for February 2021 is conversion events, TikTok marketing, and more!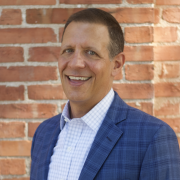 There is an interesting trend developing all over social media featuring top talent.  Apps with creators who are paid are starting to break through the "content glut." Users are beginning to gravitate to platforms like TikTok, Substack, and even OnlyFans while spending more time engaging on each of them.  Other networks like Instagram have recently created a new analytics dashboard for creators, and its platform, Reels, is also providing cash incentives to creators for premium content.  This ensures that users are getting an optimal experience from a topline group of creators on all of these apps.
As the content glut continues to cloud the social media waters, we will see additional pressure put on destination marketing organizations to create better digital content to inspire and engage users.  It will be time to re-think your content development and distribution process – again.  It may also be time to develop better relationships or partnerships with content providers that align with your vertical markets, activities, and product to bring new perspectives with enhanced messaging to your audience.
What Are Conversion Events, Anyway?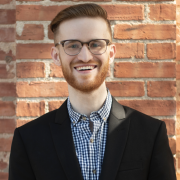 With the iOS 14 changes coming, Facebook's workaround requires you to shift to one pixel on your website. Learn more about the changes here. However, their solution also requires you to limit yourself to 8 website pixel conversion events. So, what are conversion events, anyway?
A pixel is essentially a line of code that alerts Facebook when someone takes a certain action on your website.
These actions could be anything from loading a page to clicking a button. These "actions" are actually the same thing as "conversion events."
For example, when you install a Facebook Pixel, you're actually inserting a line of code to alert Facebook when someone visits a page on your website. In other words, a "page view" is the default conversion event.
So, a conversion event is an action taken on your website that is tracked by a pixel. Valuable events for DMOs include knowing when users: visit a page, sign-up for your newsletter, request a visitor guide, and clicking a link to reserve lodgings. Start thinking about the 8 most valuable actions you'd like to track!
A Case for TikTok Marketing in Your 2021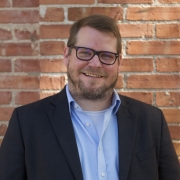 TikTok isn't going anywhere! It's one of the fastest growing social apps in the U.S. In fact, the emerging social media network may be becoming one of the more relevant channels for you to reach and engage the now-aging millennial market segment. Did you know that 45% of TikTok users are between the ages of 25-40 years old? Yup, those are millennials. This makes them a perfect segment to target young families, traveling adults, and much more. The millennials have grown up! Last year, Millennials overtook Baby Boomers as the largest segment in the United States. Millennials should also be a priority in your marketing strategy due to their love of travel. This generation makes traveling a bigger priority than any previous generation and has money to spend. In 2019, Statista reported that the average household led by a millennial had a disposable income of more than $70,000. Due to their prioritization of travel experiences in their life, this could be a market we can no longer overlook.
At the end of the day, TikTok should be working its way into your marketing mix. The first thing to do is claim your account, secure your handle, and start getting familiar with this incredibly engaging app. The app is so engaging that users are said to spend over 50 minutes a day scrolling and consuming content. That's incredible. TikTok isn't just about organic reach either. It's a legitimate marketing tool with a dedicated ads management system, website pixels, custom audiences, and much more.
So, what is your TikTok strategy for 2021? In my opinion, you better have one because the times they are a-changing!
Instagram's 'Recently Removed' Feature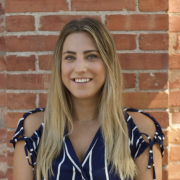 Have you ever accidentally selected the wrong post to delete? Well, luckily for you — Instagram has just introduced a new feature that will now house recently deleted Instagram posts in a folder! Although this new feature may not be the biggest update to the platform, it is a beneficial tool that can help if your profile is hacked and a hacker erases your posts.
Apple first introduced the 'Recently Deleted' folder, and iPhone users were rejoicing. Your photos on your iPhone will appear in this folder for much longer; Instagram pictures will stay around for only 30 days. Once photos, videos, reels, IGTV posts, and stories are deleted, they will be added to a recently deleted folder instead of disappearing.  However, stories, since they only last 24 hours anyways, will only be available in your recently deleted folder for the same amount of time.
Facebook Testing News Feed Topic Exclusions for Advertisers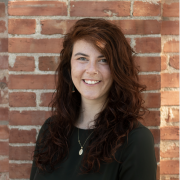 Heated political discussions have plagued Facebook for years, especially during the COVID-19 pandemic. Even the most well-intentioned posts and ads can sometimes stir up a hornets nest in the comments. In a response to concerns from advertisers, Facebook is currently testing a new tool that would allow for topical exclusions for ads in the news feed. For example, advertisers would be able to prevent their ad from appearing next to posts about "politics", "news", "gaming", etc.
This tool already exists – sort of – within video-stream ads. Right now advertisers can decide what kinds of videos their ad will appear on, but this new tool would go much farther. As the political climate remains charged for the time being, and opinions surrounding COVID-19 restrictions remain strong, this tool will only become more and more important for all advertisers on the Facebook platform.
With the ever-changing digital marketing world, we are here to keep you informed of new digital trends and what we are keeping on our radar for February 2021. Have any questions? Contact us! We're here to help.
Make sure to subscribe to our newsletter to stay in the loop on all things TwoSix Digital.