TIKTOK: SHOW THEM HOW IT IS DONE! | YOUTUBE SHORTS
&

VERTICAL FORMAT CONSUMPTION | GUIDE TO MAXIMIZING REELS | INFLATION

&

TOURISM: TRENDS TO THINK ABOUT | YOUR FACEBOOK FEED IS ABOUT TO CHANGE
To combat the world of ever-changing digital marketing –  the TwoSix team is here to give you what's On Our Radar for the month. This month, we discuss TikTok and "showing them how it is done," YouTube shorts, inflation & tourism trends and more! Keep reading to find out what we're keeping On Our Radar for July 2022.
As many tourism organizations are working their way into TikTok, there is continuing question on what is the best content to develop and post.
We've been a big proponent of good story telling with words and video to give visitors a look "behind the scenes" or teach them "how it is done".   For example, I often gave the example in presentations of a QR code on a message board outside your restaurant featuring the daily special being created by the kitchen staff.  It could be a few easy scenes stitched together and posted to your social channels, but it is a perfect fit for TikTok.  It is easily done and is continual flow of content for your all of your channels, along with a great opportunity to create inspiration at the point of purchase.
Here is a quick TikTok from @ToddCollinsOfficial on how Cameron's Seafood – @cameronsseafood – went viral by showing you "how it is done"!
See "how it is done" here: https://www.tiktok.com/@toddcollinsofficial/video/7113556551012502827?_t=8TZRK1Oy7TC&_r=1
And, here is look at the video with more than 2.5 million views:
YouTube Shorts
&

Vertical Format Consumption Continues to Grow!
We've been pushing YouTube Shorts for a while now. If you've been holding off, it's time. The
"TikTok Effect" and the prevalence of vertical short-form video is a real thing and YouTube is no
different. Unless you're already publishing regularly on YouTube (We know you're not.), you're
likely not getting much out of the world's second-largest search engine. According to recent
reports, 1.5 billion of YouTube's total 2 billion users are consuming their new Shorts video. So
basically, 75% of YouTube users LOVE shorts and engage with Shorts content. In another
staggering report, 70% of ALL web users now regularly consume short-form content. Stop
resisting vertical format video. Like TikTok or Corona Virus, it's not going anywhere anytime
soon.
If you've been holding out on jumping into the vertical video format, now is the time to start
getting some reps. There's no easier platform than YouTube to get started, especially if you find
all the TikTok and Reels options overwhelming. I seriously can't think of a better place to get
your feet wet.
Check out these tips to make sure that you get the most out of your Shorts content. Once you
get active be sure to shoot for that 500-subscriber threshold so you can open up even more fun
tools and options on your YouTube Channel.
Video continues to dominate social media, users are spending 20% of their time on Instagram scrolling through reels and a whopping 50% are doing the same on Facebook. Video is more important than ever! This can create great opportunities for businesses and individuals to show off their brand. However, some may struggle with how to get started. Best rule of thumb is to be authentic, show off something that is unique to you or your business. Use your voice, show your people, show your community. Additionally, know that you need to nail those first few seconds of your video to keep users interested and stop their scroll. Next up, quality is everything, spend time creating a well thought out video instead of quickly throwing together 10. Also, don't forget to let your creativity flow, this is a chance to play with your brand's personality, make your content engaging. Per Instagram, 45% of accounts now interact with a reel at least once a week. Give your account the chance to earn that interaction! Lastly, a collaboration with another business or individual may give your brand a little boost that could prove beneficial as it could be seen by additional users, and we wouldn't be mad about more exposure! One last thing to remember, when trying out video for the first time, experiment with different topics and forms to see what performs best among your users! The biggest first step is taking the plunge to do video, once you decide to conquer it, you're halfway there! At TwoSix we are always excited when we can include video in a campaign. Most of the time video ads do the best because movement captures the eye of the viewer. The same is true when posting organically. I encourage everyone to get on the short form video train because we certainly don't want you to get left back at the station! 
Inflation
&

Tourism: Trends to Think About
We all known that people are worried about rising inflation, and astronomically high gas prices are, of course, a concern for tourism. Google reports that searches for "best gas mileage" have grown globally by 90% year-over-year (YOY). It doesn't help that the cost of renting a car has absolutely skyrocketed — estimates range from 25-75% YOY — due to chip and used shortages. Yet, the pandemic has allowed many to find higher-paying jobs with more vacation time. Many surveys at the beginning of the year found that users were planning to take larger, longer trips in 2022, and we haven't seen any conclusion data to suggest this isn't still true. 
So, if you're not getting the same results as last year, think about reconsidering the geographic areas you're targeting. Tweak your messaging. Weekend getaways might not be as attractive if you have to spend an excessive amount on gas. Be sure to highlight your deals! Searches for "buy 1 get 1" have grown globally over 60% YOY. Send an email to your e-newsletter list offering a special package! Searches for "promo code for existing user" have grown over 100% YOY. The intent is there. Your approach might just need some fine-tuning to resonate. 
Your Facebook Feed is About to Change
In the last few months, Meta has introduced a number of changes to compete TikTok, like prioritizing reels on Instagram and Facebook and testing full-panel views on the Instagram app. According to internal memos, the next big change will focus on the type of content showing up on the Facebook feed.  
In an effort to lure back younger audiences and fight stagnant growth, Facebook is planning to begin "heavily recommending" posts in the feed that come from places on the platform other than a user's friends, followed-pages, etc. This means that users will be more likely to see content from pages & people they do not follow or are not yet familiar and less from those that they do.  
While it's not clear how this will impact page and post-performance, it is clear that posts will soon be fed to users with little-or-no destination familiarity. This is a huge opportunity for organic audience building, and social media content writers should keep this top-of-mind when writing and creating future content.  
With the ever-changing digital marketing world, we are here to keep you informed of new digital trends and what we are keeping on our radar for July 2022. Have any questions? Contact us! We're here to help.
Make sure to subscribe to our newsletter to stay in the loop on all things TwoSix Digital.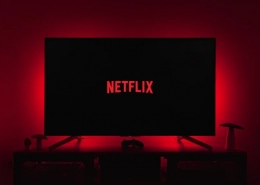 https://twosixdigital.com/wp-content/uploads/2022/08/Netflix.webp
580
869
2sixdigitaltwo6
https://twosixdigital.com/wp-content/uploads/2019/01/TwoSixDigital_logo_Stacked_RGB-300x142-300x142.jpg
2sixdigitaltwo6
2022-08-04 10:29:55
2022-08-04 10:31:31
On Our Radar Highlight - Netflix's Upcoming Partnership With Microsoft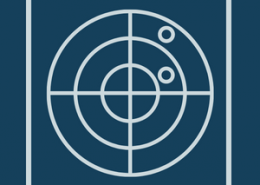 https://twosixdigital.com/wp-content/uploads/2022/05/Untitled-design.png
300
300
2sixdigitaltwo6
https://twosixdigital.com/wp-content/uploads/2019/01/TwoSixDigital_logo_Stacked_RGB-300x142-300x142.jpg
2sixdigitaltwo6
2022-07-18 14:43:14
2022-07-18 14:43:14
On Our Radar Highlight - TikTok: SHOW THEM HOW IT IS DONE!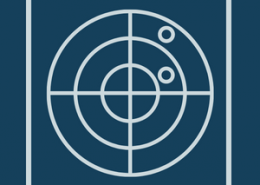 https://twosixdigital.com/wp-content/uploads/2022/05/Untitled-design.png
300
300
2sixdigitaltwo6
https://twosixdigital.com/wp-content/uploads/2019/01/TwoSixDigital_logo_Stacked_RGB-300x142-300x142.jpg
2sixdigitaltwo6
2022-07-14 14:30:51
2022-07-14 14:41:48
On Our Radar Highlight - Your Facebook Feed is About to Change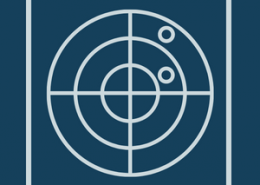 https://twosixdigital.com/wp-content/uploads/2022/05/Untitled-design.png
300
300
2sixdigitaltwo6
https://twosixdigital.com/wp-content/uploads/2019/01/TwoSixDigital_logo_Stacked_RGB-300x142-300x142.jpg
2sixdigitaltwo6
2022-07-05 09:27:58
2022-07-05 10:02:47
On Our Radar Highlight - Inflation & Tourism: Trends to Think About