QR CODES | YOUTUBE SHORTS | IMPORTANCE OF GOOGLE
&

FACEBOOK | ORGANIC VIDEOS ON FACEBOOK | PINTEREST IDEAS | WHAT IS THE METAVERSE?
To combat the world of ever-changing digital marketing –  the TwoSix team is here to give you what's On Our Radar for the month. This month, we discuss Youtube shorts, videos on Facebook, what is the Metaverse, and more! Keep reading to find out what we're keeping On Our Radar for March 2022.
During the Superbowl,  an ad for the crypto trade exchange Coinbase, featured a QR code bouncing on the screen – see it here.  The ad generated more than 20 million visits in one minute as the commercial ran.
We don't recommend this exact approach for your travel product, but we do recommend considering using a QR code in some of your future Connected TV ads.   It helps with quick response, which is what the QR actually stands for, and it's excellent for results tracking.  A recent stat from Sharethrough states that 79% of TV watchers usually take out their phones during commercials.   Why not make things a little more interesting for them by adding a QR Code to your messaging?  And, Sharethough – a programmatic buying engine – can do it for you.  Visit the link to learn more about their dynamic QR codes.
YouTube is Pushing Short Form Content
It looks as though every network out there is prioritizing the use of short form video content. YouTube has now joined the likes of Instagram Reels and TikTok with improved positioning for content that is a part of its "Shorts" format. These 60 seconds or less, vertical video formats have been an option for a while now but unfortunately, I haven't seen many DMOs taking the lead. This is actually an exciting opportunity for content creators, especially for CVBs to get more active on the world's second largest search engine. I've often talked about how I feel YouTube is one of the most overlooked social media channels in the tourism space. Now that Shorts are being prioritized in the suggestion and subscription panels there's really no excuse to not start getting more active on YouTube, or at least pushing your Reels and TikToks over to the network. Chances are that you are already creating short form, vertical videos anyway. We've previously mentioned that DMOs should be using the much overlooked YouTube "Posts" option which is also clean and easy. Now, we have "Shorts" which will help us flex our creative muscles like we already do on Instagram and TikTok. Why wait? Now's the perfect time to start putting YouTube into the mix of your content offerings by leveraging both "Shorts" and "Posts".
Measuring the Importance of Google and Facebook
With new privacy laws and restrictions making headlines every day, many are questioning the future relevance or value of Facebook and Google as ad platforms. While it's clear based on steadily rising costs and smaller audience sizes that these changes are having an impact. However, I believe there is room to be optimistic about the future of advertising on these platforms. According to statistics gathered by Oberlo, Google maintained 91% of the total search engine market share in January 2022. Moving away from the platform in an attempt to reach users might not be the best move if the users are literally not there. The Oberlo team also found that the number one search term on Google is…wait for it…"Facebook".
Facebook is still the number one social media platform in the United States, and that isn't likely to change anytime soon. And people will still be using Google to get where the need to go online. Advertisers should be careful to not give up on these platforms amidst the uncertainty, but she keep aiming to be creative and find their core audience where they are online.
Why Your Videos Aren't Cutting It on Facebook
Has your DMO ever posted a video on Facebook that took a ton of time to make, but then only received a handful on views? There's a reason for it, and, with Creator Studio, we can now see why for each video. If your video has more 1-minute video views and a longer average watch time than your usual posts, Facebook will increase its distribution. Engagement, such as comments and link clicks, also play a role. For videos to maximize their potential, Facebook also offers their "Distribution Checklist".
What does this mean? If you add captions, tags, and descriptions on 3 minute or longer video, you're automatically checking all of Facebook's boxes. And, the longer people watch your video, the more distributed your videos. More impressions mean more views!
So how do you actually get people to watch longer? The easiest way are by making them like compilations or reveals. Have a bunch of breweries in the area? Then make a video compilation highlighting the best brews from each one. Want to get people excited for an experience? Make a Love Actually style video where you feature fun facts that keep people guessing before the big reveal.
The key is to make the videos for social. You're vying for attention, so cut out any empty airtime. Get out there, use your phone, and make some great videos! Take advantage of the absence of strong travel videos and put your destination out there.
Telling Your Story Through Pinterest's Idea
With the importance of short form video content growing, Pinterest has released their form of story video aligned content called Idea Pins. This form of content is great for short informational pieces or a step-by-step DIY project. It can also be a way to start a conversation with followers and create a forum in order to have a discussion. This can also make it easy to compare products side by side or show a product in action. With story based and video content heavily on the rise, Pinterest is making great efforts to keep up with the times and trends. This is also a useful way for creators to show their creative efforts in sequence to help build a fanbase and pass on their creativity to others.
We've been hearing for months now about the Metaverse – but do we know what it is? Technically, the Metaverse is not accessible as of yet. But first, let's discuss what exactly it is. The primary focus of this concept is essentially virtual reality. There are two different Meta Horizon platforms – Home and Worlds and plan to move VR beyond just headsets. The end goal is to connect users to its Horizon experiences in new ways – which seems way more complicated than it is.
Essentially – Facebooks Horizon is just 3D avatars that can interact with others via Facebook, Instagram, and Messenger. However, you can use your avatars through your VR headset to interact with others via headsets.
The real question is how the Metaverse will interfere with Businesses and ads through the platforms. Check the button below to learn more about what the Metaverse it and how its going to change digital and social connection.
With the ever-changing digital marketing world, we are here to keep you informed of new digital trends and what we are keeping on our radar for March 2022. Have any questions? Contact us! We're here to help.
Make sure to subscribe to our newsletter to stay in the loop on all things TwoSix Digital.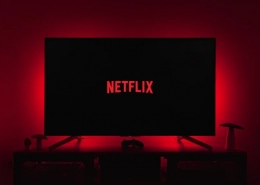 https://twosixdigital.com/wp-content/uploads/2022/08/Netflix.webp
580
869
2sixdigitaltwo6
https://twosixdigital.com/wp-content/uploads/2019/01/TwoSixDigital_logo_Stacked_RGB-300x142-300x142.jpg
2sixdigitaltwo6
2022-08-04 10:29:55
2022-08-04 10:31:31
On Our Radar Highlight - Netflix's Upcoming Partnership With Microsoft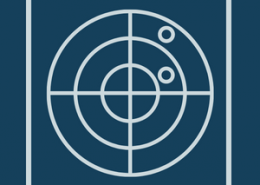 https://twosixdigital.com/wp-content/uploads/2022/05/Untitled-design.png
300
300
2sixdigitaltwo6
https://twosixdigital.com/wp-content/uploads/2019/01/TwoSixDigital_logo_Stacked_RGB-300x142-300x142.jpg
2sixdigitaltwo6
2022-07-18 14:43:14
2022-07-18 14:43:14
On Our Radar Highlight - TikTok: SHOW THEM HOW IT IS DONE!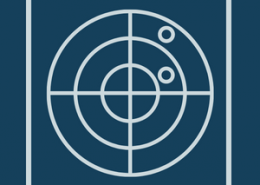 https://twosixdigital.com/wp-content/uploads/2022/05/Untitled-design.png
300
300
2sixdigitaltwo6
https://twosixdigital.com/wp-content/uploads/2019/01/TwoSixDigital_logo_Stacked_RGB-300x142-300x142.jpg
2sixdigitaltwo6
2022-07-14 14:30:51
2022-07-14 14:41:48
On Our Radar Highlight - Your Facebook Feed is About to Change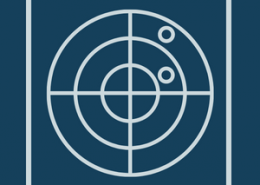 https://twosixdigital.com/wp-content/uploads/2022/05/Untitled-design.png
300
300
2sixdigitaltwo6
https://twosixdigital.com/wp-content/uploads/2019/01/TwoSixDigital_logo_Stacked_RGB-300x142-300x142.jpg
2sixdigitaltwo6
2022-07-05 09:27:58
2022-07-05 10:02:47
On Our Radar Highlight - Inflation & Tourism: Trends to Think About