GOOGLE UA – HELLO GA4 | YOUTUBE SHORTS | GA4 INTRO | LINKEDIN LEAD GEN CAPABILITIES | INSTAGRAM EXTENDS REELS TO 90-SECONDS
To combat the world of ever-changing digital marketing –  the TwoSix team is here to give you what's On Our Radar for the month. This month, we discuss the introduction to GA 4, Youtube Shorts Linkedin Lead Gen capabilities, and more! Keep reading to find out what we're keeping On Our Radar for May 2022.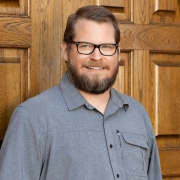 All good things must come to an end. In this case, it's time to begin to turn your attention to
GA4. Google Analytics will be going through some big changes on July 1, 2023. Write that date
down. That might seem like a long way off, but it isn't if you want to make the most out of
Google's new analytics engine. You better get the new GA4 installed ASAP. Here's why: One of
the most powerful things in Google Analytics is being able to compare data between current
and past periods. If you don't have GA4 installed by July 1, 2022, (This year!) you could be in a
bit of a pickle with your historic data. We've all been using Universal Analytics (UA), basically
forever. It's important to know that those data pieces in UA won't be migrated into GA4. That's
a big deal. You're starting fresh in GA4 which makes getting the code installed on your site ASAP
super important so that you have at least a year of comparative data available for use when the
big switch is flipped. On July 1, 2023, UA will no longer collect data. Don't be caught off guard.
Don't put it off. Get GA4 installed on your site now. You've been warned!
YouTube Shorts up to 30 Billion Daily Views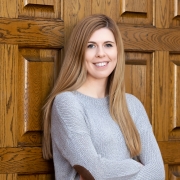 Watch out TikTok, here comes YouTube. YouTube's shorts or short form videos are increasing in popularity and have seen an increase in views over the past few months to reach 30 billion views. While this is great news for YouTube and platforms like TikTok, who have solidified themselves as the Queen of the short form video game, it does lead to a problem, revenue. While shorts could be a good way to entice people to watch longer form videos and obtain revenue through ads that way, there currently isn't a tried-and-true way to grow the revenue of shorts alone.  My favorite app Vine disappeared for this reason; creators left for more profitable opportunities like YouTube. Currently, short form video creators are paid predominately via creator funding pools that are allocated based on video performance. However, with this system there is no reliable source of income since everything is variable and changing.
Short form video is definitely the big trend now and will be for the foreseeable future if a revenue stream can be worked out. When this happens ad creators have another way to deliver advertisements to users. Ads are already present in TikTok in the form of sponsored videos as you scroll through your feed. At TwoSix, we have launched a few TikTok ad campaigns to date and we will probably see these types of ads increase over the next couple years. As social media and the way we consume content continues to adapt, ad creators must as well.
Say Goodbye to Google Analytics (Universal, That Is)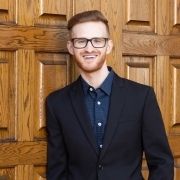 Say goodbye to Google's Universal Analytics, that is. Google is sunsetting the much-beloved Universal Analytics in favor of their new Google Analytics 4 (GA4) starting in July 2023. In case you're not sure of the difference, check out the two screenshots from our test accounts below.

You're probably more familiar with Universal Analytics (UA), and that's the one that will no longer collect data starting July 1, 2023. So, what should you do about it? Create a Google Analytics 4 (GA4) account! Here are the steps you need to take.
GA4 is completely different from UA, so it's going to take some getting used to. We're more than happy to help you with this transition and learn the ropes!
Want help or training with Google Analytics 4? Set up a coaching call today!
LinkedIn is Working Hard to Improve Lead Gen Capabilities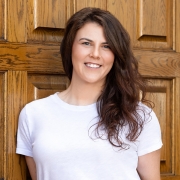 Meetings can be a particularly challenging to promote for CVBs. Finding the right people who are able to make those large bookings is difficult or impossible with many standard promotion methods, like social or SEM. When LinkedIn first rolled out the ability to gather leads, many agencies including us at TwoSix were excited to try out this new targeting method with the hopes of building audience databases for those harder-to-promote areas. However, the roll out did not go too smoothly, and many users found that the only leads the received were spam. LinkedIn wasn't blind to this. The platform has announced some big changes, all of which make it easier to promote newsletters and gather new leads.
LinkedIn users will soon be able to add links to website as well as to an email newsletter right in the profile description. This makes it easy for people to navigate off the platform and ads a level of credibility to the newsletters promoted there. On top of these changes, the platform also released a comprehensive guide to getting the most out of their lead generation ads. (source). Advertisers and CVBs alike are no more equipped than ever to build and promote meetings and events newsletters within this platform than ever before.
Instagram Expands Testing of 90-second Reels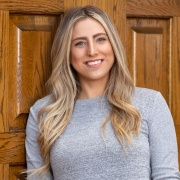 We all knew it would be here eventually – Instagram has begun to roll out a test for 90-second Reels. Personally, the video trend via TikTok and Reels interests me for the sole fact that the average attention span for a short video is nine to 15 seconds.
Instagram is starting to re-align its video offering to conform all formats to look like Reels. According to Instagram chief, Adam Mosseri noted back in December:
"We're going to double-down on our focus on video and consolidate all of our video formats around Reels"
This is just another example of how video is taking over the digital world with still photos on the decrease. It will be very interesting to see this roll out to all users and see how businesses will utilize it going forward.
With the ever-changing digital marketing world, we are here to keep you informed of new digital trends and what we are keeping on our radar for May 2022. Have any questions? Contact us! We're here to help.
Make sure to subscribe to our newsletter to stay in the loop on all things TwoSix Digital.