'Send Message' CTA on Stories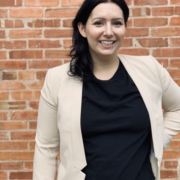 More people want more personal brand experience, this allows consumers to directly contact businesses through an ad, without having to navigate through a site link. Research suggests that being active and responsive can drive significant benefits in regards to consumer trust, with nearly 1 in 3 messaging consumers indicating that they chat with businesses in order to determine if they're trustworthy and credible.
The Improvement of Google Voice Search

A better understanding of the query means more accurate results will continue to be delivered to the consumer.  I see this increasing voice search on in multiple environments and of course, more brand loyalty to Google and its suite of applications.
Instagram Stories Event Sticker

I think this could be another great way to spread awareness about events happening in your area and get people to invite their friends etc. via Instagram. I think it's a unique twist of digital event invitations that is different than the traditional Facebook event invite. I think it could be cool to see how companies use this! It's not live yet, but according to the article it will be released within the next few months.
We will be releasing what is on our radar at the end of each month, but for more ways to stay up-to-date on your digital marketing efforts, be sure to subscribe to our e-newsletter.