On Our Radar Highlight – TikTok: SHOW THEM HOW IT IS DONE!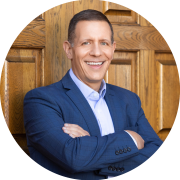 As many tourism organizations are working their way into TikTok, there is continuing question on what is the best content to develop and post.
We've been a big proponent of good story telling with words and video to give visitors a look "behind the scenes" or teach them "how it is done".   For example, I often gave the example in presentations of a QR code on a message board outside your restaurant featuring the daily special being created by the kitchen staff.  It could be a few easy scenes stitched together and posted to your social channels, but it is a perfect fit for TikTok.  It is easily done and is continual flow of content for your all of your channels, along with a great opportunity to create inspiration at the point of purchase.
Here is a quick TikTok from @ToddCollinsOfficial on how Cameron's Seafood – @cameronsseafood – went viral by showing you "how it is done"!
See "how it is done" here: https://www.tiktok.com/@toddcollinsofficial/video/7113556551012502827?_t=8TZRK1Oy7TC&_r=1
And, here is look at the video with more than 2.5 million views: