Google Analytics | Facebook | COVID-19 Prediction Maps 
The holiday season is upon us! November is near which brings colder weather, the holidays, and the end of the [longest] year — 2020. Every month, we discuss what we're keeping on our Radar for the upcoming month. In anticipation of November, we're discussing what's going on with Google Analytics, everything new with Facebook, and more. Read on for what we're keeping on our Radar for November 2020.
The New Google Analytics: What You Need to Know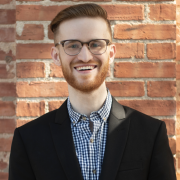 In October 2020, Google released what they've dubbed Google Analytics 4. It's a new and improved version of the website analytics software we know and love. In their blog, Google writes it "will give you the essential insights you need to be ready for what's next."
So, what's the real difference? Well, at first glance, I can tell you Google Analytics 4 has built-in tracking features such as outbound clicks, video engagement, and file downloads. The big news for tourism is they've beefed up user engagement metrics: scroll depth is now automatically recorded and time on site is more accurate, seemingly no longer relying on clicks. Along with an enhanced dashboard, GA 4 also provides smarter insights so you can learn more about visitor retention and the interaction flow within your site. Google even asserts that the new software uses machine learning to get around gaps in data due to ever-changing privacy restrictions.
The dashboard is completely redone, and, I gotta say, it'll take some getting used to. To install Google Analytics 4 on your website, you can start here and then through some pretty confusing support articles. For the moment, we highly recommend asking your web developer to install it for you.
The good news is, when you do upgrade, GA 4 will simply add to what you already have. Right now, you'll still have access to the legacy dashboard while you get used to this new and improved analytics beast.
Facebook Testing New Hyperlocal Feature:
"

Neighbors

"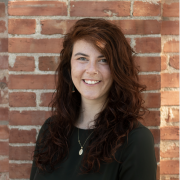 Facebook is testing a new feature called "neighborhoods" meant to rival the popular hyperlocal social app Nextdoor. The feature is currently being tested in Calgary, Canada, though Facebook has already said it plans to roll out the feature more broadly.
According to screenshots uploaded to Twitter by Calgary residents, the new feature will be found in the main menu next to 'groups', 'market place' and 'pages'. It will be managed by Facebook itself, unlike groups and pages that have user admins. Because the new feature exists within the Facebook app, it's safe to assume that a new ad placement option for the feature will also be rolled out, a valuable tool for CVBs.
The current pandemic has forced many CVBs to think outside of their normal ad strategy. Local messaging has become increasingly important to gauge user sentiment around travel advertising, as well as to help the local community feel more at ease and supportive of CVB efforts during uncertain times. However, local targeting can be difficult and less efficient since it relies on users' profile and location data being available to advertisers, something increasingly easy to prevent the platforms from possessing. This new feature offers an interesting opportunity to reach the engaged members of local community where they are online without nearly as reliance on user data availability.
COVID-19 Spread Prediction Map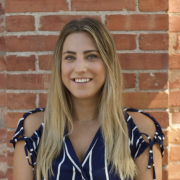 It's no secret that COVID-19 has affected digital marketing strategies, marketing budgets, and revenue significantly over the last 3 quarters of 2020. However, Facebook may have come up with just the thing to help predict reopenings, travel possibilities, and more with their COVID-19 prediction map. The map is powered by AI technologies which helps health experts keep people safe. The AI used in this map predicts where, how, and the speed of the spread of the coronavirus in the United States per county. The data collected to anticipate the spread of the virus is from public, non-Facebook data. Even though the data isn't directly from Facebook, it can also include some of your Facebook insights. Although this may not be exactly how and where the virus will spread, it will be interesting to see how travel is affected once this map is used by travelers.
It's budget season! Plan for an impactful (and flexible) 2021.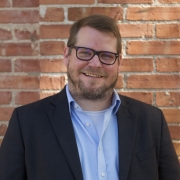 2020 has been a challenging year for all of us. It doesn't matter what industry you're in, it's been a battle, and our marketing budgets have taken a serious cut for 2021. If there's one positive about 2020, it's showcased the immense power of digital marketing for businesses large and small. We've all had to pivot aggressively to save our businesses and way of life. One pivot that proved to be especially valuable during this challenging time has been the flexibility and affordability of digital marketing channels. The "COVID era" is a prime opportunity for your business to make the transition towards a more digital-heavy marketing presence finally. Use this time to innovate your business. Those that do will reap the rewards. When planning for 2021, don't fall back to what you were doing before the crisis. It's not business as usual. Things will never be like they were—plan for the future. The future requires a strong digital presence. Plan accordingly. If you need some help, don't hesitate to reach out to the TwoSix Digital team. We'll get you going in the right direction.
Need some reasons to pivot towards digital? Click the link below.
Ad Impressions are Nice, but Frequency is the Key to Success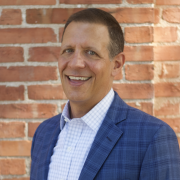 Facebook recently examined 2,439 campaigns in six sectors. Including travel, through their Brand Lift tool that took a closer look at the impact of ad impressions and frequency.
The results confirmed our belief at TwoSix that more isn't always better.  According to the Facebook study, responses begin to wane and plateau around the ad's fifth impression.  Keep an eye on your campaigns, test creative, and targeting through the duration of your campaign.  Remember not to "set and forget" and strive for a frequency of fewer than five impressions.
With the ever-changing world of digital marketing, we are here to keep you informed of new digital trends and what we are keeping on our radar for November 2020. Have any questions? Contact us! We're here to help.
Make sure to subscribe to our newsletter to stay in the loop on all things TwoSix Digital.