CAMPAIGN LEAD IDEAS | SEO BLOG BEST PRACTICES | PINTEREST DECLINES | LINKEDIN ACQUIRES JUMPROPE | TIKTOK TAKES FLIGHT
As the world of digital media is continually morphing to new trends and updates, it can be difficult to keep up. This is why the TwoSix Digital team comes together to discuss what we're keeping On Our Radar for August 2021. This month, we discuss how to generate campaign ideas, SEO best practices for your blogs, TikTok in-flight entertainment, and more.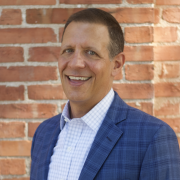 Struggling to come up with some ideas for the next Facebook campaign?  The organization has released a new campaign idea generator for several verticals including travel, restaurants, and retail.   Check it out here to see how others are using the network for promotional campaigns and pick up a few ideas for your own campaigns.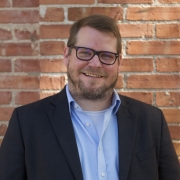 One of the most overlooked aspects of our client's digital marketing efforts is often one of the most easily remedied. Search optimization. We've hammered on the importance of evergreen content creation for years, but the devil is in the details. If you're not optimizing your content for search no one is going to find it. In order for your evergreen content marketing to provide the long term results you're looking for it needs to be optimized carefully for organic search. You can't just post your fancy new blog and expect it to provide amazing results. Time and time again we see so many opportunities left on the table when it comes to optimization. It needs to be a part of your content creation process. Search optimization serves as a long-term free promo that can position your content prominently in search results. What good is having useful content on your site if the major search engines don't even know it is there. When it comes to search optimization it's simple, those who do it best, get better rankings. Optimizing for organic search can also be a lifesaver if you're short on budget like so many DMOs are these days. Being able to intercept those who are actively searching with your best content can be a real gamechanger! You truly do have a lot of control. One of the best things you can do is to spend some time beefing up your organic SEO knowledge! It's one of those low hanging fruits that can provide you with some remarkable ongoing results. Check out the link below for some quick tips to instantly start to improve your organic search rankings!
U.S. Pinterest Users Fall 5% YoY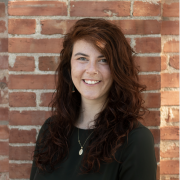 As vaccines roll out and brick-and-mortar shopping opens back up, Pinterest has seen less and less users on the platform as a result. The platform saw massive growth in 2020, largely due to the coronavirus pandemic. Many advertisers took advantage of this growth and began integrating the platform into digital ad campaigns. Now things are changing again, and it's important for advertisers to pay attention.
With 28 million less users on the platform, bidding will become even more competitive as advertisers try to reach as many users as possible. Focusing promotions on specific niches or unique destinations differentiators can help CVBs avoid higher CPCs in some of the most competitive ad categories (i.e. Family Travel).
LinkedIn Acquires Jumprope

LinkedIn has acquired the how-to video app Jumprope in order to help users share their skills. Video content is currently dominating social media platforms, so it makes sense that LinkedIn wants to jump on that bandwagon in a professional way. I think it will be interesting to see how members will use this tool. This announcement comes a few months after LinkedIn Creator Mode was launched, where users can add things like introduction videos to make themselves stand out. Jumprope will build on this, letting people showcase their skills to co-workers, followers, future employers, etc. This will also likely tie into LinkedIn Learning, where experts will lead their own how-to videos to spread their knowledge. Overall, this merger shows a lot of potential for the spread of new ideas and allowing individuals to share their abilities to edge out the competition, but only time will tell if this new tool will become the next big move for professional development or just another place to share lifehacks.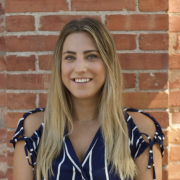 The latest craze in in-flight entertainment is the introduction of TikTok on American Airlines flights. On participating flights, flyers can watch 30-minutes of TikTok without the purchase of in-flight wifi. This is interesting as a digital marketer for two reasons – 1. I truly believe this is a marketing tactic used by American Airlines due to their extremely bad press post-pandemic, and 2. TikTok is such a big social media platform that a major airline is offering their wifi for free. At TwoSix Digital, we always talk about the importance of hopping on the bandwagon of the latest trends, and TikTok is no different.
This is the perfect time to start implementing into your social media strategy!
With the ever-changing digital marketing world, we are here to keep you informed of new digital trends and what we are keeping on our radar for August 2021. Have any questions? Contact us! We're here to help.
Make sure to subscribe to our newsletter to stay in the loop on all things TwoSix Digital.