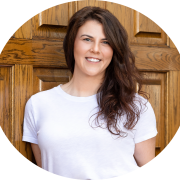 The elusive blue check mark will soon be much easier to get on Facebook and Instagram. In an effort to increase the company's revenue, Meta is introducing a new subscription-based service that will verify accounts that provide matching identification for a fee. The company described the program as "…a subscription bundle on Instagram and Facebook that includes a verified badge, which authenticates your account with government ID, proactive account protection, access to account support, and increased visibility and reach."
It sounds like accounts that subscribe will not only get the blue check, but access to higher level customer service as well as a boost in profile visibility. However, it will not be available in the US for the foreseeable future.
Something Meta has not addressed yet is how this might impact business accounts. While some CVB accounts have been verified for years, the process has gotten harder and many struggle to complete the process successfully at no fault of their own. It really has seemed for the last three years that Meta gave up on the process all together. It's unclear whether already verified accounts will need to start subscribing to maintain that status. We will be watching closely to see how this program unfolds in Australia and New Zealand as we await rollout in the US.