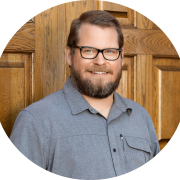 YouTube may be the world's second-largest search engine, but it is trying to be so much more than that. It's time that we start to look at YouTube in a different light because it is evolving into a true social media channel. YouTube is adding tools to help foster conversations and engagement between creators and viewers.
Here are just a few recent updates that you should be aware of that are helping to make YouTube a place for conversations:
Create Shorts as Comment Replies
We've talked about the rise of YouTube Shorts in previous OORs. Now, Shorts are making their way into the comments! Instead of simply typing replies to comments, this week, YouTube is rolling out comment replies in the form of Shorts. How cool is that? This is a great opportunity to engage, be visible, and keep conversations going. You should start to see these rolling out on YouTube Channels this week!
New Comment Filters
Managing comments has always been an arduous task, especially if conversations turned into ongoing strings of replies. It seems that YouTube has finally added filters that will allow creators to keep track of those ongoing conversations! Now you can filter comments by "replies without responses". That's huge! It's a fantastic way to engage with your most engaged viewers. No longer do we have to be a bad cocktail party host by abandoning conversations unintentionally. We can keep the party going now that we know a conversation is actually happening. What a concept! What took so long for this feature?
Adding Moderators
If you're experimenting with Live Premiers or Live broadcasts, the chances are that you could use some help managing chats from time to time. YouTube has recently added the ability for Channels to add moderators to help manage the influx of chat messages attached to content. That's huge to be able to have a helping hand with things.
While not everyone is leveraging YouTube as a social media channel at this time, I've got a feeling this could be changing. By looking at the various tools that continue to roll out, it's clear that YouTube plans to give TikTok, Instagram, and even Facebook a run for its money. YouTube already has the eyeballs, now all they need to do is foster the conversations! Adding these new tools (and many more to come) will do a lot in helping to move their network from just a viewing audience to a more engaged one.