TIKTOK ADDS SOUNDS FOR BUSINESSES | YOUTUBE CONTINUES TO EVOLVE INTO A SOCIAL NETWORK | IS PINTEREST GOOD FOR YOU? | DO YOU SPEAK FLUENT FACEBOOK? YOUTUBE? TIKTOK? | META PAID VERIFICATION | TIKTOK AD CREATIVE THAT DELIVERS RESULTS
To combat the world of ever-changing digital marketing –  the TwoSix team is here to give you what's On Our Radar for March. This month, we discuss TikTok sounds for business accounts, Meta paid verification, if Pinterest is good for you, and more! Keep reading to find out what we're keeping On Our Radar for March 2023.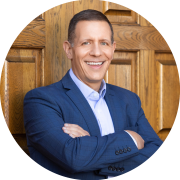 TikTok has announced a new feature for its business accounts – Sounds for Business.  This feature will make it easier for creators and small businesses to target their desired communities to interact with their content.  This collection of custom sounds is designed as templates for easy content creation. With a mix of music, voice-over, and other directional sound cues, the sounds are made to help businesses of all sizes create quick, engaging, and creative content for the TikTok community.
The big win for creators is that all of the sounds are pre-cleared for commercial use on the TikTok platform, so businesses don't have to go through the lengthy process of obtaining licenses on their own.  And, sound is a big winner for business too! If a brand's TikTok video features a song a user likes, 68% of users say they remember the brand better, and 62% say they're more curious to learn about the brand!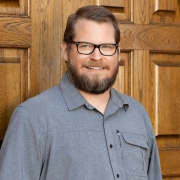 YouTube may be the world's second-largest search engine, but it is trying to be so much more than that. It's time that we start to look at YouTube in a different light because it is evolving into a true social media channel. YouTube is adding tools to help foster conversations and engagement between creators and viewers.
Here are just a few recent updates that you should be aware of that are helping to make YouTube a place for conversations:
Create Shorts as comment replies: We've talked about the rise of YouTube Shorts in previous OORs. Now, Shorts are making their way into the comments! Instead of simply typing replies to comments, this week, YouTube is rolling out comment replies in the form of Shorts. How cool is that? This is a great opportunity to engage, be visible, and keep conversations going. You should start to see these rolling out on YouTube Channels this week!
New comment filters: Managing comments has always been an arduous task, especially if conversations turned into ongoing strings of replies. It seems that YouTube has finally added filters that will allow creators to keep track of those ongoing conversations! Now you can filter comments by "replies without responses". That's huge! It's a fantastic way to engage with your most engaged viewers. No longer do we have to be a bad cocktail party host by abandoning conversations unintentionally. We can keep the party going now that we know a conversation is actually happening. What a concept! What took so long for this feature?
Adding Moderators: If you're experimenting with Live Premiers or Live broadcasts, the chances are that you could use some help managing chats from time to time. YouTube has recently added the ability for Channels to add moderators to help manage the influx of chat messages attached to content. That's huge to be able to have a helping hand with things.
While not everyone is leveraging YouTube as a social media channel at this time, I've got a feeling this could be changing. By looking at the various tools that continue to roll out, it's clear that YouTube plans to give TikTok, Instagram, and even Facebook a run for its money. YouTube already has the eyeballs, now all they need to do is foster the conversations! Adding these new tools (and many more to come) will do a lot in helping to move their network from just a viewing audience to a more engaged one.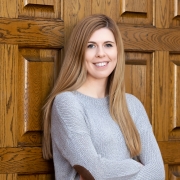 We've all heard the negative effects that social media can have on individuals but how about some positive effects? Pinterest just conducted a small experiment to show that their platform is built to facilitate more positive and beneficial experiences. Pinterest says that daily interaction with inspiring content has lowered stress levels and prevented burnout. So, for their study they took two groups of students, one group used Pinterest for 10 minutes a day and the other solved online jigsaw puzzles for the same amount of time for two weeks as they were nearing their final exams. The researchers found that students who spent 10 minutes a day looking at inspiring content on Pinterest had reduced stress levels and had increased positive daily emotions. It's an interesting study and is an example of how Pinterest aligns its algorithm around more healthy interactions by prioritizing what people save to show them the content that is the most relevant to them. By doing this, they don't distract you with intrusive off the wall content and instead help with what you're interested in such as step by step guides, inspirational messaging and so on. This has led Pinterest to create more meaningful and positive experiences compared to other platforms. As businesses look at this, we can be encouraged that our content is being seen by the right people. It also puts additional value on creating inspirational and positive content which is not hard to do when you're promoting a beautiful destination. A study like this is refreshing to see, that social media can be a positive experience and in turn advertisers can see positive results from the consumers they want to reach the most.
DO YOU SPEAK FLUENT FACEBOOK? YOUTUBE? TIKTOK?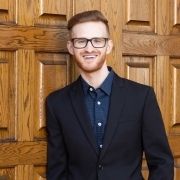 Content Calendars: Blessing & Curse?
Many digital marketers have taken their efforts to the next level with a content calendar, which they use to stay organized and efficient. Most will choose one topic for each day, and post about it on each of their different active social media channels. However, some will post the same exact thing on each one, without optimizing for the individual platform. We've seen this approach be even more detrimental in the last year or two.
Fluency: What Works Well – And Where?
The 4-minute explanation video with a 15-second intro, narration, and SEO title that has racked up views on YouTube won't work on well on Facebook or TikTok. Users on YouTube are often specifically there to learn, while users on Facebook watch videos without sound and the thought of a 4-minute video on TikTok — absurd! On Facebook, you need captions, a click-worthy title, and only the highlights. On TikTok, you need text boxes and a bit of oomph, like a trending sound.
Less is More: Optimize for Each Platform
Bottomline, you will need to tweak your content to fit each social channel. But you don't need to post more. There's only so much time in every day. So, if you to slow down on your frequency to post better content, we certainly encourage you to do so! It'll pay its dividends.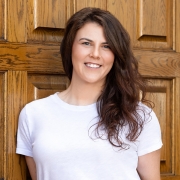 The elusive blue check mark will soon be much easier to get on Facebook and Instagram. In an effort to increase the company's revenue, Meta is introducing a new subscription-based service that will verify accounts that provide matching identification for a fee. The company described the program as "…a subscription bundle on Instagram and Facebook that includes a verified badge, which authenticates your account with government ID, proactive account protection, access to account support, and increased visibility and reach."
It sounds like accounts that subscribe will not only get the blue check, but access to higher level customer service as well as a boost in profile visibility. However, it will not be available in the US for the foreseeable future.
Something Meta has not addressed yet is how this might impact business accounts. While some CVB accounts have been verified for years, the process has gotten harder and many struggle to complete the process successfully at no fault of their own. It really has seemed for the last three years that Meta gave up on the process all together. It's unclear whether already verified accounts will need to start subscribing to maintain that status. We will be watching closely to see how this program unfolds in Australia and New Zealand as we await rollout in the US.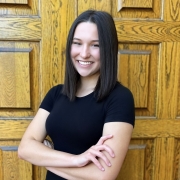 TikTok is a terrific platform to reach large audiences quickly with ads. Comparable to other social networks, TikTok offers cheaper and higher click-through rates. Additionally, brand recognition from TikTok can greatly increase your brand's Facebook and Google ad conversions.
Click here to read about the different types of TikTok ads.
Similar to all other social platforms, there are many factors that play into making an ad effective on TikTok. For example, TikTok is not the platform for you to run long-term ads that you can set and forget. Alternatively, TikTok ads are unique for their "short shelf life". TikTok ad content has a two-week shelf life. Even if your advertisement is really effective, the TikTok algorithm will gradually degrade it. Eventually, your cost per metric will increase, and your ROAS (Return On Ad Spend) will decrease.
So, how should you maximize your TikTok ad's short lifespan? The "golden rule" of TikTok ads will always be to avoid making them look or feel like an ad. The platform is all about fast-paced entertaining, informative, and authentic content, which means your ad needs to align with those principles to be successful.
Here are some simple tips for how to make your TikTok ads successful:
Keep it short – the quicker you can capture the viewers' attention, the better
Don't be too "professional" – Although a quality camera and lighting setup can do wonders, producing flawless, footage is not required for ads on TikTok. Instead, concentrate on appearing genuine.
Be authentic – Ads with a corporate feel are poorly received by TikTok users. Use your advertisement for storytelling, eliciting emotion, or participating in a trend rather than trying to hard sell them.
Effective branding – Keep your brand mentions brief and straightforward. Give your items titles that are short and memorable. In TikTok videos, you can display your logo, but avoid making it the main focus of your ad.
By following these simple steps, you can use the TikTok algorithm to your advantage and make the most out of your TikTok ads!
Contact our team at TwoSix Digital if you need assistance in your future TikTok ad campaigns. Happy TikTok-ing!
With the ever-changing digital marketing world, we are here to keep you informed of new digital trends and what we are keeping on our radar for March 2023. Have any questions? Contact us! We're here to help. 
Make sure to subscribe to our newsletter to stay in the loop on all things TwoSix Digital.