This program features an extensive review of your Google Analytics – detailing information such as referring sites, targeted DMA's, engaged users based on bounce rates and site time, along with the consumption of specific content. We will provide insight into the origins of your most valuable digital consumers and help expose the profiles of consumers who represent the strongest intent to travel to your area.
Along with the Google Analytics review, we review each of the current social media channels utilized by the organization – Facebook, Instagram, Pinterest, Twitter, TikTok, Snapchat, and YouTube, etc. After reviewing each of the channels, TwoSix Digital provides a detailed analysis of each specific channel in terms of its brand presence, engagement, and overall effectiveness.
The audit report details each social media application and includes insight into how those channels can be enhanced. The final report is over 100 pages and filled with customized recommendations to help you immediately improve your online presence and resonance.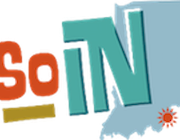 TwoSix Digital's encyclopedic knowledge of the digital marketing landscape was – and is – a huge asset to SoIN Tourism's destination marketing. Their Digital & Social Media Audit helped us improve our online presence and the quality of our social media efforts. The entire TwoSix Digital team is a fantastic resource for anyone looking to increase their digital marketing knowledge.