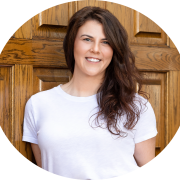 TikTok is currently testing a limited music selection library among some users in Australia in order to determine how the platform might best tackle usage rights. While the app hasn't said anything about expanding this test or implementing any permanent restrictions, this is a move that advertisers need to keep a close eye on.
Right now, TikTok Business Accounts in the US only have access to a limited library of royalty free music and sounds. So far, this has protected the platform from any major recourse from audio rights owners, putting the liability on the businesses who chose to use copyrighted sounds by not registering as a business profile. The news of this test in Australia suggests that this restriction may become more widespread.
This is important to keep in mind when getting in the groove creating content. It's not guaranteed that businesses will be able to capitalize on trending copyrighted sounds forever, so learning to use royalty-free sounds in high-quality content now is a must.