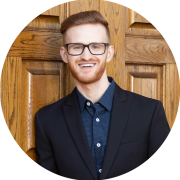 If you've logged into an old, Universal Analytics property in Google Analytics account recently, you've probably seen the banner telling you to "Manage GA4 Migration". So, what's this mean and what do you have to do about it?

What does migrate mean?
It will certainly help to clarify what the word "migrate" means here! In this case, Google means "migrate settings and setup" such as privacy settings, users, conversions, audiences, and linked ad accounts. It does not mean "move data from Universal Analytics to GA4" because that is not possible.
What's up with this banner?
Well, this "manage migration banner" is appearing because all active UA properties are going to automatically have a GA4 property created for them — unless you opt out by February 28, 2023. Google is going to copy settings and configurations from your UA property to the new or existing linked GA4 property unless you complete setup for the GA4 property first.
What do I have to do about this?
First, if you haven't already, you should really install GA4. Once installed, go through the GA4 Setup Assistant. Mark everything as complete that's completed. If you've got GA4 set up how you want it and you don't want to mess with it, you should opt out of this "GA4 migration".
It's a learning curve for sure, but we're here to help! Please reach out to us if you need any help or just want to double check everything's set up properly.