BEST KEPT SECRETS | GOOGLE SEARCH CONSOLE | MOST OVERLOOKED YOUTUBE OPPORTUNITY | EMBED INSTAGRAM PROFILES | TIKTOK KITCHEN | TWITTER PLANNING GUIDE
A new year is [finally] here, which means now is the time to start amplifying your social media and digital marketing strategy. The TwoSix team is here to give you what's On Our Radar for the first time in 2022. This month, we discuss the most overlooked youtube opportunity, embedding Instagram profiles, TikTok opening a chain of restaurants, and more! Keep reading to find out what we're keeping On Our Radar for January 2022.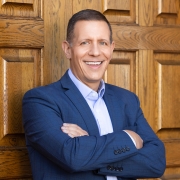 One component weaved into our Tactical Content Planning Process is called "Best Kept Secrets" and it's designed to inspire community managers to share interesting and unknown tidbits about their travel product or destination experience on social media.   This concept has been taken to a new level by Atlas Obscura and Brand USA.  Check on the short video series called "Small Towns, Big Wonder" with features like the story of ice harvesting in South Bristol, Maine.
From small towns to urban hubs, we all have unique stories to tell.  Let's make 2022 the year when we commit to sharing our best-kept secrets with future visitors!
Do You Know About Google Search Console?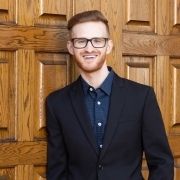 If you don't have Google Search Console set up for your website already, you need to get it set up! It's one of the best tools you can use to check in on how your site is actually ranking on Google. You can see the average search ranking for every keyword your website ranks for in a given timeframe.
Search Console helps you measure your site's Search traffic and performance, fix issues with URLS, and generally tidy up your site to improve your Search Engine Optimization. Head to search.google.com/search-console/welcome to check if it's already installed, or ask your web developer to get it set up for you.
The Most Overlooked YouTube Opportunity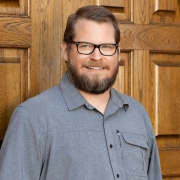 YouTube Channels in the DMO space have always been a challenge. In fact, I've personally never seen a DMO execute a full-on YouTube presence that mattered. While most DMOs proudly list their YouTube Channel among their numerous social media connections very few, if any, actually spend time publishing content regularly. One easy way to give YouTube a little bit of love would be to begin to leverage Posts on your channel. Recently, YouTube reduced the requirement of at least 1,000 subscribers to just 500 to access this underutilized feature. Posts are a great option for channel creators to keep an active feed going without needing to spend hours shooting and editing video content for upload. Posts are delivered to your subscriber's home feed just like any video would be and provide an easy way to stay top of mind while providing some new engagement opportunities. There are a number of different things you can do with posts, including publishing polls, sharing photo updates, or even GIFs! You can also share your past videos for an extra boost or share your partner's content to help elevate the local tourism community. The Posts option on YouTube is fantastic and should be included in your content planning efforts moving forward. If your channel has surpassed 500 subscribers, you already have access to the option! If you don't have 500 subscribers yet it's a great time to set a new year's goal of getting there to open up this unique feature. Keep your ears peeled as rumor has it that YouTube will likely reduce this subscriber threshold again in the future. I've told people for years to start looking at YouTube as a social media channel. Posts provide the opportunity to easily get active and grow. There's really no reason why a daily post on YouTube shouldn't be in the mix of your content marketing efforts. Learn how to use Posts here.
Embed Instagram Profiles on the Web Without a Third Party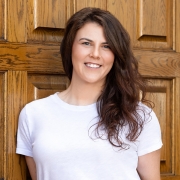 Embedding an Instagram photo or profile on a web page can be an easy and effective way to add interesting visuals and opportunities for social engagement. Many CVBs rely on this kind of embedded display to showcase User Generated Content while ensuring that all proper credit is given to the asset owner. However, this process involves using a third-party generated embed code, which can lead to slower loading times on page.
Now, Instagram has announced that it will be rolling out a new tool allowing users to embed their profile on a web page directly from Instagram. It would be smart for CVBs to replace current embedded Instagram content with the official Instagram version to avoid any disruptions and increase page load times.
TikTok's Planning to Open its Own 'TikTok Kitchen' Chain of Delivery-Only Restaurants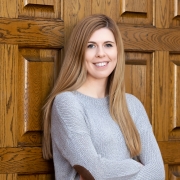 Have you ever been scrolling through TikTok and thought, "Oh man I could really go for that burger right now." Soon that could become a reality, with the new TikTok Kitchen. TikTok will use existing restaurants kitchens, worker's and will utilize Grubhub as a delivery service to create and deliver their viral menu items while keeping costs low. TikTok's menu will be made up of the most viral food posts and revamped each quarter. I personally don't think this is enough given that something new goes viral every day and new trends emerge weekly. Currently, TikTok will open 300 locations in March with a goal to hit 1,000 by the end of 2022. I do see the appeal of this concept, to see something delicious and then receive it on your doorstep 20 minutes later but TikTok is a very creative platform that inspires people to be creative themselves, my thought would be that people would be interested in making the food themselves. Then again with the increasing importance we put on convenience and instant gratification, this may just work in their favor. 
This new concept isn't planned to be a huge money-making opportunity but more of a brand awareness tactic that TikTok will be able to pivot off of by creating a more interactive app. It will be interesting to see if later this year when you're asking your spouse, "What should we have for dinner?"  they reply, "I don't know let's check TikTok."
Twitter's 2022 Planning Guide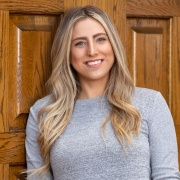 Is 2022 the year for Twitter? They sure think so. They've even gone as far as to create a planning guide for their users. The 69-age guide includes a range of templates, tips, and prompts to integrate into your 2022 strategy. At TwoSix we continually discuss the importance of utilizing content calendars to keep your social media strategy clear and concise. With our Tactical Content Planning Program – we help create a full social media content calendar for you.
Check out the full Twitter guide at the button below.
With the ever-changing digital marketing world, we are here to keep you informed of new digital trends and what we are keeping on our radar for January 2022. Have any questions? Contact us! We're here to help.
Make sure to subscribe to our newsletter to stay in the loop on all things TwoSix Digital.