IG
&

FB HIDE LIKE COUNT | BOOST FOR LINKEDIN | IG'S NEW API | GOOGLE ANALYTICS
As we begin to enter the post-pandemic period, the world of digital marketing and media continues to morph to new trends, updates and norms. The TwoSix Digital team has come together to discuss what we're keeping On Our Radar for June 2021. This month, we discuss Facebook and Instagram hiding like counts, LinkedIn's new Boost button, Instagram's new API in messenger, and more! Keep reading to stay up to date on the latest trends in digital marketing.
Facebook and Instagram Officially Releases the Like Hiding Option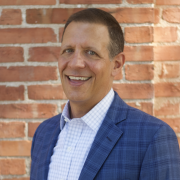 After years of discussion, Facebook and Instagram have finally provided users the option to hide likes of their posts or posts from others in their feeds.   It's a user-controlled setting on both platforms and should reach Facebook's global audience over the next few weeks.
This is obviously something we wouldn't recommend for brands or the influencer community as your likes translate into your popularity and the value of your channel.   It will be interesting to see how this progresses culturally in our society.  Based on how and why people use social media, taking the reward out of the effort is probably not going to have much sustainability, especially with the loyal and enthusiastic user base of each platform.
A Boost Button for LinkedIn? Yes, please!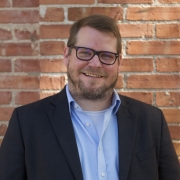 LinkedIn keeps the new features coming again this month! This one I am particularly excited about. I may not be the biggest fan of the Facebook Boost Button, but I have a feeling I'm going to be a fan of the new LinkedIn version of this quick and easy promotional tool. This boost button from LinkedIn has some nice options too. You'll be able to set targeting parameters for job functions and industries along with their interest targeting tools to reach outside of those who follow your company page. That's huge!
The new tool also allows for geographic targeting and exclusions! The boost tool looks like an easy way to quickly grow your organization's exposure among a very specific group of users, the meeting and event planners. We've been busy working on LinkedIn content plans, strategies, and ad campaigns for our clients to help the meetings, events, and tournament markets recover from a rough 2020. I'm pleased to see this tool arrive, and I hope you start to dedicate some time to developing content for this network that worthy of pushing the boost button.
Instagram's Adds API to Messenger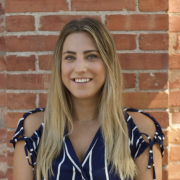 We all know that most Millennials and Gen Z's prefer to email, text, or message rather than make a phone call. Actually, per a global survey, the Later Blog says that 75% of all people want to message a business and that 64% prefer messaging over making a phone call. This is a huge opportunity for businesses and organizations to rely more heavily on their online platforms to interact more personally with their customers.
Instagram is currently rolling out a new Messenger API for Businesses to interact and reply quicker to customers better. This means that Instagram allows businesses to connect their existing systems to their accounts to reply to messages. Before this, if you don't follow someone trying to send you a message, that person ends up in message requests and is often overlooked. This new API is set to fix that issue! This is huge for destinations, especially in today's day and age, for users to ask questions and get a response in a quicker time.
The rollout is set to happen in three phases, and they all depend on follower count;
Phase 1 (current): Instagram accounts with more than 10K followers, and less than 100K followers will be able to connect to the API.
Phase 2 (July 2021): Instagram accounts with between 1K and 100K followers will connect to the API.
Phase 3 (end of Q3): Remaining accounts will be able to connect to the API.
Google Analytics Quick Tip:
"

Page Title

"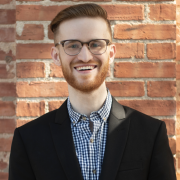 Have you ever been looking at your Google Analytics and noticed that there's a bunch of URLs for the same page? It can be really hard to get a good idea of how different pages are performing when this happens. It might look something like this:

Luckily, there's a super-easy, quick trick to get around this. It's "Page Title" in Google Analytics. To get there, navigate to "Behavior" → "Site Content" → "All Pages" in the menu bar on the left. Then, simply click "Page Title". No matter the URL, every page with the same title will be grouped together, making gauging performance a breeze.

It'll also allow you to identify any problems with your website's Search Engine Optimization, because if you're seeing a bunch of different page titles for the same URL or page titles that don't make sense, then there's an SEO issue that should be addressed!
With the ever-changing digital marketing world, we are here to keep you informed of new digital trends and what we are keeping on our radar for June 2021. Have any questions? Contact us! We're here to help.
Make sure to subscribe to our newsletter to stay in the loop on all things TwoSix Digital.