State Tourism Website Traffic Analysis – Q1
---
This week, we published the first website traffic analysis for the 50 official state tourism offices. The analysis was conducted by TwoSix Digital to benchmark and rank traffic to each tourism organization's website. The analysis ranked each state by total traffic, average monthly visits, share of mobile vs. desktop and engagement factors like pages per visit, average visit duration and bounce rate.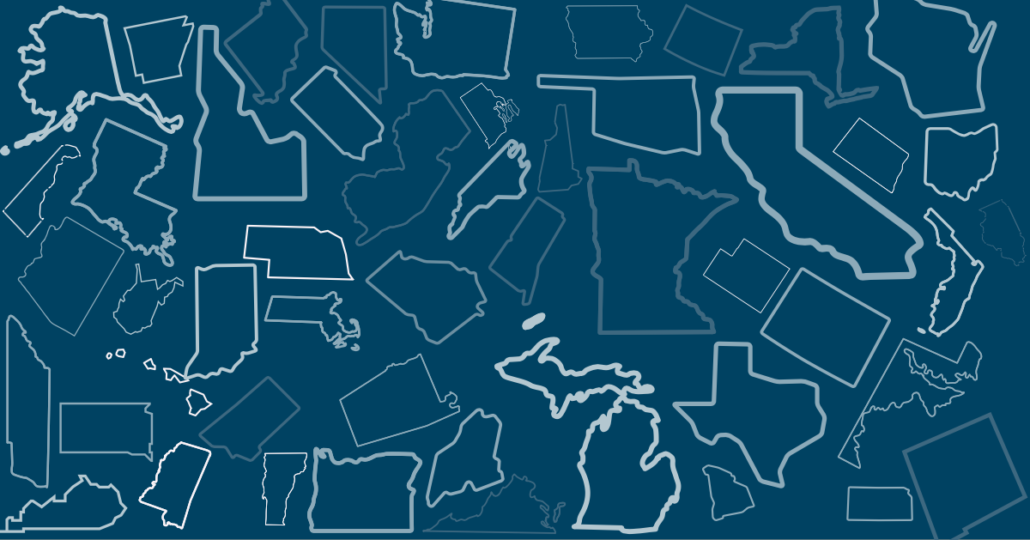 The state of California currently leads all tourism offices with more than 7 million website visits in the first quarter of 2019. They topped the scale ahead of second place Florida by more than 4 million website visits. Rounding out the rest of the top five are Hawaii, Colorado and Michigan in terms of total website visits in the months of January through March.
An interesting note was the dominance of mobile traffic–more than 77% of the website visitors accessed the state tourism websites via their mobile device.
All of the data was gathered via SimilarWeb, a third-party traffic and website analysis application. SimilarWeb's innovative marketing intelligence allows users to gain insight into any website's statistics through a global panel of consumers that work across a range of devices and websites.
The state with the most engaged traffic was Washington, followed by Alaska, Connecticut, Delaware, and Massachusetts. By using a weighted scale based on the number of page visits, time on site and bounce rate, we calculated the overall engagement rate on a scale from 1-10, then ranked the states from 1 to 50.
Another interesting note on the complete data set was that even though California had the most overall traffic, they produced the least engaged traffic based on our engagement scale ranking.
We do realize these numbers will not be "apples to apples" in terms of overall website visits recorded through Google Analytics or other tracking software installed on an individual website. But, by collectively recording the aggregate data for all 50 states from an identical source utilizing the same methodologies, we will be able to draw a very accurate analysis of the traffic positioning.
The traffic analysis will be updated each quarter throughout 2019. In those updates, we will include additional insight into how consumers utilize state tourism websites. The full year of analysis will even out seasonality trends and provide a more complete view of each tourism office's website traffic and engagement metrics.
Click here to download the complete data set and the infographic!
https://twosixdigital.com/wp-content/uploads/2019/05/State-Tourism-Graphic.png
609
600
2sixdigitaltwo6
https://twosixdigital.com/wp-content/uploads/2019/01/TwoSixDigital_logo_Stacked_RGB-300x142-300x142.jpg
2sixdigitaltwo6
2019-05-08 08:00:15
2020-10-16 14:48:25
State Tourism Website Traffic Analysis – Q1