5 Reasons To Use Pinterest To Promote Your Travel Destination
From finding that perfect travel spot or the ideal place to have your dream wedding – Pinterest has it all. 25% of everything found on Pinterest is related to travel and tourism. Pinterest assists users to generate ideas, help with the travel planning process, and make travel decisions. The platform notes that 85% of women use the platform to plan small or big life moments (Pinterest, 2018). The biggest audience are  'The Deciders' or women aged 25-54 are responsible for making about 80% of household purchases.
Users leverage the platform to plan, but why is Pinterest one of the best ways to reach your audience? In 2020, Pinterest overtook Snapchat to become the 3rd largest social media platform in the U.S. with 335 million active monthly users or 43% of all internet users. And approximately 8 out of 10 pinners are moms, ages 18-64 – a key demographic every travel marketer would love to reach. Here are 5 Reasons why to Use Pinterest to Promote Your Travel Destination.
1.) Your Pinterest Content Lives Forever
Pinterest allows users to 'Pin' an image or article they either found organically or an already existing pin. Users can then organize pins within Pinterest Boards. Pinterest These pins are 'bookmarks' that help users easily organize ideas into categories or Pinterest Boards. User posts on this platform have a great online sustainability. According to WebFX, one Pinterest Pin lasts 1,680 times longer than a Facebook post. The more users that like and share your pins, the longer it can be discovered by people that haven't seen it.
This is useful for promoting your blog posts on the "Secrets of Sleeping Bear Dunes' from Traverse City Tourism or How to Plan the Perfect Fall Bike Getaway from Discover Kalamazoo. Since this content lives forever, it's imperative to make sure the landing page your pin is attached to is evergreen and/or continually updated.
2.) Posting Pins Drive Website Traffic
If driving website traffic is your goal – which it certainly should be – Pinterest may just be the ideal tool for your organization to use as it's great for increasing link backs to your website.
Pinterest use has grown aggressively over the past few years with an average monthly increase of 28% from 2018 to 2019. (Hootsuite, 2019). With user growth climbing at a substantial rate, its key to showcase your travel destination through pin-worthy images for your posts with an eye-catching visual. Try adding a text overlay to tell a better story like Pure Michigan to promote its 18 Scenic Stops in Western Upper Peninsula. 
Tip: Be sure to follow other destinations and travel product from nearby destinations.  This can help generate more followers, create new approaches and may lead to more website traffic.
3.) Generate Positive Brand Impression
Our society is heavily social media based. Many communications begin with social media making content easily accessible through multiple social channels. As a result, pinners use the channel to discover new content, products, and trip ideas. Leveraging the application is a perfect way to promote your small town or best kept secrets that consumers are unaware of.
Each social channel has its own individual positive attributes and caters to a different audience. As stated above, Pinterest's direct audience is the group called the Deciders. Being on Pinterest allows you to be able to market towards to that audience and can create a positive brand impression with them. Being on all social media channels make you easily accessible for users to easily engage with you. While also helping them connect with your destination creating a positive brand impression.
4.) It's Quick
&

Easy to Use
Don't think of Pinterest as a daunting enterprise! All it requires to make a pin is an image, link, and some text – just like all other social media sites. This means you already have everything you need to pin!
Use your images from Facebook, Twitter, and – especially – Instagram to make simple Pins to tell your destination story and link back to a relevant page on your website. Pin phots from your latest blog and link back to it.
You can even schedule pins out through Hootsuite. Utilizing Hootsuite can help you save time while posting on Pinterest but you can also use it to schedule across multiple channels at once.
Tip: Again, you can take it to the level by making Pins with a text overlay, but you don't need to. Start simple and work up to it.
5.) Utilize Pinterest Boards to Build a Community With Similar Interests
One of the best things your organization can do while utilizing Pinterest is joining a Pinterest Group Board. A Pinterest Group Board is a community board where other pinners can gather and pin like items. Think of it as a community of people coming together to brainstorm ideas in one plan. This is a great way to drive more traffic to the blog posts attached to your pins. This helps by connecting with pinners that have similar interests.
The more people who 'follow' the group and the more you post, the more exposure your account will receive. There's a website called Pingroupie that is known to be a good resource on finding Pinterest Boards!
Tip: Make sure your website is 'Pinnable" with the "P Save" button. This can help reach a higher level of traffic due to users pinning parts of your website onto their Pinterest board.
In April, Pinterest reported a 59% increase in searches for "places to travel", a 78% increase in "beautiful places", and a 90% increase in searches for "bucket list ideas" versus the same period in 2019. The platform is able to reach a large audience, create higher engagement, and is an easy tool to use and navigate. Want to learn more about why you should use Pinterest for your Travel Destination? Be sure to check out our blog to learn other useful tips and tricks about Pinterest like;  5 Creative Tips for Pinterest, Pinterest Ads and more!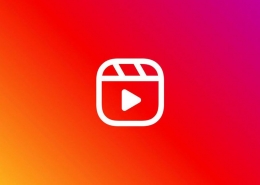 https://twosixdigital.com/wp-content/uploads/2022/08/bG9jYWw6Ly8vZGl2ZWltYWdlL3JlZWxzLmpwZw.jpeg
648
1200
2sixdigitaltwo6
https://twosixdigital.com/wp-content/uploads/2019/01/TwoSixDigital_logo_Stacked_RGB-300x142-300x142.jpg
2sixdigitaltwo6
2022-08-04 09:53:36
2022-08-04 10:24:01
On Our Radar Highlight - Instagram Gives Reels a Boost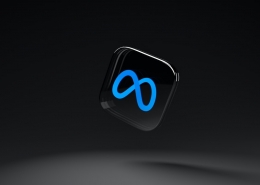 https://twosixdigital.com/wp-content/uploads/2022/01/photo-1636114666138-b5047ca8ec84.jpeg
580
870
2sixdigitaltwo6
https://twosixdigital.com/wp-content/uploads/2019/01/TwoSixDigital_logo_Stacked_RGB-300x142-300x142.jpg
2sixdigitaltwo6
2022-01-13 13:32:46
2022-01-13 13:53:25
How to Add A Partner to Your Facebook Business Manager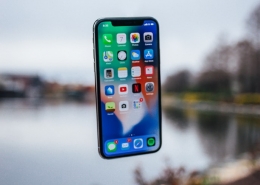 https://twosixdigital.com/wp-content/uploads/2022/01/photo-1523206489230-c012c64b2b48.jpeg
1031
687
2sixdigitaltwo6
https://twosixdigital.com/wp-content/uploads/2019/01/TwoSixDigital_logo_Stacked_RGB-300x142-300x142.jpg
2sixdigitaltwo6
2022-01-11 15:45:06
2022-01-21 12:37:35
Community Management Advice From Tourism Pros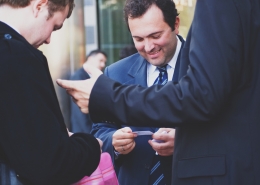 https://twosixdigital.com/wp-content/uploads/2020/02/meeting-scaled.jpg
1703
2560
2sixdigitaltwo6
https://twosixdigital.com/wp-content/uploads/2019/01/TwoSixDigital_logo_Stacked_RGB-300x142-300x142.jpg
2sixdigitaltwo6
2021-09-30 12:00:03
2021-09-30 16:20:18
3 Ways to Make Your Company LinkedIn Profile Stronger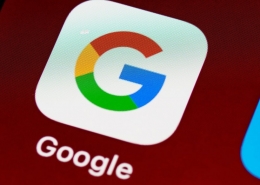 https://twosixdigital.com/wp-content/uploads/2019/09/photo-1600783245777-080fd7ff9253.jpeg
583
1328
2sixdigitaltwo6
https://twosixdigital.com/wp-content/uploads/2019/01/TwoSixDigital_logo_Stacked_RGB-300x142-300x142.jpg
2sixdigitaltwo6
2021-08-31 09:21:45
2021-08-31 16:03:42
How to Claim Your Business on Google