On Our Radar Highlight –
Your Facebook Feed Is About
To
Change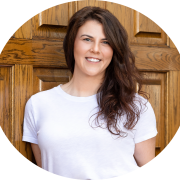 In the last few months, Meta has introduced a number of changes to compete TikTok, like prioritizing reels on Instagram and Facebook and testing full-panel views on the Instagram app. According to internal memos, the next big change will focus on the type of content showing up on the Facebook feed.  
In an effort to lure back younger audiences and fight stagnant growth, Facebook is planning to begin "heavily recommending" posts in the feed that come from places on the platform other than a user's friends, followed-pages, etc. This means that users will be more likely to see content from pages & people they do not follow or are not yet familiar and less from those that they do.   
While it's not clear how this will impact page and post performance, it is clear that posts will soon be fed to users with little-or-no destination familiarity. This is a huge opportunity for organic audience building, and social media content writers should keep this top-of-mind when writing and creating future content.