STORY TIME | STORY LINKS FOR ALL | FB STRENGTHENS IP | YOUTUBE SHOPPING | TIK TOK ADS | FB SAVES FACE
As the world of digital media is continually morphing to new trends and updates, it can be challenging to keep up – which is why the TwoSix Digital team comes together to discuss what we're keeping On Our Radar for November 2021. This month, we discuss Instagram finally allowing everyone to share links in their stories, Youtube bringing holiday shopping to you, Facebook removing the Face Recognition feature, and more!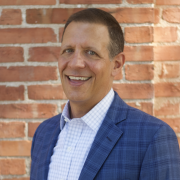 Stories have been a pillar for Snap Chat and later migrated to Instagram, Facebook and are coming soon to TikTok.  Some community managers feel that all of these options create rabbit holes for content, but we think they create additional opportunities to help build your brand with potential travelers by educating them about your lesser-known product niches.  Read on more about the power of stories here.
Instagram Story Links Open Up To Everyone!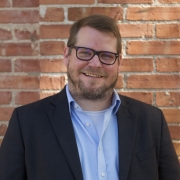 Let's celebrate together! Instagram Story links are now officially open to everyone. No longer is the ability to drive referral traffic from Instagram limited to whether or not you have 10,000 followers. This is great news for all of those smaller accounts that never quite made it to that 10K mark but were wanting to add another distribution channel to their content marketing program. To drive traffic, you can now leverage the new Sticker Links on your Instagram Stories! Sure, it might be a fancy swipe up but who doesn't like stickers? PRO TIP: Don't forget to track your progress in your Google Analytics through the use of trackable link UTM codes. We're excited to see how CVBs start to use this new option. We suspect this might even give a bit of a push as to how much Stories content we start to see on accounts. With the option to include links now available, there's no reason not to start creating more stories. There's no doubt that these Sticker links will help give a boost to your social media referral traffic moving forward. It's so great to see this feature opened up to everyone! Happy Sticker linking!
Facebook Strengthens Brand IP Protections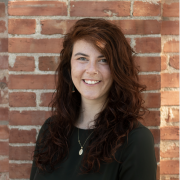 CVBs often rely on many different sources for photo and video assets, from user generated to professionally licensed content. Keeping track of these sources and asset licensing has always been a best practice, but it may soon become an absolute necessity.
Facebook has announced a new tool for creators to monitor the use of their trademarked content across the ad platform. By registering their trademarks in an asset library, creators will be automatically alerted when their work is used on the platform, allowing them to quickly and more easily report improper use and protect their IP. If improper use is detected, the Facebook Page found using the image will be in violation of Facebook's policies – potentially leading to a temporary page lockout.
It is important for not only CVBs but all organizations on the platform to create and frequently update their own database of licensed assets to prevent any negative impacts of page or ad performance.
YouTube Launches New Live Shopping Events, New Updates for CTV Campaigns

The latest trend in holiday shopping this year may be coming directly to your home via YouTube. YouTube has announced that they will have a series of live-stream shopping events this holiday season. The YouTube Holiday Stream and Shop will kick off on November 15th and will feature 7 days of shoppable live streams. Fans will be able to take home new products, unlock limited-time offers and get their product questions answered through live Q&A polls with creators. Live shopping could prove to be the next big thing, live-streaming has already taken the nation by storm, adding in products that are backed by trusted YouTube content creators sounds like a good mix, especially for the holiday season. If this test proves successful, existing content creators may be eager to start to roll out their own products if they haven't already to create more content and revenue. Retailers like Sephora, Target, Walmart, Samsung, and Verizon will also be participating in this live-stream event and will be featuring some of their top products they may do so on their own or with the help of well-known content creator. I'm predicting this live-stream shopping event will be a success and will become a YouTube and holiday season staple.
Want to Grow Your TikTok Followers? Spark Ads.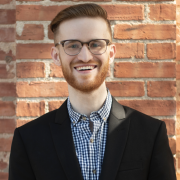 In late July of 2021, TikTok released an announcement introducing spark ads, touting them as "an authentic way for brands to elevate native, popular content". A fancy way of saying you can now "boost" organic posts on TikTok and add links to them. This is a big deal. Prior to Spark Ads, any ads you ran on the platform weren't associated with your account — meaning users couldn't click-through to your profile, and then follow you or click on your website. Also, there wasn't a way to rack up views on your best videos.
So, this is a huge shift. Spark Ads are in their infancy, with a lot of stumbling blocks to clear. We had to leap over 4-5 issues to just get our first one going. But the advantages are undeniable: we were able to get hundreds of followers for our client from just 1 Spark Ad. While there are some downsides, like cost per clicks about 5 times more, users were incredibly engaged: watching the video for longer, commenting more, and spending an average of 6 minutes on web page.
If you'd like to try your hand at Spark Ads, the minimum spend is just $50. Feel free to give us a call or shoot us a message.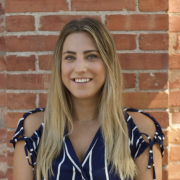 Oh, Facebook. This week the platform announced that they would be removing the Face Recognition program. Even if you don't know what this means, more than likely, you've used this feature. To make it "easier" for users to tag friends, family members, etc., in posted photos, they utilized a face recognition system that automatically identifies the people in the picture. Weird, right?
In the age of digital privacy, I think Facebook is quite literally trying to save face by 'removing' this feature. What makes me scratch my head is what Facebook is going to do with their already stored data. They already have our faces, names, birthdays, etc., in their system, so where will this data go once they remove this.
Check out this detailed article from Social Media Today at the button below.
With the ever-changing digital marketing world, we are here to keep you informed of new digital trends and what we are keeping on our radar for November 2021. Have any questions? Contact us! We're here to help.
Make sure to subscribe to our newsletter to stay in the loop on all things TwoSix Digital.