TIKTOK'S INFLUENCE ON RESTAURANTS | TIKTOK GROWS IN POPULARITY | FACEBOOK ADDS BUSINESS CONTENT | TIKTOK ADS | INSTAGRAM STORIES | TWITTER BUSINESS PROFILES
As the world of digital media is continually morphing to new trends and updates, it can be difficult to keep up. This is why the TwoSix Digital team comes together to discuss what we're keeping On Our Radar for OCTOBER 2021. This month, we discuss TikTok and the restaurant industry, Facebook adding new business content elements, Twitter tests business profiles, and more!
TikTok's Influence On Restaurants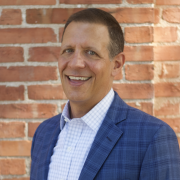 TikTok is not just a place to do a fancy dance! It's also a great place to start promoting your dining options.  A recent study done by MGH, a Maryland-based advertising agency, says 65% of Tiktok users have visited a restaurant after watching posted videos and 45% of users say they would be likely to visit an out-of-state restaurant they saw on the platform.
This is a great opportunity to seek out influencers and promote your dining options, especially during special programs like Restaurant Weeks!  View the release from the survey with additional data at the button below.
It's Time to Start Taking TikTok Seriously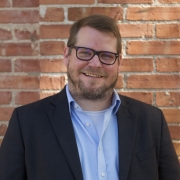 TikTok is officially here to stay! It was reported that the network has crossed a major milestone. One BILLION users. That puts this network among the fastest growing out there and most engaged too. In order to remain relevant, your destination should be making plans to get active. A clear sign of how influential TikTok has become is seeing how the network's functionality is being imitated by pretty much any other network out there. Instagram has Reels and YouTube recently launched Shorts to all of their content creators. Very TikTokish aren't they? Regardless of these imitators, TikTok's growth isn't slowing down at all.
So what's your plan for TikTok? Have you at least claimed your account and started following some users that can help get your creative juices flowing? If not, it's time. Rest assured, adding TikTok to your marketing mix doesn't have to mean adding more to your to-do list. Take a close look at your current efforts and prioritize the networks that perform and pul back on the ones that are not. I'm looking at you, Twitter. Start with one post per week to get the feel and start to build your assets. It's not about tossing out 10 TikTok videos per day. It's about being consistent with a tempo that you want to maintain.
TikTok sticking around is good news because the audiences there are extremely engaged. Engaged users mean high-performing ad campaigns which brings me to what we're really excited about at TwoSix Digital. We are now running paid campaigns on TikTok for our clients. The ad tools and targeting are getting just as good as other major networks and we've been seeing some incredible early results in regard to account growth and impressions. The costs are competitive with Facebook and Instagram advertising too. Don't sleep on this network. There is a ton of opportunity to be an early adopter within the industry which is never a bad thing in today's quickly evolving digital environment. With a billion users, it isn't going anywhere!
Facebook Looks to Add Business Context Elements to Ads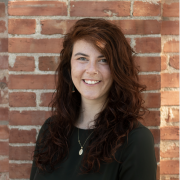 Facebook is looking to ad new context elements to the bottom of ads in an effort to increase transparency between advertisers and users. The new ad elements, which appear as side-scrolling buttons beneath the headline/CTA footer, would tell users how many page likes the advertiser has, where they are physically located, and recent check-in numbers. These elements would allow users to determine the legitimacy of an advertising source before engaging – a priority for the social network ever since the 2016 political ad scandal, where foreign actors posed as US political organizations.
It's possible that CVBs can use these new context elements not only to clearly differentiate their pages from city government or chamber pages, but also to encourage users to explore/engage with the CVB Facebook Page, rather than just the advertisement. However, it's important to make sure that contextual elements, like business address, are correct and up to date before taking advantage of these new ad features.
Ads on TikTok: You Don't Actually Need a Channel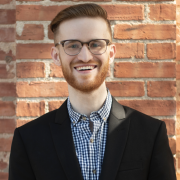 TikTok is the hardest network out there for businesses to break into. Social Media Examiner's #1 tip for "How to Grow Your TikTok Account" is to "post four to eight times a day". For a platform that requires tailor-made content, this is pretty much an impossible task. Every day, we see stats like "TikTok Ranked #1 globally for ad equity" and "92% of users globally have taken an action after watching a TikTok".
So, it's only natural to want to get in on the action. Well, we have great news for you: you don't actually need a channel to advertise on TikTok. That's right, you can advertise on TikTok without spending hours developing content and weeks cultivating an audience. Like so-called "dark posts" on Facebook, it's possible to create stand-alone advertisements. And our results so far have been very, very promising.
Want to break it the world of TikTok advertising? It's a tough nut to crack on your own, but we're here to help. Let us know if you'd like to get on the action!
Instagram is Developing a New 'Montage' Feature to Convert Stories to Reels, New 'Favorites' Listing

Get ready for a remix! Instagram is currently testing a new tool called Montage that will allow users to take their stories and turn them into a short Reel complete with audio. Instagram has been pushing Reels to keep up with TikTok as popularity and users continue to rise for the new platform. While remixing user's stories does sound like a good way to combat their competition, will it actually annoy users seeing the same content twice or will the fun, new repackaged content be enough to keep people engaged? We will have to see. Instagram is still managing to hold their own even though TikTok continues to dominate with younger users. Instagram is also testing a Favorites tool. This tool, which is similar to Facebook Favorites will allow users to give a higher priority to specific profiles they follow so they will see them first in their feed. By giving users this control, they can make sure they never miss a critical post again.
Twitter Expands Access to Professional Profiles and Ticketed Spaces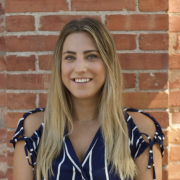 *Twitter has entered the chat*
Well, it's finally happened, Twitter is finally testing to allow businesses to have a business profile to showcase more business information in a more professional setting. These business profiles give users the ability to add new display elements to their already established Twitter presence such as location (connected to Google Maps), hours of operation, and contact info. This test originally began this April but now the platform is expanding its test market.
I absolutely love seeing how Twitter is continuing to try and be relevant and become a popular platform again. Honestly, with the recent Facebook outage – they shouldn't have to try harder. I'm super excited for this rollout to reach the TwoSix team so we can share more info on our profile!
Follow us on Twitter!
With the ever-changing digital marketing world, we are here to keep you informed of new digital trends and what we are keeping on our radar for October 2021. Have any questions? Contact us! We're here to help.
Make sure to subscribe to our newsletter to stay in the loop on all things TwoSix Digital.