GET
"

THE VIBE

"

FROM GOOGLE MAPS | LINKEDIN ADDS NEW POST FEATURES | WELCOME TO BOOKTOK, THE NEW TREND ON TIKTOK | SOCIAL MEDIA IS NOW 110% QUALITY OVER QUANTITY | FACEBOOK INTRODUCES NEW ADVANTAGE CUSTOM AUDIENCES | TWITTER TESTS A NEW VIEW COUNT DISPLAY
To combat the world of ever-changing digital marketing –  the TwoSix team is here to give you what's On Our Radar for the month. This month, we discuss the importance of new features on Google Maps, LinkedIn, Twitter, Facebook, and more! Keep reading to find out what we're keeping On Our Radar for October 2022.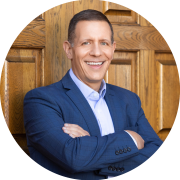 Google is now making it easy for you to determine a "vibe" of a city after a search takes place on Google Maps.  Based on the images produced following the search, users can view visual stories and short videos of visitors to a city and make suggestions about things to do. Google said users will be able to "zoom in a neighborhood and a restaurant to get a feel for what it might be like."
These updates will persuade users to spend more time on its search results pages rather than jumping to other sites. This is part of the way Google is integrating Maps data more tightly into queries as it redesigns its search features to go beyond text and images.
This is something that may curb visitations to destination sites and their partners. It is a great motivator to ensure your content is organically optimized in the Google networks and a pay-per-click program is part of your advertising strategy to complement some of this organic content.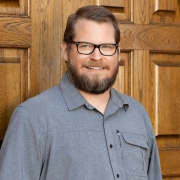 LinkedIn continues to roll out more updates as to how we use and engage with the platform. Next time you're updating your Company Page (which we know you all love to do so religiously) you'll likely see some interesting new options. If you've ever dreamed of LinkedIn being more Facebookish, you're in luck. New post options now include a series of templates that you can choose from and leverage to make your posts jump off the feed. These templates have a very "stories" feel and can include stickers that provide some noticeability to the links that you share. I wonder where they got that idea from? You can access these new options via the LinkedIn App. During the last couple of years, LinkedIn has quickly become an extremely valuable network for DMOs to explore. We've seen some great success leveraging Company Pages for meetings, conventions, and sports sales. Now with these new tools, you'll be able to provide some pizzazz to your posts! Give them a try next time you're providing an update to your Company Page's audience. Don't forget that each of these options are also available for your personal profile too. If you need a little help developing your LinkedIn strategy don't hesitate to reach out to the TwoSix Digital team.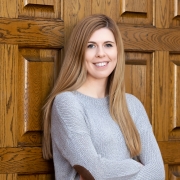 Digital content just got more printable. The BookTok trend on TikTok is gaining popularity after TikTok announced a new partnership with Penguin Random House. Users can now tag books in their clips and if someone were to click on the link, they will be taken to a page with details including a summary and other videos from users that have linked to the same book, to get even more insight prior to picking up the book themselves. You can also save the book titles you're interested in by saving to the favorites tab. In recent years, book sales have been up thanks to the app and with this new feature we can expect that trend to continue. This could also pose as an opportunity for destination organizations. Many places have printed works dedicated to facts or legends about the destination. BookTok may allow these books to be shared to gain interest about a potential travel destination. Further helping boost web traffic, foot traffic and potentially book sales.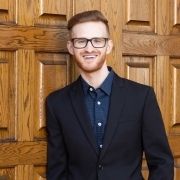 Last year, we spoke about Facebook's Distribution Score — essentially, why certain Facebook posts reach more people. The takeaway is that Facebook wants engaging content on its platform, because that's what'll keep people on the platform the longest. The same is true of every single social media channel.
TwoSix Digital has seen a big shift in the last two years or so. It used to be that social media platforms wanted a certain number of posts per day or week. Now it's more about putting out good content — on a consistent basis if you can, but that's not required. More importantly for some, it's about not posting lower-quality content.

For most organizations, that requires a complete rethink. Community Managers are often judged by the quantity of posts. The trouble is that with every post of lower quality, fewer users interact with it, and fewer people see it. The next time you post, less people will see it because your audience – or number of engaged users – is smaller. And it can keep getting smaller, like a snowball melting the longer you hold it.
There's good news, though. If you let go of the reigns and push community managers to create high quality content every time they can, that same snowball will start growing and growing. Your takeaway? If you don't have anything fun to say, don't say it at all!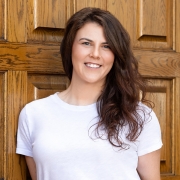 In its continued efforts to preserve ad services with the rollout of iOS 14 and new, more stringent privacy rules/guidelines, Meta has announced that it will begin unrolling a new type of custom audience which it is calling Advantage Custom Audiences.
These new audiences would "expand the depth" of the current Lookalike matching capabilities. This would, Meta hopes, restore the quality of lookalike audiences back to the same levels seen before the rollout of iOS14. This is important because the new privacy changes are preventing many iPhone users – the most popular device in the world – from being tracked by the Facebook pixel.
It's not clear how these new types of audiences would perform. Meta has recently begun rolling out a Lookalike Expansion feature, which from our own experiences here at TwoSix still needs some work before it becomes a viable campaign option. However, it is undeniably good news for all advertisers that Meta is actively working to roll our new, innovative solutions that will help businesses navigate this new age of privacy.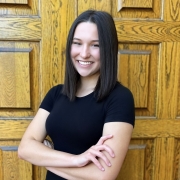 Twitter recently introduced a public test of its new feature, 'views' count, displaying the number of times your tweet was viewed in-app. Some users are now able to see a 'views' listing under their tweets, next to the Likes and Retweets. In the main tweet stream, this count is displayed by an eye symbol, much like the new 'views' updates on TikTok.
Instead of guessing if people are seeing your tweets, but choosing not to engage with them, now you'll know for sure! Although this may hurt some egos if your tweets are getting 10,000 views but only 10 likes, the feature could also have some very positive effects. Giving brands and creators the opportunity to see how many people are viewing their content, will provide a lot of insight into what kind of tweets could get them more engagement and followers in the long run. This new feature could also allow twitter-users to see if tweeting about trending topics or using certain hashtags makes a large impact on their view count.
Twitter is trying to find out if having more data readily available to users will have a more positive or negative impact on their desire to tweet. Will this feature give creators a push to want to tweet more and gain engagement from the people they didn't know were viewing their tweets, or will the views to engagement ratios discourage users and cause them to tweet less? Only time will tell…
Click the button below to learn more about this new feature and what it means for active Twitter users!
With the ever-changing digital marketing world, we are here to keep you informed of new digital trends and what we are keeping on our radar for October 2022. Have any questions? Contact us! We're here to help.
Make sure to subscribe to our newsletter to stay in the loop on all things TwoSix Digital.