A destination's website is usually one of the first search results returned when a potential visitor begins exploring options for their next vacation or getaway. It should be an all-encompassing representation of the destination's brand. Websites with such large collections of information can sometimes overlook key features that can enhance the digital representation of the destination.

---
Here are 10 common things that we see missing from websites:
1. Social Media Profiles
One best practice is having your website linked to your social profiles. You should also be linking your social profiles back to your website! Often, websites have social icons, but they're not positioned in a place that is readily visible to users. A best practice is to have the social icons at both the very top and very bottom of your site. Here is a great example:
---
---
2. Social Content
Another best practice is to share your social profile content on your website. It's best to place them on multiple pages and locations within your website. It can be done through embeds of social media posts within your blog or article page content, a user-generated content feed to your home page, or by displaying your own social feeds directly on the site.

Multiple sites we have also integrated reviews into the listings to make it easy for consumers to gauge the quality of the destination's accommodations, restaurants and attractions. See the example from Visit Oakland for what review integration looks like.
Here's a great example of a User-Generated Content feed from Discover Kalamazoo: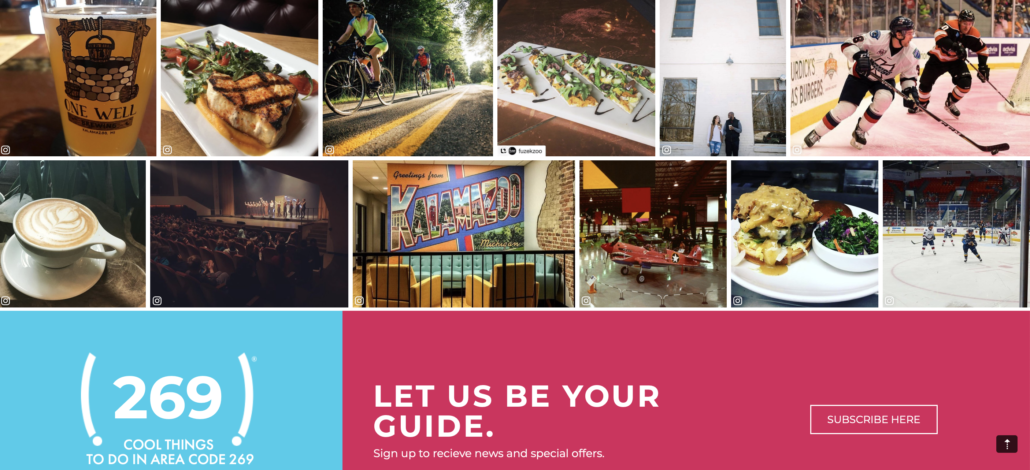 ---
3. Detailed Partner Listings
Partners like restaurants, taverns and attractions are an important amenity to potential visitors. To ensure users don't leave your website when viewing activity options, these locations should be as detailed as possible and convenient to access.

These listings should include dynamic maps, turn-by-turn directions, and links to items like menus and special amenities. Of course, don't forget contact information and also their social accounts! Not only do thorough listings keep users engaged, it can also improve your organic search marketing results.

Here is a great example of a detailed partner listing including review integration from Visit Oakland:
---
4. Listings Positioned with "best" at the top
While the detailed partner listing are an integral part of educating consumers on the destination's amenities, strategic placement of these items is essential.

A best practice is featuring local hotspots and locations that are unique to the destination. It's best to highlight the locations that provide a differential rather than list all of the generic locations categorized alphabetically.

Our suggestions to optimize the listings are: order by what you consider your best, sort by categories, or order them by reviews based on TripAdvisor or another review site. Look at the way Discover Lancaster County organizes their listings by some of their biggest impacters for inspiration.
---
---
5. Niche Landing Pages & Itineraries
The bulk of the content featured on a website content should be centered around niche audiences and vertical content. Enhance this aspect by asking the following questions:

What makes your destination unique?
Do you have specific blogs/article pages centered around this differential?
Do you have landing pages that are centered around this activity?
Visitors like easy access to unique and niche travel product in a destination. By displaying detailed content on a vertical or interest driven page, it can help tell the story of a destination and provide inspiration to visit.

Here's a great example from Traverse City Tourism. They are known for Cherry Blossoms and wine tasting, which are both prominently placed on their home page – along with itinerary suggestions.
---
6. CTAs: Above-the-Fold
Call to Actions (CTAs) are beneficial to a social media and website strategy. As consumers are using the website to plan their visit, leverage your CTA's to garner additional consumer information.
Some CTA examples that we often see on websites include "Subscribe to our E-Newsletter", "Plan Your Trip Today", "Save Big in Minnesota ", "Check out our blog post.".

Keep the CTA's integrated throughout the page content and "above the fold" so that users can see them without scrolling.
---
7. Site Optimization/SEO
Most trip planning begins at a search engine query and a few quick tips can help keep a site relevant in the search rankings.

The first step would be to ensure that the website has covered the basic fundamentals like having the appropriate title tags and descriptions along with uploading a current site map.
An additional item to fortify your listing results would be to include a schema mark up language. To find more on www.schema.org.

Finally, site security has recently grown in importance, make sure your site includes a SSL certification.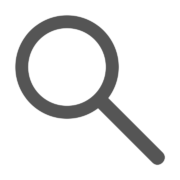 ---
8. Site Search and Navigation
Websites will large amounts of content can create some challenges in the navigation and exploration process. In order to simplify this process for visitors, it's important to integrate a dynamic search tool into the site.  It creates an ease of use and the ability for consumers to find things fast. The best place to position a search navigation tool is at the very top of the page.

Another way to create easy navigation for your users is with tile navigation.

---
9. Mobile Friendliness
The majority of web browsing happens on a mobile device, so making sure that the website is responsive and easy to navigate on mobile.

Even if a website is mobile friendly, it's also imperative to optimize it to load quickly.  To check your load speed on mobile, check out this link or utilize this tool in Google Analytics.

---
10. Brand and Personalization Integration
Brand integration is the most important part of any website, so making sure that you are on-brand is imperative. The website should relay a visual message beyond just the written content! Make sure all of your logos are consistent and you add your brand colors and fonts to the site. Display your hashtag in a prominent location and make sure that the personality of your brand is shining through. Here are 15 more ways you can improve your website's branding.


---
Conclusion
Websites are a fundamental component of every destination's digital presence! Staying up-to-date on best practices for your site is a great way to make sure that you are doing everything needed to make a lasting impression.

To stay updated on the latest digital marketing trends, be sure to subscribe to our newsletter and follow us on Facebook, Instagram and Twitter!
---
https://twosixdigital.com/wp-content/uploads/2019/03/pablo-37.png
1024
1024
2sixdigitaltwo6
https://twosixdigital.com/wp-content/uploads/2019/01/TwoSixDigital_logo_Stacked_RGB-300x142-300x142.jpg
2sixdigitaltwo6
2019-03-07 10:08:24
2019-04-04 10:29:05
10 Things Your Tourism Website Needs