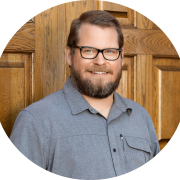 Short-form video is all the rage these days, and the world's second-largest search engine, YouTube, is going all-in on positioning its version of a "TikTok killer" for success. You should be paying attention to this! YouTube Shorts are a 60-second, vertical video feature that YouTube has been pushing for quite a while. Now, they've gotten a boost in their exposure by being featured on the YouTube app for smart TVs. This is a huge opportunity for you to breathe some new life into your YouTube strategy without spending copious amounts of money on produced content!
Shorts are being positioned aggressively in feeds online already and consistently reach more users than your long-form content can upon its initial upload. Plus, they are easy to create and have a viral nature attached to them like TikTok and Reels. Now that they are being featured within smart TV apps we can only expect more exposure and views! You finally have a huge opportunity to get some fresh attention on your Channel. Plus, unlike TikToks or Reels, YouTube Shorts are indexed for search! That means their lifespan is infinite, unlike the other networks where the search is still a bit clunky.
Creating these short-form videos and optimizing them for search should be seen as a priority in 2023. You should also be working these content pieces into your greater content distribution strategy. Remember the 5 Rule? Additionally, YouTube is planning to add the functionality to connect Shorts to long-form content in the coming months which can help drive your entire Channel's content offerings to more new users than ever before!
Don't sleep on YouTube this coming year. Big things are happening over there not only with Shorts but also with their creator funds which could signal a migration of TikTok and Reels creators to the platform in the not-too-distant future. I wouldn't be surprised if YouTube starts to give TikTok a run for its money within the short-form game in 2023! Don't get left behind.