Playing the Long Game with your Digital Campaign
A strategic digital marketing campaign is the very definition of a long game. It often takes patience and will not produce results overnight. You may ask, "what exactly constitutes 'success' when using a long game strategy?" While the answer will be different for every organization, your long game strategy will be set up for success by following these steps to approaching your digital campaign.
To determine the campaign's priorities, the marketing team should decide what it wants to accomplish and what type of audience will be targeted to achieve this goal. These goals could include: developing an email subscriber list, website traffic, or increasing engagement with your targeted audience.
Deciding on what Key Performance Indicators (KPIs) will be recorded throughout the duration of the campaign is just as important as determining a set goal. Some commonly recorded KPIs include:
Website Traffic Year over Year– campaign vs. campaign
Engagement– Site time, pages per visit, decreased bounce rate, mobile vs. desktop
Increased traffic to partner sites
Overnight stays and booking inquires
Travel guide distribution
For some organizations, this is also a good time to establish an appropriate theme for the campaign. Campaign themes can be based on vertical product offerings like skiing, golf, fishing, anchor events in the destination, attractions, and/or seasonal activities.
To determine what content is most important to support each theme during a campaign, we recommend a process that begins with extensive exploration and research.
Once you have determined an appropriate theme for your campaign, the next step is to begin exploring and researching that topic.  This will help you determine the promotional angle for the program.  The areas of research will include:
Google Analytics Data: number of page views, time on page, and audience demographics. This is done to tell us what content and subject matter related to the theme is most interesting to past website visitors.
Content Consumption: Social media stats, blog postings, consumable travel products featuring itinerary suggestions, seasonal booking & occupancy trends.
This is a great indicator of specific areas of interest, along with identifying the best opportunities are for engagement and conversion.
The data will provide us with key consumer demographics, landing page content details, and additional campaign itinerary ideas. Once this data is organized and categorized, it can then be developed into a well-structured website landing page and complemented with campaign creative.  At this point,  the campaign planning can officially begin!
Step 3: Plan the Ad Program
Begin campaign planning by determining a start date and an end date for the promotion. Then, work through an ad schedule that will include several different flights and creative elements like video and imagery. Once the ad flights are determined, be sure they align with your established goals and effectively moves potential prospects through the customer "journey."
The ad flights can take on multiple options, such as lead generation, content promotion, display, or social ads.
Step 4: Implement and Monitor
Once the campaign is live, be sure it builds awareness, keeps customers engaged, and allows them to constantly discover more about your travel product.  You should continuously monitor results based on your KPIs and make any needed adjustments or changes to ensure success.  If the campaign is primarily built around a social platform like Facebook and the ads are appearing in the feed, be sure to review and respond to all comments. This can be as simple as a like or a "Thank you" with a smile emoji.
Step 5: Post Campaign Analysis
If this campaign was the first one run by your organization, explore benchmarks for industry standards to help determine the level of success. Once the benchmark measurements are reviewed and some time has been spent analyzing data, you can begin setting new goals based on what has been learned about the audiences' needs based on performance.
And finally, remember this: running a campaign is all about patience and perseverance. If you miss your mark the first time, don't give up – keep on working to reach your established goals and pursuing the long game of digital campaign management.
For more ways to master your digital marketing strategy and to stay up-to-date on the latest destination marketing trends, subscribe to the TwoSix E-Newsletter and follow us across social media!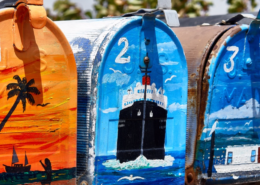 https://twosixdigital.com/wp-content/uploads/2019/03/pablo-47.png
1024
1024
2sixdigitaltwo6
https://twosixdigital.com/wp-content/uploads/2019/01/TwoSixDigital_logo_Stacked_RGB-300x142-300x142.jpg
2sixdigitaltwo6
2022-01-27 10:24:56
2022-01-27 15:00:37
5 Email Marketing Metrics that Matter & Tips to Improve [Infographic]

https://twosixdigital.com/wp-content/uploads/2021/12/photo-1635360254568-a8c78d9d5b48.jpeg
1161
1742
2sixdigitaltwo6
https://twosixdigital.com/wp-content/uploads/2019/01/TwoSixDigital_logo_Stacked_RGB-300x142-300x142.jpg
2sixdigitaltwo6
2021-12-30 11:59:02
2022-01-12 14:05:54
5 Things Your Digital Marketing Strategy Needs in 2022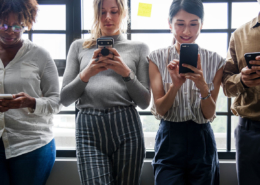 https://twosixdigital.com/wp-content/uploads/2019/02/Social-Media-Team-Help.jpg
825
1440
2sixdigitaltwo6
https://twosixdigital.com/wp-content/uploads/2019/01/TwoSixDigital_logo_Stacked_RGB-300x142-300x142.jpg
2sixdigitaltwo6
2021-12-23 07:00:39
2022-01-05 10:44:58
Community Management Solutions For The New Year

https://twosixdigital.com/wp-content/uploads/2018/12/3bbf71ad-14cd-4ab0-a99c-990d73f8fb0c-2.jpg
1500
991
2sixdigitaltwo6
https://twosixdigital.com/wp-content/uploads/2019/01/TwoSixDigital_logo_Stacked_RGB-300x142-300x142.jpg
2sixdigitaltwo6
2021-12-16 07:00:26
2022-01-05 10:47:08
A Guide to Making Sure Your Social Feeds Survive the Holidays

https://twosixdigital.com/wp-content/uploads/2019/06/41dcd26b-2532-4dd1-944d-32c2fd3827c2.jpg
1125
1500
2sixdigitaltwo6
https://twosixdigital.com/wp-content/uploads/2019/01/TwoSixDigital_logo_Stacked_RGB-300x142-300x142.jpg
2sixdigitaltwo6
2021-12-09 12:36:45
2021-12-09 13:18:07
4 Easy-to-Use Graphic Design Tools