How to Generate More Traffic to Your Tourism Blog


---
Your tourism blog is one of the best ways to tell your story to consumers. Not only should you consistently update your blog to inform users about your destination and maintain sustainable SEO, but you should also be strategic about where you are distributing your blog once it's live on your website. 
We recommend living by the "5 Rule" which means that every piece of content on your website or blog has the potential to be shared at least five different ways after it is published on your site. Read on to learn how to generate more traffic to your tourism blog in no time!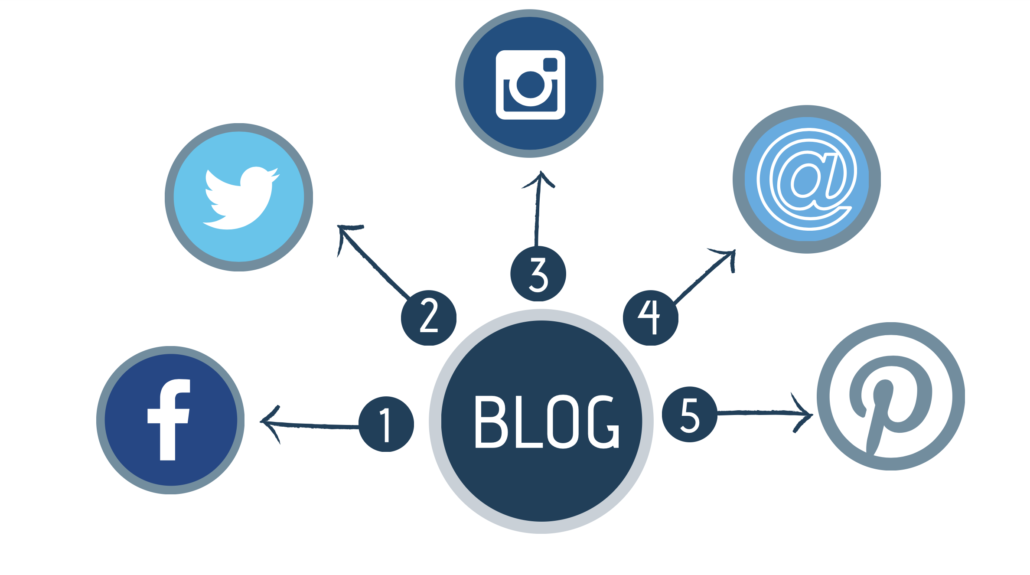 Facebook
First and foremost, every blog deserves a Facebook post! Not only this, but every blog deserves to be activated with Paid Promotion on Facebook as well. When youre putting together your blog post for Facebook, carefully consider how your blog content is related to specific niche markets that you can target. For example, if your blog is about wine tasting in the area, consider targeting your post to reach wine enthusiasts in feeder markets. When crafting your post, make sure to think about the small details, too, especially your link header text* and the image accompany the link. Finally, include language that will encourage users to act!
*You can no longer edit the link header text when you are uploading your link to your post, you will likely have to think of this when you are crafting your post on the website side. 
---
Twitter
A great next step in your blog distribution is to support it by tweeting about it! We recommend thinking of three different ways to compose tweets on the subject. Since the Twitter algorithm seems to constantly be changing, it's important that you trickle the distribution of your blog on Twitter throughout the week with different days and times to achieve best performance on the platform. 
Whether you're sharing your cool photography or fun times with friends, Burnsville has some awesome Instagram Hotspots for you! 📷

Check out our latest blog for the best photo ops and share your pics with us using #MyBurnsville

Click here: https://t.co/M0pnfrDXGF pic.twitter.com/8Wlj2K9pJ2

— Experience Burnsville (@burnsvillemncvb) July 12, 2019
---
Instagram
Next up you'll want to generate awareness of your blog on Instagram both in the feed and on your stories. Start by replacing the link in your bio with your new shortened link. This is especially important because links are not clickable in the captions of an Instagram photo! When you're crafting your post, be sure that youre posting it in a way that will resonate on Instagram. This means, use your best photo to make sure the post stops scrolling thumbs! You can also post about the blog on your story and give readers a snippet of what the blog contains to help encourage them to swipe up or click the link in your bio. 
Read this blog for tips on putting together a noteworthy Instagram story.
---
Pinterest 
Pinterest is a highly effective tool for supporting blog content for tourism as it can combine your images and links in a very appealing way. We recommend pinning every photo from your blog to Pinterest to ensure full coverage! Make sure youre including the direct URL to your website to ensure highest possible performance and pull in traffic to your website.
---
E-Newsletter
Lastly, it's vital to include your content in your tourism e-newsletter, as it's a key tool in driving traffic to your website as well as keeping users informed on a regular basis. If youre on a weekly blog distribution schedule (as opposed to monthly), you don't have to include every piece of content that you write in your newsletter, as this could potentially be overwhelming for readers. But, if youre having trouble deciding which blogs to include in your newsletter, consider taking a look at your most popular posts on your Google Analytics and go from there! For more tips on putting together a tourism e-newsletter, check out this blog.
---
It is critical to distribute your tourism blog across all digital platforms of your organization. This strategy will allow you to reach a wider variety of you audience as you aren't focusing on just one platform. By following these distribution tips, your tourism blog will gain more traffic in no time! If you are looking for new ways to stay updated on your destination marketing, be sure to subscribe to our e-newsletter or follow us across social media at the links below! 
https://twosixdigital.com/wp-content/uploads/2019/08/04fdccf7-6f24-4882-87bf-98b71601a50b.jpg
1500
1198
2sixdigitaltwo6
https://twosixdigital.com/wp-content/uploads/2019/01/TwoSixDigital_logo_Stacked_RGB-300x142-300x142.jpg
2sixdigitaltwo6
2019-09-04 06:04:24
2020-09-22 09:52:56
How to Generate More Traffic to Your Tourism Blog