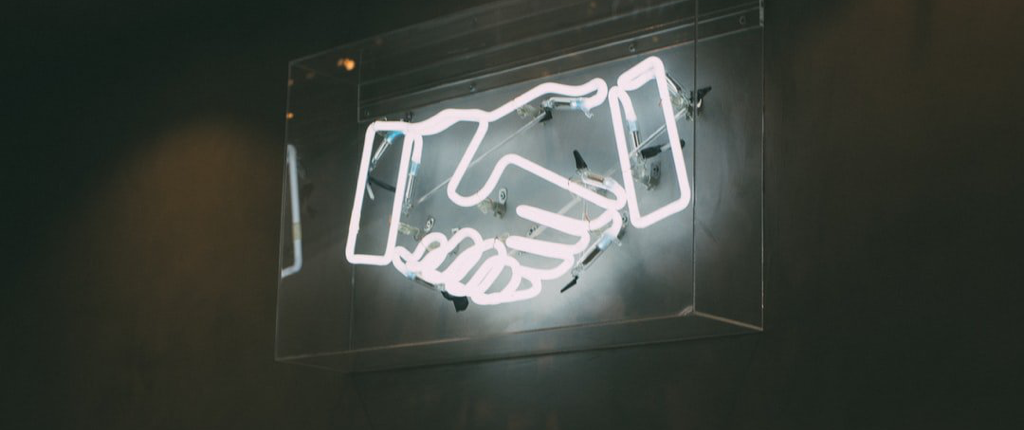 ---
If you are looking for a simple solution to making sure that your destination partners are staying updated on all of your destination happenings, we have the answer for you! Create a newsletter and consistent distribution schedule to effectively communicate with your partners regularly. Read on for a few key elements to your partner newsletter:
Before we get started, remember: this doesn't have to be on the same distribution as your monthly leisure newsletter. It can be less or more frequent, depending on the peak season for your destination. 
---
1. Schedule
Before you do anything else, determine a regular distribution schedule for your partner newsletter that you can and will stick to! Think about events in your area that might be necessary to address or just how often you would like to be communicating with your partners. 
---
2. Contacts
Next, make sure that you have all of the emails of your area partners before getting started! Your updates won't be much use unless they're reaching the right people. If you don't have these, try collecting them at your next partner event.
---
3. The Template
Once you've set your schedule and establish your partner email database, it's time to build out your partner newsletter template. The template should be simple and easy-to-use since you will be using it on a fairly consistent basis. The template should consist of these main content elements: 
An event run down for the coming month/week
An educational or news article about travel or destination marketing best practices 
Optional: Include one of your recent blogs if it is relevant to your partners 
Include any possible ways that your partners can connect with community: do you have events coming up that they could sponsor or host? This is a great way to communicate those ideas 
Check out this great partner newsletter example from Pure Ludington: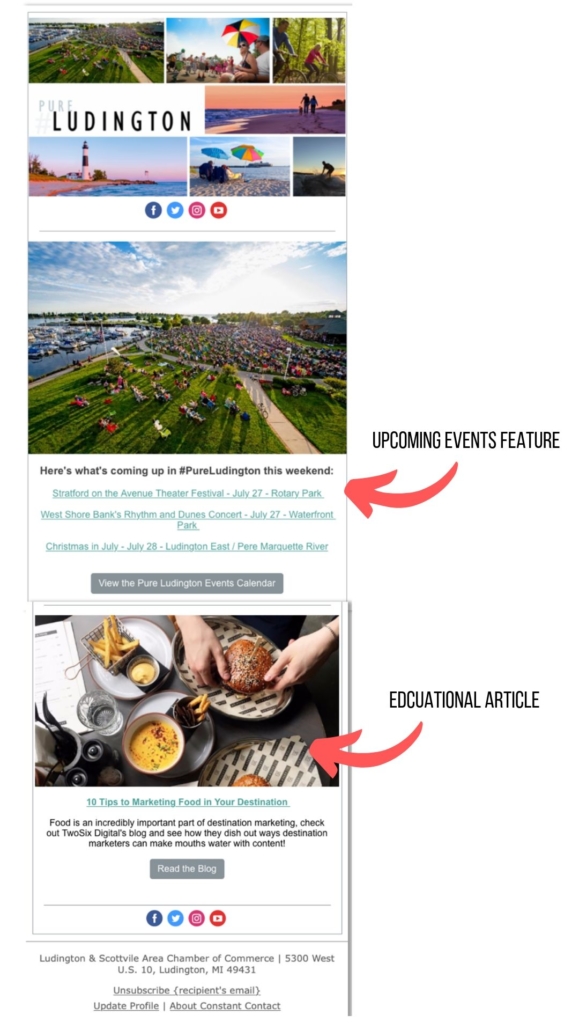 ---
4. Keep Up the Good Work
Along with these major content elements, it's important to  practice good email marketing habits like: 
Use intriguing, relevant, and different subject line and preview text in each email (with emojis!)
Change your header image periodically (seasonal works well)
Include social media links at the top and bottom of your messages 
Keep things clean and concise for your readers
When you are crafting your partner email, it is important to keep in mind that you are their main source for destination information. Being accessible and communicating the key events will allow your partners to be involved and will likely foster a positive relationship with them moving forward! For more tips and tricks on how to develop your digital marketing strategy for your destination, follow us across social media at the links below and subscribe to our e-newsletter. 
---
Looking to learn more about email marketing strategy for your destination? Contact us for more information about working with us! 
https://twosixdigital.com/wp-content/uploads/2019/08/pablo-50.png
1024
1024
2sixdigitaltwo6
https://twosixdigital.com/wp-content/uploads/2019/01/TwoSixDigital_logo_Stacked_RGB-300x142-300x142.jpg
2sixdigitaltwo6
2019-08-22 09:09:14
2020-09-22 09:54:51
Key Elements to a Successful Partner Newsletter