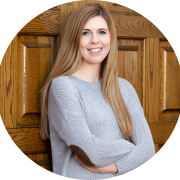 Ready to dive into the new year with a few new tools up your sleeve? A couple of things that have popped up and are really exciting are new advancements in AI systems. ChatGPT, DALL-E, and Midjourney. ChatGPT is an AI system that you can, well, chat with. You can ask it questions relevant to your markets or example, "What are people most interested in when traveling to Indiana?" ChatGPT will give you a response to a number of things like the Indianapolis Motor Speedway, The Indianapolis Zoo, The Indiana Dunes National Park, and so on with a few quick facts about each. You can also use it to help write copy for social media posts or blogs, it can help shorten and condense or optimize for key terms. It's definitely an interesting new piece of technology and can help if you're in a rut and not sure what to write but it can come off sounding a little like a robot. So, you may save some time, but you could lose some of your flare or brand voice. That's not to say that you can't start off using ChatGPT for writing copy and then sprinkle in a little bit of your brand's voice!
DALL-E and Midjourney are AI tools that focus on imagery. You can simply give it a prompt and it will generate an image. Some do turn out a little interesting to say the least but if you had a product and wanted to put a different background behind it, these tools could give you a pretty cool result! These tools are fun to check out and play around with and they won't replace your good ol' brain but they are definitely helpful! 
A couple of other things to check out are Google's Keyword Planner Tool and Google Trends. The keyword planner tool can of course help you with improving SEO but as people are more actively searching for things on social media, it can help you get an idea of what people are interested in. All you have to do is enter a term and Google will provide you with search trends related to it. Google trends is another tool where you can see what topics are trending and see if you can utilize anything for your pages. Answer the Public is one last tool where you can enter a search term and it will provide an overview of commonly asked questions based on Google's autocomplete data.