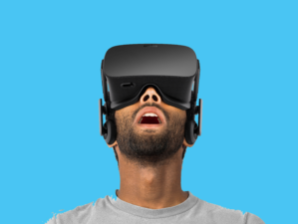 Virtual reality to be used to promote tourism at RNC
TourismOhio plans on utilizing virtual reality headsets at this month's Republican National Convention in Cleveland. A large bus filled with virtual reality headsets will be parked outside the Quicken Loans Arena where the RNC is being held. In that bus people will be able to ride Cedar Point's rides and tour the Columbus Zoo – without ever leaving the bus.
TourismOhio research shows not many RNC visitors will extend their stay or explore much outside of the Cleveland area, so the virtual reality headsets are being used to entice them back by showing what Ohio can offer.
If you can't make it to the RNC and want to see what will be on display head to ohio.org/rnc to check it out – but be forewarned – it won't be nearly as cool if you don't have a virtual reality headset!
Best tourism websites in the world named
Are these the 25 best tourism websites in the world? According to Skift, that may be the case. Skift says that a big change they've seen since the last time they unveiled this list (2013) is the shift to storytelling on tourism websites and moving away from static billboards yelling at people to "visit! visit! visit!". Based on that premise, Skift listed out its main criteria for choosing the best tourism websites:
Describing neighborhoods better with more mobile-friendly maps
Looking at consumer segmentation profiles and providing more varied content
Longer form videos with locals giving honest opinions and suggestion
Among the top tourism websites on the list are Nashville Music City, Tourism Nova Scotia and TwoSix Digital client, Experience Columbus!
Pokemon Go fever boosting tourism?
The newest craze to hit involves catching Pokemon – in the real world. The app, called Pokemon Go, utilizes Google Maps and augmented reality and encourages players to walk around and catch the monsters when they appear based on a location.
In the game players can replenish supplies at real world landmarks and get bonuses. This has led to people congregating around local landmarks and discovering their own city.
We've even noticed MUCH more traffic in downtown Brighton where people of all ages are walking around trying to catch Pokemon. SimpleView published a great piece on how DMO's can get in on the crazy.
How popular could Pokemon Go be? People are spending more time in the game than they are on Facebook – and Pokemon Go hasn't even been out for one month yet.
https://twosixdigital.com/wp-content/uploads/2016/07/Virtual-Reality-1-300x225.png
224
298
2sixdigitaltwo6
https://twosixdigital.com/wp-content/uploads/2019/01/TwoSixDigital_logo_Stacked_RGB-300x142-300x142.jpg
2sixdigitaltwo6
2016-07-14 10:32:09
2016-12-13 10:46:17
Virtual Reality at RNC, Best Tourism Websites, Pokemon Go Fever