SHOULDER SEASONS | PINTEREST + TRAVEL MARKETING | PAID ADS | INSTAGRAM'S LIKE-COUNT | TWITTER UPDATES
As the world of digital media is continually morphing to new trends and updates, it can be difficult to keep up. This is why the TwoSix Digital team comes together to discuss what we're keeping On Our Radar for April 2021. This month, learn about when to promote your shoulder seasons through campaigns, Pinterest + travel marketing, how paid ads can amplify your engagement, and more!
Make Managing Expectations a Priority This Summer, then Promote those Shoulder Seasons
If you haven't booked your domestic summer travel plans by now, you may be too late.   Since February 1, hotel bookings for this summer have more than tripled.  This could be a good-bad problem for most rural or outdoor-centric destinations.  The good is that our communities will be vibrant and filled with activity again, the bad is we will most likely experience a true over-tourism issue in the high season.
This puts most destination marketing organizations in another challenging position this summer when it comes to promotion and budgeting.  Instead of focusing on a "Come Visit Us" campaign this summer, I would recommend this approach.  Use a portion of the ad budget to communicate the best ways to navigate crowds, how to find hidden gems, and highlight activities in lesser trafficked areas and neighborhoods.  Remind visitors that wait times at attractions and eateries may also be affected by some capacity issues and recommend as many alternatives as possible.    Then use the remaining promotional budget to highlight the shoulder season opportunities and encourage visitors to enjoy your destination at a different time this year.
Pinterest Now Makes Even Greater Sense in Travel Marketing
Pinterest is likely one of the most underutilized networks for most of our clients. It's often one of the networks that we encourage marketers to boost their presence on. Organically, it's a no-brainer. Pinterest serves as a place where we can position our most valuable content and resources to help inspire future visitation. Pinterest isn't a flash in the pan kind of network either. The content that lives there, lives on forever. This "pretty search engine" features vibrant visuals and connections to our most useful information.
For travel marketers, it's tough to find a better fit for some long-tail travel promotion because users tend to use the network as a place to build their bucket lists, plan their trips, and share their travel aspirations with friends and family. As far as a long-term evergreen strategy goes, Pinterest provides some interesting opportunities. We encourage at least weekly updates to Pinterest's organic feed but as with everything else, a paid strategy can elevate your efforts dramatically.
Pinterest seems to have taken notice too! They've added eight new ad categories to help hone in on the most relevant audiences depending on the niches your experiences serve. Newly added categories include Bucket Listers, Culture Chasers, Digital Nomads, Foodie Travelers, Memory Makers, Outdoor Junkies, Rural Tourists, and Weekend Travelers. This makes having both an organic and paid Pinterest strategy even more compelling. Sure, you could simply live and die by the organic contributions on your account but what if you started to take it a step further by developing ad campaigns to support your highest quality content? Check out the latest information on these unique travel segments on Pinterest. We're excited to see the tools roll out and give them a whirl during our next Pinterest ad campaigns.
Quintuple Your Engagement from Facebook Posts
The other day, Dave and Brian were chatting about social strategies and a question came up: "how well does a paid first strategy actually work?" If you don't yet know about paid first, be sure to check out our article or listen to Brian speaking about it here. They asked me if we had a real-world example of it in action, and I happened to have one that was apples-to-apples.
There were two posts linking to the same article: one was a regular organic post, while the other had run as an ad first before being posted organically to the DMO's timeline. Because it was paid first, it racked up a bunch of likes, comments, and shares, and we were able to figure out the best image/copy combination.
How much does paid first make a difference? The paid first post ended up with more than 2x the impressions and 2x the reach – along with 6x the likes, comments, and shares. Not too shabby, right? It's worth giving it a try. If it's worked for you, let us know!
The Demise of Instagram's Like Count
The long, long-awaited removal of the 'LIKES' count of Instagram may be coming sooner than expected. The platform has been testing the removal of the feature in different markets over the last few months as the 'LIKE' count is a very high area of pressure within the media. However, as an organization, business, CVB, or DMO, "LIKE" counts are a very important way to measure how your content is doing among your followers. Although now your destination or organization won't have to battle it out with influencers and celebrities – which some destinations use within their marketing strategy.
Instagram is continuing to only test the removal of the 'LIKES' count due to the extensive amount of data they're collecting to see the true measure of impact. I'm definitely keeping these test markets on my radar to see how they will impact destinations and influencers!
Twitter Adds Curated Placement Categories to Some Video Ads
Twitter has announced that it plans to update and expand their "Amplify Pre-Roll" video ad placements. The updates will allow brands to choose from a list of 'curated categories' aligning with popular niche topics and communities so that brands can place themselves in front of the videos and viewers that are most relevant to them.
As it exists now, this type of placements puts video ads at the beginning of Twitter's premium video content (videos from brands that have partnered with Twitter for this role specifically, like Buzzfeed, FOX Sports, etc.). The main benefit of these ad placements is that advertisers can rest easy knowing their ad won't appear in front of video content that some users may fine sensitive, inappropriate, etc. In contrast, Facebook's video ads do not make clear what content and creators your video ad will appear in front of – though you can exclude some categories of video.
Twitter has gone a step further. Rather than excluding irrelevant content, brands can now select categories of content that they deem relevant to display their ads in front of. This takes a lot of the guessing work out of the placement strategy, and gives advertisers the peace of mind of knowing their ad will only appear before professional quality videos with messaging relevant or in line with their brand image.
With the ever-changing digital marketing world, we are here to keep you informed of new digital trends and what we are keeping on our radar for April 2021. Have any questions? Contact us! We're here to help.
Make sure to subscribe to our newsletter to stay in the loop on all things TwoSix Digital.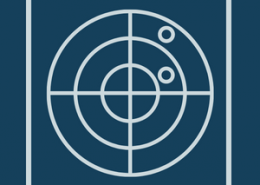 https://twosixdigital.com/wp-content/uploads/2022/05/Untitled-design.png
300
300
2sixdigitaltwo6
https://twosixdigital.com/wp-content/uploads/2019/01/TwoSixDigital_logo_Stacked_RGB-300x142-300x142.jpg
2sixdigitaltwo6
2022-07-05 09:27:58
2022-07-05 10:02:47
On Our Radar Highlight - Inflation & Tourism: Trends to Think About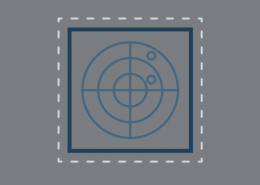 https://twosixdigital.com/wp-content/uploads/2022/04/Screen-Shot-2022-04-13-at-9.22.42-AM.png
645
839
2sixdigitaltwo6
https://twosixdigital.com/wp-content/uploads/2019/01/TwoSixDigital_logo_Stacked_RGB-300x142-300x142.jpg
2sixdigitaltwo6
2022-04-07 11:22:43
2022-04-13 09:23:24
On Our Radar | April 2022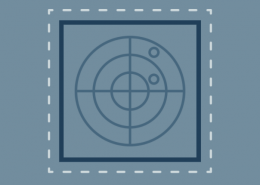 https://twosixdigital.com/wp-content/uploads/2022/02/Screen-Shot-2022-02-28-at-4.00.16-PM-1.png
449
604
2sixdigitaltwo6
https://twosixdigital.com/wp-content/uploads/2019/01/TwoSixDigital_logo_Stacked_RGB-300x142-300x142.jpg
2sixdigitaltwo6
2022-02-28 13:56:39
2022-02-28 16:00:56
On Our Radar | March 2022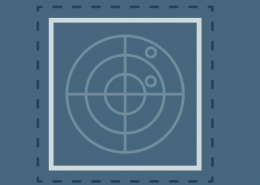 https://twosixdigital.com/wp-content/uploads/2022/02/Screen-Shot-2022-02-03-at-2.01.35-PM.png
464
538
2sixdigitaltwo6
https://twosixdigital.com/wp-content/uploads/2019/01/TwoSixDigital_logo_Stacked_RGB-300x142-300x142.jpg
2sixdigitaltwo6
2022-02-03 14:38:09
2022-02-03 14:38:42
On Our Radar | February 2022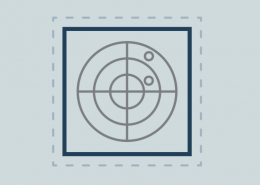 https://twosixdigital.com/wp-content/uploads/2022/01/Screen-Shot-2022-01-05-at-1.08.33-PM.png
568
756
2sixdigitaltwo6
https://twosixdigital.com/wp-content/uploads/2019/01/TwoSixDigital_logo_Stacked_RGB-300x142-300x142.jpg
2sixdigitaltwo6
2022-01-05 12:58:12
2022-01-05 13:11:52
On Our Radar | January 2022