Facebook | Instagram FAQ | Google Chat | & More
Each month, the TwoSix Digital team comes together to share what we're keeping a look out for month. This month, we're focusing on a new Instagram feature to ease users questions, a new form of communication between users and businesses on Google, and much more all on this month's On Our Radar.
Facebook's Best Video Practices
Facebook recently reinforced how important video is to your social media success.  One point in the recent post that is a great idea includes adding a 3-5 second trailer to your long-form videos that are published on the platform or on Instagram Reels.  It is something that already works well for many on YouTube and it applies to both Facebook and Instagram.
You can also leverage the insights on Creator Studio to see where your users drop off and use the retention curve to learn more about why users fall off and how to adjust future vides to help increase reach.
Ads that People Choose to Watch: Rewarded Ads
As more people are cooped up at home, more are turning to video games – which presents an opportunity. In exchange for gain perks or power-ups, like "extra lives", many games let users voluntarily opt-in to view ads. Unlike other ads, people actually choose to see them and the promotions often command undivided attention, since users are waiting to get back to their game.
Essentially, "a winning combination of high impression volume, high engagement" reaching casual gamers that are playing because they don't have anything else to do. An audience is ripe for winter outdoor recreation inspiration. Google and Facebook make it easy: all you need is video. You can even set up surveys or app ads (great for passports). We'd be happy to chat about the many options!
Instagram is testing a new feature for business accounts that would allow you to provide users with a set of frequently asked question bubbles within Instagram messenger that reveal answers when tapped by a user. This feature is already offered in Facebook messenger and is an effective tool for communicating important information with users as well as saving valuable time by not answering the same questions repeatedly.
While this new tool will help to streamline workflows and help to create greater consistency in communications in the future, it is an invaluable tool for all businesses, but especially those in the tourism industry, during the COVID-19 pandemic. The new feature can be used as a way to help keep users informed on current information, regulations, and restrictions in a given area without needing to make room for such information in traditional posts or ads. This is especially valuable on the Instagram platform where information is less easily shared within a business's profile description.
We've heard terms like the "inspiration economy" to help describe what DMOs do for their destinations. The goal has always been to serve as a vehicle to build awareness and inspire travel, preferably the coveted overnight stay. In today's changing world, inspiration doesn't seem like quite enough to close the deal. Due to the challenges we're facing with the current pandemic, economy, and increased competition, destinations need to be more useful than ever to stand out in the crowd and convert audiences towards visitation.
For years, TwoSix Digital has conducted research in the form of consumer surveys asking what it is that DMOs can do to help fulfill the needs of visitors. The overwhelming response: Deals, discounts, and packages. Yet when I work with clients, large and small, I rarely see these things offered in a meaningful way that would actually provide value to the consumer and help differentiate the destination from others. In 2021, I hope that DMOs will start to lead the way with valuable deals, discounts, and packages to finally have a strong conversion point to measure with absolute accuracy. Providing these opportunities can come in many forms.
It merely comes down to offering an opportunity to our partners and curating their offerings into valuable SEO-optimized pages on our website. The content is in demand and the deals, discounts, and packages are primed for high performance among searches relating to our destinations and experiences. It's time to move beyond the visitor guide download or email newsletter as our key conversion points. It's time to start giving our audiences what they have been asking for all along. Deals, discounts, and packages. This doesn't mean that we still can't inspire through our content. We absolutely must do that at some level. It simply means that we need to have a second step in the conversion process that reengages those who express interest in our destinations with compelling offers that seal the deal.
Google Adds New Business Messenger Feature
As businesses try to operate in the new-world of COVID amidst a pandemic – it's crucial to keep the lines of communication open, even in the darkest times. This is why Google now allows businesses and consumers to message one another directly on the search engine. Neat – huh? The new tool was designed with searchers in mind since you typically look to Google to find answers – what happens when you can't find them? That's where the new tool comes in hand. Users can now chat directly to verified businesses on Google Maps.
This is a huge step forward in the travel and tourism industry. With shutdowns and restrictions spread across the nation – it's hard for users to know what's open and what's not – especially out-of-town visitors. Be sure to utilize this tool going forward. If you're unsure of how to verify your business on Google, check out this blog.
With the ever-changing world of digital marketing, we are here to keep you informed of new digital trends and what we are keeping on our radar for December 2020. Have any questions? Contact us! We're here to help.
Make sure to subscribe to our newsletter to stay in the loop on all things TwoSix Digital.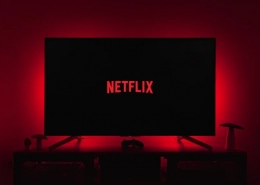 https://twosixdigital.com/wp-content/uploads/2022/08/Netflix.webp
580
869
2sixdigitaltwo6
https://twosixdigital.com/wp-content/uploads/2019/01/TwoSixDigital_logo_Stacked_RGB-300x142-300x142.jpg
2sixdigitaltwo6
2022-08-04 10:29:55
2022-08-04 10:31:31
On Our Radar Highlight - Netflix's Upcoming Partnership With Microsoft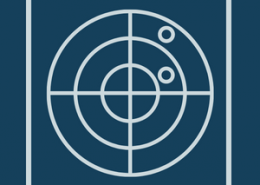 https://twosixdigital.com/wp-content/uploads/2022/05/Untitled-design.png
300
300
2sixdigitaltwo6
https://twosixdigital.com/wp-content/uploads/2019/01/TwoSixDigital_logo_Stacked_RGB-300x142-300x142.jpg
2sixdigitaltwo6
2022-07-18 14:43:14
2022-07-18 14:43:14
On Our Radar Highlight - TikTok: SHOW THEM HOW IT IS DONE!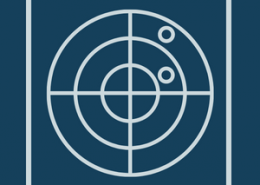 https://twosixdigital.com/wp-content/uploads/2022/05/Untitled-design.png
300
300
2sixdigitaltwo6
https://twosixdigital.com/wp-content/uploads/2019/01/TwoSixDigital_logo_Stacked_RGB-300x142-300x142.jpg
2sixdigitaltwo6
2022-07-14 14:30:51
2022-07-14 14:41:48
On Our Radar Highlight - Your Facebook Feed is About to Change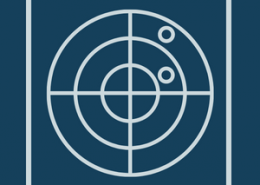 https://twosixdigital.com/wp-content/uploads/2022/05/Untitled-design.png
300
300
2sixdigitaltwo6
https://twosixdigital.com/wp-content/uploads/2019/01/TwoSixDigital_logo_Stacked_RGB-300x142-300x142.jpg
2sixdigitaltwo6
2022-07-05 09:27:58
2022-07-05 10:02:47
On Our Radar Highlight - Inflation & Tourism: Trends to Think About