POWER OF INFLUENCERS | TIKTOK TV | IG PRIORITIZING VIDEOS | FACEBOOK REACH | SNAPCHAT | META DELAYS MESSAGING INTEGRATION
As another year comes to a close, the TwoSix team is here to give you the last On Our Radar of 2021! This month, we discuss the power of influencers, TikTok taking on the big screen, why Facebook prioritizes some posts over others, and more! Keep reading to find out what we're keeping On Our Radar for December 2021.
With the rise in video content and the growth of influencer engagement, it is a must to include some influencer work in your 2022 budget.   49% of Gen Z adults and 50% of millennials follow at least one travel influencer on social media and video content is more important than ever to inspire users.  Learn more about how digital video and influencers are shaking up the travel industry!
TikTok is Heading to the Big Screen!
As if you needed another reason to start taking TikTok seriously, the massively popular (and time sucking) application is now getting ready to launch an app for your Connected TV. According to a report, TikTok will bring their content to the biggest screen in the home. Albeit no longer the first screen. Soon you'll be able to access your "For You" and "Following" feeds. Ultimately this means only one thing. TikTok will gain access and exposure to more audiences. Now active users can loop our friends and family into the TikTok experience! Making TikTok a big screen experience makes sense. With such long average session durations approaching 50 mins, TikTok is an attractive network to build a foundation on. Added exposure is just the beginning. Once you add TikTok ads into the mix to reach users through their Connected TVs there will be nowhere to hide from this platform's addictive content. I'll definitely be checking my app store for the TIkTok app and watching for some of the exciting opportunities that await in reaching a new audience.
Have you secured your TikTok account for you destination yet? You might want to get on that.
Instagram Seeks to Attract Younger Users by Prioritizing Video in Main Feed
Instagram has announced that it will begin integrating Stories, Reels, and other video content into user's main feed, changing the overall feel and experience of the platform.
This is huge news for anyone that use the platform to engage with their audience base, but especially those who have hesitated to begin utilizing video. With so many different types of video content now being added to the feed, it can be assumed that normal photo posts will be much less likely to appear in user feeds, being deprioritized in favor of new placements like reels, stories, etc.
This is extremely important for CVBs (or anyone) who has not prioritized video in the past, but relies on the platform to connect with users. Having a strong video library to pull from will ensure that your content is still seen by your followers as these changes are rolled out.
Why Certain Facebook Posts Reach More People
If you're in Facebook's Creator Studio a lot, you might've noticed Distribution Scores. These are incredible insights, giving us a peak behind the curtain of Facebook's algorithms. Each post on your Page is given a performance score based on key metrics.
The higher the score, the more your posts will appear organically in users' feeds!
For photo, text and link posts, these key metrics are primarily engagement: Reactions, Comments, Shares, Content Clicks, and Impressions. Essentially, the more engagement, the better your score, and the more people will see your posts.
For video posts, the story is very similar, except it's more based on how long users are watching. The key metrics are Average Minutes Watched (think retention), the number of 1 Minute Views, and then Reactions, Comments, and Shares.
Bottom line? This isn't surprising. Facebook wants engaging content. But now we can see exactly how much each metric is affecting our posts. So go ahead, check it out your scores and – if you haven't already – start to focus on engagement!
Snapchat Adds New 'Food Scan' Capacity to Provide Recipe Matches for Food Items
Just in time for the holiday's, Snapchat has added the Food Scan feature in partnership with Allrecipes. Snapchat users are now able to get recipe recommendations by scanning in the ingredients they have on hand. Not only could this help you figure out what's for dinner on a nightly basis, but it could also help you repurpose all those holiday leftovers. Users may be able to change up their meal routine, learn more about nutrition or gain a new love for cooking. Snapchat has been leaning into the scan function with product recommendations from images and the ability to find out more about things such as dog breeds, plants, music and wine. Usage of the scan feature is on the rise and with these new additions it only makes sense that it will continue on that trajectory especially with the shift towards more augmented reality features. Maybe with the help of Snapchat I can finally decide what I want for dinner, now if only there was an app that could prepare it for me.
"

Meta

"

Delays Messaging Integration
Like everyone else in the digital marketing world, I roll my eyes every time I see the word "Meta."
However, a major development took place this past month – Facebook, aka Meta, delayed the integration of their three messaging platforms – FB messenger, IG, and WhatsApp. As this has been in the works since 2019, it's very interesting for me that they would delay it. As always, safety is consistently discussed and 'made top priority' regarding the platform. Before the holiday, vegan beauty brand Lush announced they will be deactivating their Facebook-owned apps in order to take a stand against user privacy.
I'm very interested in seeing what will happen going forward – will Facebook completely turn to 'META' and finally integrate all platform messaging features?
Stay turned – but in the meantime, follow us on IG, FB, and Twitter!
With the ever-changing digital marketing world, we are here to keep you informed of new digital trends and what we are keeping on our radar for December 2021. Have any questions? Contact us! We're here to help.
Make sure to subscribe to our newsletter to stay in the loop on all things TwoSix Digital.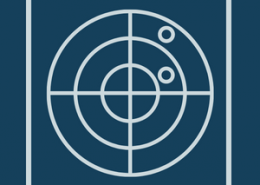 https://twosixdigital.com/wp-content/uploads/2022/05/Untitled-design.png
300
300
2sixdigitaltwo6
https://twosixdigital.com/wp-content/uploads/2019/01/TwoSixDigital_logo_Stacked_RGB-300x142-300x142.jpg
2sixdigitaltwo6
2022-07-05 09:27:58
2022-07-05 10:02:47
On Our Radar Highlight - Inflation & Tourism: Trends to Think About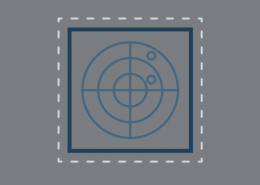 https://twosixdigital.com/wp-content/uploads/2022/04/Screen-Shot-2022-04-13-at-9.22.42-AM.png
645
839
2sixdigitaltwo6
https://twosixdigital.com/wp-content/uploads/2019/01/TwoSixDigital_logo_Stacked_RGB-300x142-300x142.jpg
2sixdigitaltwo6
2022-04-07 11:22:43
2022-04-13 09:23:24
On Our Radar | April 2022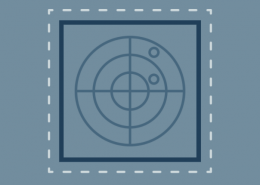 https://twosixdigital.com/wp-content/uploads/2022/02/Screen-Shot-2022-02-28-at-4.00.16-PM-1.png
449
604
2sixdigitaltwo6
https://twosixdigital.com/wp-content/uploads/2019/01/TwoSixDigital_logo_Stacked_RGB-300x142-300x142.jpg
2sixdigitaltwo6
2022-02-28 13:56:39
2022-02-28 16:00:56
On Our Radar | March 2022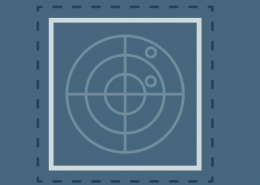 https://twosixdigital.com/wp-content/uploads/2022/02/Screen-Shot-2022-02-03-at-2.01.35-PM.png
464
538
2sixdigitaltwo6
https://twosixdigital.com/wp-content/uploads/2019/01/TwoSixDigital_logo_Stacked_RGB-300x142-300x142.jpg
2sixdigitaltwo6
2022-02-03 14:38:09
2022-02-03 14:38:42
On Our Radar | February 2022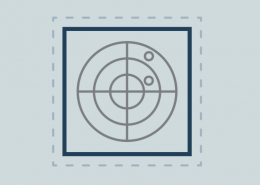 https://twosixdigital.com/wp-content/uploads/2022/01/Screen-Shot-2022-01-05-at-1.08.33-PM.png
568
756
2sixdigitaltwo6
https://twosixdigital.com/wp-content/uploads/2019/01/TwoSixDigital_logo_Stacked_RGB-300x142-300x142.jpg
2sixdigitaltwo6
2022-01-05 12:58:12
2022-01-05 13:11:52
On Our Radar | January 2022