AD RETARGETING Z| GOOGLES NEW ALTERNATE TO COOKIES | TIKTOK ADS | FB REMOVING PROFILE VIDEOS| PINTEREST AR FURNITURE TOOLS | IG POLL UPDATES
To combat the world of ever-changing digital marketing –  the TwoSix team is here to give you what's On Our Radar for the month. This month, we discuss googles alternative to cookies, TikTok ads strategy, Facebook updates, and more! Keep reading to find out what we're keeping On Our Radar for February 2022.
Ad retargeting comes in many forms, but an interesting approach comes from LiveIntent – a programmatic ad solution that places your messaging dynamically in a targeted email to consumers.   The messaging appears in emails that consumers have opted-in for and appears in their inboxes.   It's another great way to deliver your message to those how have expressed interest in your product on a different platform!  Read more here about how it works – and check out the case study from La Quinta Hotels that boosted brand awareness
Google's New Alternate to Cookies:
"

Topics API

"
While preparing for a "cookie-less" world, but still wanting to receive ad revenue, Google has released two different models for advertising in the last year. Previously, "FLoC" was announced in early 2021. It was insanely complicated concoction that employed machine learning to group users into "cohorts", rather than targeting users on an individual level. The implementation would be so complex that most commentators didn't see it happening. Google's latest release seems to prove them right.
At the end of January 2022, Google announced "Topics API". It's essentially an interpretation of "contextual marketing" and offers very little in the way of innovation. Under this model, your browser will determine a few of your top interests for the past week based on your browsing history. These are only stored locally and deleted after 3 weeks. When your surf the web, "Topics" will choose 1 topic from the past 3 weeks to share with whatever website you're on so the site can display an ad related to the chosen topic.
If you're thinking that an ad based on 1 random topic you've looked at in the last 3 weeks wouldn't show you the best ad, you're not alone. Google seems to have pivoted from the extremely convoluted to the inordinately simplistic in a year. Let's hope they find a sweet spot before Chrome goes "cookie-less" in 2023.
Are TikTok Ads in Your Strategy?
As we finish up our destination marketing strategies for our clients we're seeing a pretty common addition to the mix in 2022. In 2021 many DMOs started to get established on TikTok. Now they are seeking ways to grow their accounts. Enter TikTok Ads. Apparently advertising on TikTok is catching on because TikTok just launched a free "TikTok Tactics" course that helps users get the most out of their advertising options. If you're seeking to broaden out your digital marketing strategy it's definitely worth a look and some consideration. You can get some guidance on targeting options, bidding strategies, and creative help. It's a quite versatile advertising network with many of the same tools and options that we've been using for years on Facebook. There is no doubt that TikTok is here to stay. If you're just starting out or want to give your account a boost you should be considering adding TikTok Ads to your marketing mix in 2022. If you need some help don't hesitate to reach out to us. We've been running TikTok Ads for the last couple of years and definitely have some best practices of our own.
Facebook Removing Profile Videos
For the last year or so, digital content has been increasingly moving towards video. With the introduction of stories and short-form video posts on nearly every social media platform, many businesses and CVBs have begun putting more effort and resources into video content than ever before. So when Facebook announced that it was removing a video feature from the platform, this came as a surprise.
People never really took to changing their profile photo to a 7-second video clip, so Facebook made the decision to remove the feature, as the resources necessary to keep it outweighed user interest. With the rest of the internet seemingly moving towards video-exclusive content, it's important to ask ourselves which of these changes are most likely to stand the test of time.
As businesses and CVBs look into allocating more resources towards integrating video content into their overall strategy, it is important to continually ask "Does this add enough value to justify the work?".
Pinterest Adds AR Furniture Placement Tools
As an indecisive furniture shopper who constantly second guesses whether or not a piece of furniture will look good in my home, I am very excited for this new Pinterest feature. Pinterest is now unveiling the ability to virtually place furniture in user's homes in a move to further expand their AR shopping features. The lens technology is able to establish details and dimensions of the object to give an accurate depiction of how it will look in your home. Pinterest also offers virtual try-on-tools for make-up but with 90% of users coming to the platform for home décor inspiration this is a big move in the right direction for the platform. While AR shopping still may feel like a new thing and it is in the sense that it is constantly evolving and improving, 100 million consumers are now regularly shopping with AR and more than half say they use the technology to finalize their purchase decisions. IKEA launched and heavily promoted their AR Shopping technology back in 2017 although it wasn't as accurate as today is still provided an idea of what the room would look like with a new addition. With Pinterest however, measurements should be more accurate, and users will be able to browse a larger selection of furniture through the app. I'm excited to see how this takes off for the platform and will check it out for myself since I'm in the market for a chair and don't want to have to walk around a showroom floor with a photo of my living room to see what will be the right fit.
Instagram Increases Response Options in Stories
Instagram has quietly updated a favorite sticker within the app. The Poll sticker within Instagram stories has been changed to now allow for FOUR response options.
Why does this matter to social media managers? Well, this is going to be a great way to generate more engagement within their stories. The one-tap response that users are used to that only allows for two options is going to change drastically for consumers. Not only can users now add more options but you can now change the colors and look of the poll!
Learn all about the new updates at the button below.
With the ever-changing digital marketing world, we are here to keep you informed of new digital trends and what we are keeping on our radar for February 2022. Have any questions? Contact us! We're here to help.
Make sure to subscribe to our newsletter to stay in the loop on all things TwoSix Digital.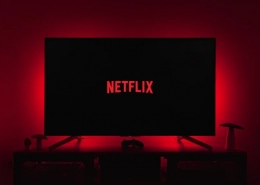 https://twosixdigital.com/wp-content/uploads/2022/08/Netflix.webp
580
869
2sixdigitaltwo6
https://twosixdigital.com/wp-content/uploads/2019/01/TwoSixDigital_logo_Stacked_RGB-300x142-300x142.jpg
2sixdigitaltwo6
2022-08-04 10:29:55
2022-08-04 10:31:31
On Our Radar Highlight - Netflix's Upcoming Partnership With Microsoft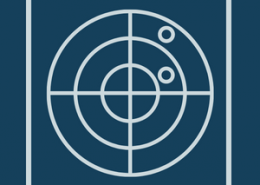 https://twosixdigital.com/wp-content/uploads/2022/05/Untitled-design.png
300
300
2sixdigitaltwo6
https://twosixdigital.com/wp-content/uploads/2019/01/TwoSixDigital_logo_Stacked_RGB-300x142-300x142.jpg
2sixdigitaltwo6
2022-07-18 14:43:14
2022-07-18 14:43:14
On Our Radar Highlight - TikTok: SHOW THEM HOW IT IS DONE!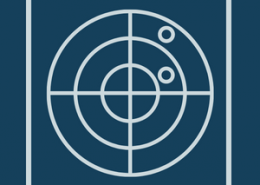 https://twosixdigital.com/wp-content/uploads/2022/05/Untitled-design.png
300
300
2sixdigitaltwo6
https://twosixdigital.com/wp-content/uploads/2019/01/TwoSixDigital_logo_Stacked_RGB-300x142-300x142.jpg
2sixdigitaltwo6
2022-07-14 14:30:51
2022-07-14 14:41:48
On Our Radar Highlight - Your Facebook Feed is About to Change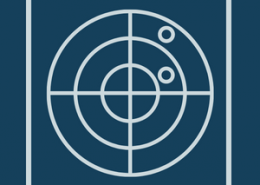 https://twosixdigital.com/wp-content/uploads/2022/05/Untitled-design.png
300
300
2sixdigitaltwo6
https://twosixdigital.com/wp-content/uploads/2019/01/TwoSixDigital_logo_Stacked_RGB-300x142-300x142.jpg
2sixdigitaltwo6
2022-07-05 09:27:58
2022-07-05 10:02:47
On Our Radar Highlight - Inflation & Tourism: Trends to Think About