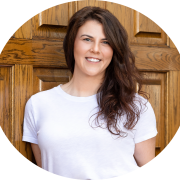 In its continued efforts to preserve ad services with the rollout of iOS 14 and new, more stringent privacy rules/guidelines, Meta has announced that it will begin unrolling a new type of custom audience which it is calling Advantage Custom Audiences.
These new audiences would "expand the depth" of the current Lookalike matching capabilities. This would, Meta hopes, restore the quality of lookalike audiences back to the same levels seen before the rollout of iOS14. This is important because the new privacy changes are preventing many iPhone users – the most popular device in the world – from being tracked by the Facebook pixel.
It's not clear how these new types of audiences would perform. Meta has recently begun rolling out a Lookalike Expansion feature, which from our own experiences here at TwoSix still needs some work before it becomes a viable campaign option. However, it is undeniably good news for all advertisers that Meta is actively working to roll our new, innovative solutions that will help businesses navigate this new age of privacy.