GOOGLE VS TIK-TOK | NEW IOS 14 | LINKEDIN SERVICES 
The new year is here and with it brings new opportunities and optimism. Make 2021 the year to focus on your digital marketing and enhance your strategies and skills. Each month, the TwoSix Digital team comes together to discuss what we're keeping on our radar for the month. This month we discuss Google's take on video shorts, the effects of the new iOS, and more all On Our Radar for January 2021.
Google's Take on Video Shorts
Those short-form videos from apps like TikTok and Instagram could be more sustainable than we originally thought, thanks to a new twist from Google.   The search engine giant is testing a feature that will return these videos on SERPs in a dedicated carousel format.  At this point, it's only a test, but it creates a few reminders to those creating short term video.  Remember to use hashtags and include descriptions as you create videos to build future sustainability for your content.
How iOS 14 Changes Will Affect Your Facebook Ads
To be tracked, or not to be tracked? That is the question. Later this year, Apple is rolling out their AppTrackingTransparency framework. After updating their devices, all users will receive a prompt on each app they open, forcing them to decide to "Allow Tracking" or to "Ask App Not to Track". Users will be able to see exactly what data each app is monitoring, and the framework may also limit tracking via website pixels.
Facebook is particularly worried about Apple's changes. In their statement, the company writes, "businesses that advertise mobile apps, as well as those that optimize, target, and report on web conversion events from any of our business tools will be affected." Essentially, this will primarily affect their "Audience Network" (ads on mobile applications) and iOS app installation campaigns. However, they warn that promotions using website events like purchases and landing page views are also likely to be affected. Facebook recommends beginning to shift to 1 single website pixel per domain and only using 8 website conversion events.
Now that you know what will be affected, the questions become why, and how does this affect you? The two are inextricably linked. Many users are likely to opt-out when the prompt appears, so the pool of people that can be tracked reliable shrinks. Remember, although you might not actively promote on mobile apps, they still provide valuable data regarding user habits, interests, and activities to the advertising platforms like Facebook.
So, it affects you because, on the reporting side, conversion events such as purchases, landing page views, leads, etc., will decrease. That doesn't mean they're not happening – just that they can't be credited to campaigns due to this privacy policy. Custom, retargeting, and lookalike audiences will likely be influenced. You'll have to decide what 8 things on your website are the most important to track. It's important to recalibrate, so if you have questions, please reach out to us.
LinkedIn's New 'Service' Tabs
As a company, LinkedIn is often the most underutilized social media platform. There are countless reasons for companies to utilize the platform. Users use it as a 'walking-resume' of sorts — a dating profile for their professional career. However, as a company, what is the perk of having a top not profile?
Now, LinkedIn is letting companies list their services on their company profile. Not only are you able to list your services, but LinkedIn also allows you to add in related media, a CTA, and a place to highlight your customers. As a travel destination, this may not mean much for you – however, it might be a gold mine for your business partners. However, as a travel organization, what you can do is highlight your travel services, packages, and deals.
Lead Generation Will Be More Important in 2021 Than Ever Before
In anticipation of the rollout of IOS 14, it will become increasingly difficult to build and maintain strong audiences from web data among iPhone users – the largest collective digital ad audience in America. While the details of what this will look like and what the exact impacts will be are not clear yet, Facebook has released new tips and guidelines for lead generation posts and ad campaigns on the platform in preparation for these changes.
Email and customer lists have always been a valuable targeting tool on the platform. In 2021, they may become THE most valuable targeting tool. Continuously building and adding to these datasets will be especially important for the tourism industry. Changing seasons bring changing audiences. Someone who is eager to learn more about skiing may not be interested in golf content come springtime. Having robust, up to date, categorized email data sets will be one of the most important elements of a successful ad campaign in 2021.
Facebook's recommendation for a successful lead campaign has not changed much with the rollout of IOS 14. Being clear in communicating what is being given in return for the lead, offering something of value in exchange (visitor guide, coupon, etc.), having a strong landing page, and organizing leads by value. At TwoSix, we always aim to include these elements in all lead generation campaigns.
With the ever-changing world of digital marketing, we are here to keep you informed of new digital trends and what we are keeping on our radar for January 2021. Have any questions? Contact us! We're here to help.
Make sure to subscribe to our newsletter to stay in the loop on all things TwoSix Digital.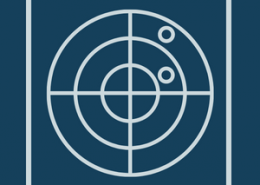 https://twosixdigital.com/wp-content/uploads/2022/05/Untitled-design.png
300
300
2sixdigitaltwo6
https://twosixdigital.com/wp-content/uploads/2019/01/TwoSixDigital_logo_Stacked_RGB-300x142-300x142.jpg
2sixdigitaltwo6
2022-07-05 09:27:58
2022-07-05 10:02:47
On Our Radar Highlight - Inflation & Tourism: Trends to Think About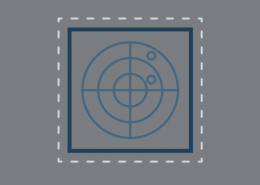 https://twosixdigital.com/wp-content/uploads/2022/04/Screen-Shot-2022-04-13-at-9.22.42-AM.png
645
839
2sixdigitaltwo6
https://twosixdigital.com/wp-content/uploads/2019/01/TwoSixDigital_logo_Stacked_RGB-300x142-300x142.jpg
2sixdigitaltwo6
2022-04-07 11:22:43
2022-04-13 09:23:24
On Our Radar | April 2022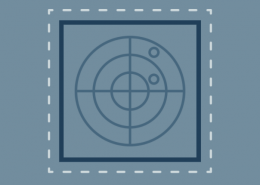 https://twosixdigital.com/wp-content/uploads/2022/02/Screen-Shot-2022-02-28-at-4.00.16-PM-1.png
449
604
2sixdigitaltwo6
https://twosixdigital.com/wp-content/uploads/2019/01/TwoSixDigital_logo_Stacked_RGB-300x142-300x142.jpg
2sixdigitaltwo6
2022-02-28 13:56:39
2022-02-28 16:00:56
On Our Radar | March 2022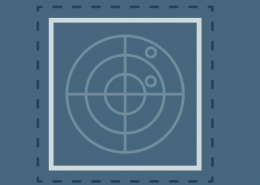 https://twosixdigital.com/wp-content/uploads/2022/02/Screen-Shot-2022-02-03-at-2.01.35-PM.png
464
538
2sixdigitaltwo6
https://twosixdigital.com/wp-content/uploads/2019/01/TwoSixDigital_logo_Stacked_RGB-300x142-300x142.jpg
2sixdigitaltwo6
2022-02-03 14:38:09
2022-02-03 14:38:42
On Our Radar | February 2022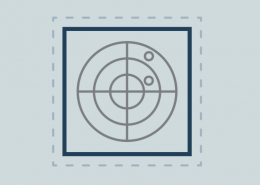 https://twosixdigital.com/wp-content/uploads/2022/01/Screen-Shot-2022-01-05-at-1.08.33-PM.png
568
756
2sixdigitaltwo6
https://twosixdigital.com/wp-content/uploads/2019/01/TwoSixDigital_logo_Stacked_RGB-300x142-300x142.jpg
2sixdigitaltwo6
2022-01-05 12:58:12
2022-01-05 13:11:52
On Our Radar | January 2022