MARRIOTT'S TRAVEL MEDIA NETWORK | UTILIZING SHORTS | SNAPCHAT'S SHARED STORIES | FACEBOOK COMMENTS | NEW INSTAGRAM REEL FEATURES
To combat the world of ever-changing digital marketing –  the TwoSix team is here to give you what's On Our Radar for the month. This month, we discuss Snapchat's shared stories, Marriott's new travel media network, new Instagram reel features and more! Keep reading to find out what we're keeping On Our Radar for June 2022.
Marriott Introduces Travel Media Network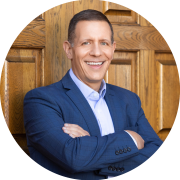 In mid-May, Marriott International announced the launch of the Marriott Media Network. According to the hotel chain it is "an omnichannel cross-platform advertising solution for brand advertisers, enabling curated content experiences and offerings to guests throughout their travel journey."
The program will be supported by Yahoo technology and advertisers will initially have access to travelers in the U.S. and Canada, ultimately expanding to travelers globally, including all the more than 164 million members in Marriott Bonvoy – the company's rewards travel program.
The network is expected to feature premium inventory spanning its owned channels including display, mobile, video, email and digital out-of-home (in-room television and digital screens) when fully deployed.
This is a great future opportunity for destinations to highlight their activities and amenities to "known" travelers that have reservations in the destination or to help build their brand product to an audience of known seasoned travelers.  And, I am sure this isn't going to be the only network to do this in the near future, which will create plenty of new promotional opportunities!
It's Never Been Easier to Jumpstart Your CVBs YouTube Channel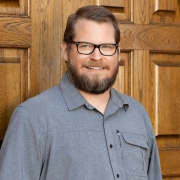 Tourism and YouTube should go together like peanut butter and jelly but unfortunately, there is a real shortage of tourism channels putting their best foot forward. Now is the time to change that as we're seeing some great traction with organically placed content using things like Shorts and Posts. Maybe instead of adding another channel to your mix you start to utilize a channel you've had for years and ignored completely. The great thing is that you don't necessarily need long-form content anymore due to the rise of TikTok, Reels, and the ever-decreasing attention span of users. Short and sweet, 60-second Shorts are a no-brainer. Plus, unlike Reels and TikTok, options for design are limited. Shorts can be created and uploaded in minutes, unlike the other channels that can occupy copious amounts of time to do well. Shorts, at least at this time, are simple, clean, and optimized for long-term discovery through search. YouTube is also making engagement more of a priority on the platform which is great for audiences. Before you throw another weight on your back with another channel to manage, maybe it's time to focus a bit more on the world's second-largest search engine and its many new features.
Snapchat's Shared Stories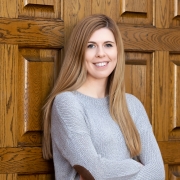 More collaborative content coming your way! Snapchat has launched a shared stories option in which users can invite others to contribute to their story. This follows in the footsteps of TikTok's duet feature in which users can contribute to others videos, which if you've scrolled through TikTok you've surely seen. Although in regular snapchat fashion these shared stories still delete after 24 hours. With this addition, Snapchat hopes to become more collaborative in nature and bring people together. For businesses and brands this new feature could help simplify influencer collaboration and help increase engagement among followers. TikTok continues to lead the way and transform how we use all of our social media platforms. All these new additions continue to bring about new opportunities for content creators and advertisers alike.
The more Facebook comments you get on ads, the better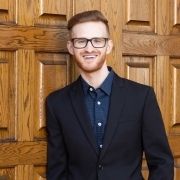 At TwoSix Digital, we've been asking ourselves for a long time why very similar clients can perform very differently when it comes to ads. Of course, a lot of it is down to audience building over years, proper targeting, and creative. But we're also seeing that the more comments an ad gets — whether it be positive or negative — the lower the Cost per Click (link), in general.

We already know that Facebook prioritizes organic posts that drive conversations, so why not ads as well? The next time you create or approve an ad, forget brand voice for a second. Instead, ask yourself if you would comment on the post if you saw it in your own newsfeed.
Meta Adding New, Interactive Features to Instagram Reels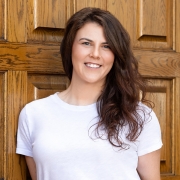 When Instagram Reels was first released Reels in the summer of 2021, it was obvious to most users that the new feature was a direct challenge to TikToks soaring popularity. Competition between the two platforms has been fierce. The video-format and user interfaces of both platforms were very similar, although they differed when it came to actual video creation.
Reels utilized (mostly) the same video creation tools already on the platform in the form of Stories, while TikTok revolutionized the space with filters, music, voice over, and more. This resulted in many creators repurposing their TikTok content on Instagram, which in turn lead to the platform revamping its algorithm to deprioritize any content with watermarks from other ad platforms.
Meta seems to be changing course now, seeking to differentiate Reels from TikTok rather than directly competing by introducing new features that are not available on other platforms – most exciting of these is the ability to add the interactive stickers from Stories to Reels (e.g., polls, multiple choice questions, emoji-sliders, etc.). This creates a whole world of opportunity for all kinds of creators – including CVBs. Using permanent video content (as opposed to disappearing stories) to generate direct feedback from audiences can help creators gauge audience sentiment in different ways, bringing engagement out of the comment section (Social Media Managers everywhere, rejoice!).
With the ever-changing digital marketing world, we are here to keep you informed of new digital trends and what we are keeping on our radar for June 2022. Have any questions? Contact us! We're here to help.
Make sure to subscribe to our newsletter to stay in the loop on all things TwoSix Digital.