Cookies | Captions | Communities | Consumer's Welcome Mat | Creator Studio
The field of digital marketing is constantly changing and, at times, it's hard to keep up! Platforms are updating, audiences are changing, and strategies are being revised in the industry all of the time. We're here to keep you in the loop on what's trending and what we think will be important to keep in mind in the coming months. Here's what's On Our Radar for March 2020.

This is definitely something to be watching and preparing for.
A focus on obtaining first party data from visitors and consumers is going to be key during the next couple of years. Once the cookies are phased out new strategies for ensuring continued targeting success are going to needed. Acquiring first party now will do wonders for future strategies.
Closed Captions: They Really, Really Matter
The Rise of Social Media Communities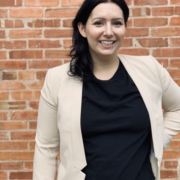 While this is not something new, it is definitely something that is becoming more popular now than ever before. Social media communities are basically social groups that are created by brands to provide a networking platform for their customers. These are usually private groups that like-minded people can join to talk about their shared interests. Facebook Groups are a brilliant example of such social communities. Many brands utilize such groups to bring all of their existing and prospective customers together and engage with them in a meaningful way. Group members can discuss various topics, share their experiences, and seek solutions to their challenges. Brands can also utilize their social media communities to launch new products, seek customer feedback, and gain valuable customer insights
The Consumer's Welcome Mat

The importance of landing pages continues to grow as digital spends increases.  Organizations rely on creative and targeting to inspire the best possible consumer through digital advertising.  Following the click,  the landing page is the consumer's welcome mat to your organization.  Each landing page needs to carry over the brand and messaging from the ad creative and then introduce the consumer to your targeted content, images and calls to action that will help accomplish your business and campaign goals.
The New Creator Studio App

The addition of Facebook's Creator Studio last September was groundbreaking as it is, and the addition of this new app is even better. I think, in general, making it even more accessible for creators to stay up-to-date on their content metrics and engagement is integral to keeping things moving forward in the digital space. Especially if brands are trying to become more approachable and easy to engage with, this is a great step in getting them in that direction. I think this is a must-download for community managers & content creators alike!
To stay up-to-date on the latest tourism and digital marketing trends, be sure to follow us on Facebook, Instagram, and Twitter. To learn even more actionable digital marketing strategies, join us at the TwoSix Summit in Detroit, MI June 3-5, 2020.