LINKEDIN COMPANY TABS | TRAVEL INSIGHTS | RETURN OF MEETINGS | FACEBOOK COMPETES | TWITTER ACQUIRES REVUE
As the world of digital media is continually morphing to new trends and updates, it can be difficult to keep up. This is why the TwoSix Digital team comes together to discuss what we're keeping On Our Radar for March 2021. This month, learn about new LinkedIn features, travel insights, the return of meetings, and more!
My Company Tab – which was just added to LinkedIn company pages, is a perfect resource for your community manager to develop content that your sales, marketing, and communication team can use to share with their networks and colleagues on LinkedIn.
We've been working with hotel, resort, and destination marketing group sales teams for a while with content-sharing strategies.  Most representatives on these teams were eager to promote their product on the network but struggled at times with the posting development process.  This new tab will allow a team lead or community manager the opportunity to develop a post, and the members of the sales and marketing teams can easily share it with their networks.  This is a great tool for future B2B promotion and group sales activities on the platform.  Be sure to make it part of your sales team's future content development strategies!
Taking Advantage of the Positivity
Searches for "Travel to" have grown globally over 100% YOY, according to Google, from Nov 24, 2020 – Jan 22, 2021, vs Nov 24, 2019 – Jan 22, 2020. Searches for "hotel booking app" have grown by 100% YOY as well, with "resorts near me" coming in at 80% YOY. With so many people being used to doing everything themselves while they've been stuck at home, from cooking to cleaning, resorts are very enticing because they'll handle all that for the visitor.
So, take advantage of it! Build content around your resorts or all-inclusive experiences. Highlight the top reasons to pick your destination. Another great stat – searches for "romantic
getaways in" have grown 60% YOY. It's not all about just writing content, of course – if users are searching for it that much, it's top-of-mind. Promote accordingly! Throw some dollars behind it. Crucially, be sure to work in some conversion points, like visitor guides and buttons for lodging searches, so you can show off your hard work to your members and partners.
The Return of Meetings
&

Sports Events
The last year has been a challenging one for meetings, groups, and sports events. As we crawl our way out of this pandemic it's clear that revitalizing this portion of the industry is going to be key to recovery. We're seeing some great opportunities for DMOs and their staff on LinkedIn to finally innovate and modernize their approach to marketing group events. Having a robust digital strategy to promote these opportunities should be high on the To-Do list for 2021. LinkedIn has recently added some new tools that will allow company pages and individual accounts to work together to help give a boost to destination awareness in this sector. We've always stressed the importance of this network when it comes to marketing our venues and meeting facilities and it looks like LinkedIn is seeing some significant opportunities too. It may be time to dust off that neglected company page!
LinkedIn company pages offer a unique opportunity for your destination to promote relevant content to a select group of planners while providing your sales team to get in front of their connections with some sharable content to boost their personal presence on this professional network. It'd be a good idea to develop a content plan dedicated to LinkedIn for group events and then rally the sales team to help amplify your organization's efforts. Check out this article to get up-to-date on the latest additions to our content marketing efforts on what could be a very influential network for meetings, groups, and sports events. If you can get rolling you'll be positioning yourself ahead of the curve as many organizations are not putting in the effort on this highly undervalued network.
Our love for Twitter as digital marketers is a love-hate relationship. Now, Twitter is making creating newsletters and generating new subscribers as 'easy as tweeting' – with newly acquired Revue. However, this new acquisition may not be the email marketing tool you'd expect. With Revue, you can now post curated articles, podcasts, and video content from different sources in one Tweet.
The feature can be accessed and set up directly through your Twitter app. Learn about Revue's features, how to set up your account, and enhance your Twitter at the link below.
Facebook is Looking in to a New Audio Feature to Compete with Clubhouse and Twitter's
"

Spaces

"
Facebook is notorious for copying its competitors (collections/Pinterest, live/Twitch). After Twitter launched its own version of the popular Clubhouse app called "Spaces" earlier this month, it was only a matter of time before Facebook followed. New reports indicate that Facebook is currently developing a new feature to compete, though an official announcement has not been made yet.
These new audio-only, private groups are growing quickly in popularity and size. This new way to connect on social media will likely evolve a lot in the next year as it spreads to more and more platforms. It will be interesting to see how this is integrated into Facebook pages and what roll it will play for business in the future.
With the ever-changing digital marketing world, we are here to keep you informed of new digital trends and what we are keeping on our radar for March 2021. Have any questions? Contact us! We're here to help.
Make sure to subscribe to our newsletter to stay in the loop on all things TwoSix Digital.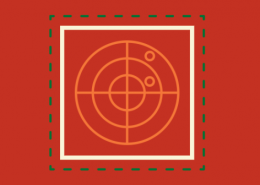 https://twosixdigital.com/wp-content/uploads/2021/12/Screen-Shot-2021-12-02-at-12.20.18-PM.png
336
529
2sixdigitaltwo6
https://twosixdigital.com/wp-content/uploads/2019/01/TwoSixDigital_logo_Stacked_RGB-300x142-300x142.jpg
2sixdigitaltwo6
2021-12-02 13:28:27
2021-12-02 13:31:29
On Our Radar | December 2021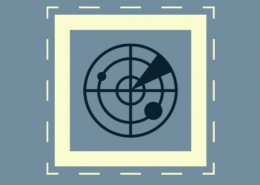 https://twosixdigital.com/wp-content/uploads/2021/06/Screen-Shot-2021-06-30-at-3.22.30-PM.png
516
638
2sixdigitaltwo6
https://twosixdigital.com/wp-content/uploads/2019/01/TwoSixDigital_logo_Stacked_RGB-300x142-300x142.jpg
2sixdigitaltwo6
2021-07-01 01:17:17
2021-10-05 11:58:56
On Our Radar | July 2021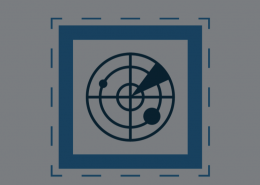 https://twosixdigital.com/wp-content/uploads/2021/06/Screen-Shot-2021-06-02-at-9.33.37-AM.png
580
938
2sixdigitaltwo6
https://twosixdigital.com/wp-content/uploads/2019/01/TwoSixDigital_logo_Stacked_RGB-300x142-300x142.jpg
2sixdigitaltwo6
2021-06-03 09:53:42
2021-06-04 10:34:42
On Our Radar | June 2021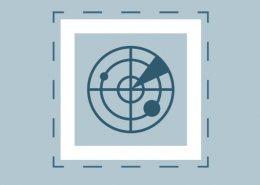 https://twosixdigital.com/wp-content/uploads/2021/05/OOR-thumb-1.png
488
787
2sixdigitaltwo6
https://twosixdigital.com/wp-content/uploads/2019/01/TwoSixDigital_logo_Stacked_RGB-300x142-300x142.jpg
2sixdigitaltwo6
2021-05-05 14:17:03
2021-06-03 09:33:48
On Our Radar | May 2021