TIKTOK UPDATES | LINKEDIN NEW FEATURES | NEW AD PREFERENCES |IOS 14.5 UPDATES
As the world of digital media is continually morphing to new trends and updates, it can be difficult to keep up. This is why the TwoSix Digital team comes together to discuss what we're keeping On Our Radar for May 2021. This month, we discuss the iOS 14.5 update, new TikTok Launches, Linkedin Updates, and more!
If you are currently working the TikTok network, one of their new tools may be just what you need to help build better audiences for all of your other networks.
Because most TikTok users only engage in the viewing of the videos and don't take additional action like web clicks, heavy TikTok content generators become victims of the "view and run", previously known in the web world as a "hit and run".   But a modest investment in their new lead generation ads can help you learn more about your current core audience along with building your email database.  This can also be leveraged into other ad networks like Facebook to build custom and lookalike audiences in future ad campaigns.
LinkedIn Company Pages Get New Features For Employee Advocacy
We've been doing a lot more with LinkedIn lately to help support the recovery of the meetings and events industry after the hit it took in 2020. Many DMOs have started to create real content strategies for LinkedIn. They're creating content that speaks directly to meeting planners and even conducting paid campaigns. This is all great but what we've really noticed is that organic reach is actually still alive and well on LinkedIn. What has really been moving the needle the most on LinkedIn is when the organization's employees start to amplify the Company Page's content through shares. It's actually quite remarkable. When an employee shares a company post, the distribution of that content goes from B2B to P2P.
We all know how human, one-on-one connections do most of the heavy lifting when it comes to booking new business in this industry, so this extra effort of leveraging an organization's content to enhance the personal brand of employees is huge (and simple)! LinkedIn has taken notice of this too! They've added new "Employee Advocacy" tools to help inform your organization's employees about new content that they can share on their personal feeds to reach their connections with your brand's messaging. Brilliant. I feel like this is a much-needed tool to keep LinkedIn efforts top-of-mind for all of us.
TikTok to Launch New Lead Gen Ad Format
TikTok is expanding its current advertising options to include lead generation forms – and it's going to be huge. As the newest player in the game, TikTok has been slowly growing its in-app advertising over the last year to include mid-scroll placement and more personalized targeting. Still, this new ad format is one of the biggest new additions to date.
TikTok is unique among social apps for many reasons, but maybe the most important differentiator is time-on-app. TikTok users do not like to leave the app once entered and typically stick around for close to an hour. This is great for brand awareness but can make it challenging to drive meaningful web traffic.
With the new in-app lead form, users can sign-up for newsletters, events, etc., without leaving the app – allowing them to reenter their scroll once completed seamlessly.
With new data privacy measures rolling out, lead generation is a great way to build a database for relevant, interested audiences for future targeting. This new option from TikTok will help advertisers to build data sets specific to the app and ensure they're reaching who they need to, where they need to.
Facebooks Ads: What's Actually Happened With iOS 14 (So Far)
There's been a ton of hype over the changes to Apple's Privacy Policy with the release of iOS 14.5. Facebook asks advertisers to jump through a bunch of hoops actually to get anything going. After a few days of this release running, I look at what I've noticed happening behind the scenes.
My first takeaway is: there's been a noticeable decrease in CPM and CTR – while CPC has remained relatively the same. My working theory is that since Facebook isn't able to bring as much data to bear when targeting users, to get CPC (cost per click) rates from changing, they're showing ads to more users – and charging you less for these impressions. 
My second takeaway: conversions have gone down, and they will likely continue to go down. It's not just fewer conversions because iOS users aren't being tracked. It's also because the attribution window has changed from 28 days to 7 days. In travel & tourism, it takes a while to change, and users rarely take meaningful action in the first 7 days after learning a destination. The good news is: these actions are still happening! We just can't track them as well.
As the saga continues, I and the rest of the team will look to provide more updates and insights.
Facebook Uses Scare Tactics To Track
Well – it's finally here. The highly anticipated rollout of iOS 14.5 has arrived, and Facebook is not pleased. Apple now requires every app to ask users if they would like the app to track their browsing habits across the internet. However, this deeply affects Facebook as they make hefty profits off producing targeted ads to users who have previously shown interest in certain products. Since the app is to gain permission to track users now, Facebook takes a unique approach to convince users to do so.
When users update their iPhones to the new iOS and open the Facebook app, a popup appears that asks users if the app can track them. If you read the fine print, be why Facebook encourages you to allow the app to track you to ensure the app stays free. This insinuates that if you don't allow the app to track, it will no longer be free. I'm very interested in seeing how the rollout of this will help or hinder the app as a whole.
With the ever-changing digital marketing world, we are here to keep you informed of new digital trends and what we are keeping on our radar for May 2021. Have any questions? Contact us! We're here to help.
Make sure to subscribe to our newsletter to stay in the loop on all things TwoSix Digital.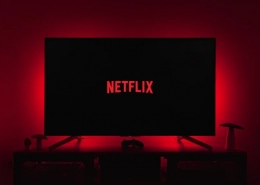 https://twosixdigital.com/wp-content/uploads/2022/08/Netflix.webp
580
869
2sixdigitaltwo6
https://twosixdigital.com/wp-content/uploads/2019/01/TwoSixDigital_logo_Stacked_RGB-300x142-300x142.jpg
2sixdigitaltwo6
2022-08-04 10:29:55
2022-08-04 10:31:31
On Our Radar Highlight - Netflix's Upcoming Partnership With Microsoft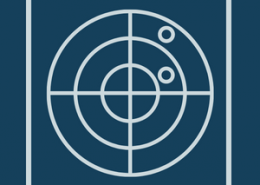 https://twosixdigital.com/wp-content/uploads/2022/05/Untitled-design.png
300
300
2sixdigitaltwo6
https://twosixdigital.com/wp-content/uploads/2019/01/TwoSixDigital_logo_Stacked_RGB-300x142-300x142.jpg
2sixdigitaltwo6
2022-07-18 14:43:14
2022-07-18 14:43:14
On Our Radar Highlight - TikTok: SHOW THEM HOW IT IS DONE!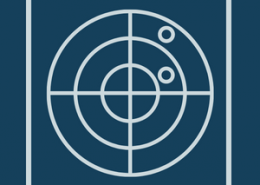 https://twosixdigital.com/wp-content/uploads/2022/05/Untitled-design.png
300
300
2sixdigitaltwo6
https://twosixdigital.com/wp-content/uploads/2019/01/TwoSixDigital_logo_Stacked_RGB-300x142-300x142.jpg
2sixdigitaltwo6
2022-07-14 14:30:51
2022-07-14 14:41:48
On Our Radar Highlight - Your Facebook Feed is About to Change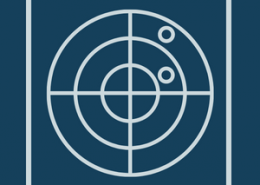 https://twosixdigital.com/wp-content/uploads/2022/05/Untitled-design.png
300
300
2sixdigitaltwo6
https://twosixdigital.com/wp-content/uploads/2019/01/TwoSixDigital_logo_Stacked_RGB-300x142-300x142.jpg
2sixdigitaltwo6
2022-07-05 09:27:58
2022-07-05 10:02:47
On Our Radar Highlight - Inflation & Tourism: Trends to Think About