THE IMPORTANCE OF A GOOD CTA | TIKTOK LAUNCHES TIKTOK ACADEMY | GOOGLE LAUNCHES 'MY ADS CENTER' TO GIVE USERS MORE CONTROL OVER ADS THEY SEE | HAVE YOU CHANGED YOUR UTM CODES FOR GA4? | TIKTOK REPLACES NETFLIX AS SECOND MOST POPULAR APP FOR PEOPLE UNDER 35 | INSTAGRAM TESTS NEW GROUP PROFILES
To combat the world of ever-changing digital marketing –  the TwoSix team is here to give you what's On Our Radar for the month. This month, we discuss the importance CTAs, the new TikTok Academy, Google's New 'My Ads Center', and more! Keep reading to find out what we're keeping On Our Radar for November 2022.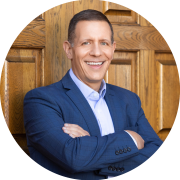 When you leverage social media for promotions, an integral part of your success is getting the user to take action based on the content served.
This can only happen when you use a good call to action or CTA.  Every CTA must provide the user with a defined direction for the next step in your promotional or purchase journey.  It can do anything from driving users to explore more content on your subject matter or pushing them to a conversion or purchase point.
Writing solid calls to action can be challenging, but they are vital to moving users to the next step in the journey.  This article by Ads Espresso highlights 17 different call-to-action examples and provides excellent insight into improving your current CTAs!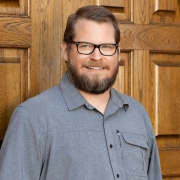 We're excited to see that TikTok has launched its own education platform to help creators get the most out of their TikTok marketing efforts. It's called TikTok Academy and currently features courses for TikTok 101 best practices and a guide for small business marketing.  On the surface, this new learning tool appears to be very similar to Meta's Blueprint which is one of the best online resources for mastering the worlds of Facebook and Instagram. There are plans to expand the offerings of more TikTok courses over time so it's something you'll want to check back on periodically. Courses take between 1 and 4 hours to complete and they are offering certifications and badges just like Blueprint does as you complete courses. We're excited to see this tool become available as TikTok has been an extremely popular topic during our coaching and consulting calls with DMOs. It seems everyone is trying to crack the code for TikTok marketing so this educational tool becoming available is a great thing to see. All you need is a verified email to sign up and it is free of charge. Every little bit of knowledge we can gain is priceless, especially when we can get best practices advice directly from the source. If it's anything like Blueprint, you'll want to sign up and bookmark the link for daily usage!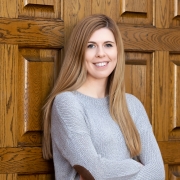 Google is soon going to give more control over ads users see in its apps with the launch of the My Ads Center tool. This will replace the current Ad Settings. While users won't be able to choose to see fewer ads, they will have control to see ads that are more relevant to them and their interests. They will be able to indicate interests and choose to limit certain categories they'd like to see less of. Additionally, users will be able to choose the types of data Google can or can't use in targeting with ads. This new option is following in the footsteps of the other data privacy updates we've seen from IOS and Facebook. This will impact advertisers, but on the bright side, because users are able to select what is interesting to them, ads may be seen by a more relevant and interested audience. There is also the chance that few people will actually take the time to change their settings so advertising may remain largely the same.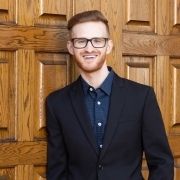 Hopefully, we all know by now that the new version of Google Analytics, GA4, will be replacing Universal Analytics on July 1, 2023. Well, one of the automatic views for GA4 has a different way of categorizing sources of traffic — which could really skew your understanding of any paid advertising.
If you head to Reports and then Acquisition in GA4, you'll notice the word "Channel" all over the place.

In the old Universal Analytics, most paid social ads would fall in the (Other) category. However, GA4, you'll want to be careful to ensure that your social ads are categorized as "Paid Social" and don't end up as "Organic Social". Otherwise, you could really skew analysis!
To ensure your paid social ads are categorized as "Paid Social", be sure to put "paid" or "cpc" as the UTM source medium in any ads you (or your agencies!) run. Need a refresh on UTM codes? Need help making UTM codes for GA4? We have you covered.
Of course, it's more than just "Paid Social" that could trip you up. Be sure to check out the Google help article to ensure your other sources, like email and display ads, are categorized properly.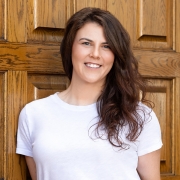 While YouTube remains king, TikTok has replaced Netflix in popularity among young people. This news comes right on the heels of Netflix's announcement that it will begin showing ads to users with certain types of subscriptions. With the fallout of iOS14 continuing to rock apps like Facebook and Instagram, advertisers everywhere are trying to figure out how to continue reaching their audiences in different areas of the internet.
While making TikTok videos can be intimidating, the production costs associated with one are most likely going to be much lower than for a high-quality video ad. When considering where users are and what assets you have to work with, TikTok is quickly becoming one of the best places for social media managers to spend their time.
If we've learned anything this year, it's that TikTok is here to stay and will continue to grow as a popular social media and valuable ad platform. Here at TwoSix, we've been encouraged by the results of the our 2022 TikTok campaigns and are excited to see what more we can do on the platform in the coming year.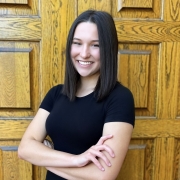 Instagram is finally testing a 'group profile' feature, allowing multiple users to post content on a single page. This new community-building feature is currently only available in Canada but is predicted to roll out across Instagram soon.
Much like Facebook groups, you can easily start a group as an admin, invite others, and even have the ability to approve group members' posts if needed. As of right now, the feature allows for 20 admins and 5,000 members, granting much potential for creating a strong community.
Could your organization benefit from this feature for community building or sharing behind-the-scenes content with your closest followers? Let us know in the comments on our Instagram page @TwoSixDigital
With the ever-changing digital marketing world, we are here to keep you informed of new digital trends and what we are keeping on our radar for November 2022. Have any questions? Contact us! We're here to help.
Make sure to subscribe to our newsletter to stay in the loop on all things TwoSix Digital.