UBER ADS | TIKTOK
&

CANVA UNITE | TIKTOK BUSINESS ACCOUNTS | MAXIMIZE YOUR TWITTER PRESENCE
As the world of digital media is continually morphing to new trends and updates, it can be difficult to keep up. This is why the TwoSix Digital team comes together to discuss what we're keeping On Our Radar for September 2021. This month, we discuss Uber testing the ability to advertise in the app, TikTok and Canva joining forces, the new promote feature in TikTok Business Manager, and more!
Uber is now testing ads in the app and the Marriott Hotel corporation is the first big brand to work with the platform.  This could be a great future opportunity for tourism promoters if the platform expands its ad offerings.  Think about the geolocation possibilities – in market for small businesses and out of marketing for those targeting specific DMAs or cities with their messaging.   This is something we will be watching for sure!
IG Says Goodbye to
"

Swipe-Up'
I hope you had a chance to say goodbye to the "swipe up" on Instagram. In a quick move Instagram is swapping out the swipe functionality with stickers beginning in September. I always found the swipe up to be a bit of cluster to begin with. I'm looking forward to the new options of customizing stickers and making the call-to-actions available within the actual stories we create. I would anticipate more clickthroughs with stickers as they will be more visible and intuitive in the feed. These link stickers will act just like any other sticker in Instagram Stories and be available in a number of different styles that are completely resizable and flexible as to where they can be placed. I love it.
Unfortunately, the functionality will still require 10,000 followers or more but there are some rumblings that indicate at some point the function will be available to all users. That would be a welcome thing as so many users struggle to get to the 10K mark. As soon as that opens up to the rest of us, we'll let you know! Until then, for those of you who enjoy the swipe up functionality, prepare for things to change. In the long run through, I think you'll see better results by being able to make more impactful stories with clear call-to-actions options. The stickers have arrived! Look for them in your app and in your feed.
TikTok and Canva Partner Up to Help Advertisers Make Better Ads
TikTok and Canva recently announced that they are teaming up to help advertisers create better ad content. Canva's Publish End Points tool will now be available to TikTok creators, giving them access to 50+ video templates they can use to easily create platform-specific ad content. The tool also allows creators and advertisers to natively publish content directly to the TikTok app and engage with their audiences.
The new Publish End Points tool is designed with small and mid-sized businesses in mind, who may not have the time or resources to build and publish high-quality video ads on the platform – the biggest barrier to entry for many advertisers. Canva has been around as a free and easy-to-learn graphic design tool for years now, and many young marketers and graphic designers have relied on it as an alternative to expensive Adobe subscriptions either in college or in their careers. Given this historic simplicity and ease-of-use, it's safe to assume that the new resources will feel familiar to marketers and be easy to learn quickly. This is huge news for CVBs who have been wanting to create or grow their presence on the app but who have struggled produce engaging TikTok content.
TikTok Rolls Out Quick 'Promote' Ad Option to All Business Accounts
Big announcement for all TikTok business users, you are now able to turn any organic video into an ad with Promote. This is similar to Facebook's boost feature in which you turn an organic post into an ad. You are able to choose from 3 objectives when creating the ad, either more video views, more website visits or more followers. You also have different options when it comes to targeting. It's unclear how effective this new option will be as far as obtaining your set objectives but only time will tell. The targeting tools are limited but for businesses who are itching to get on the TikTok train this could be the perfect tool to try to get your business account to take off.
Maximize Your Tweet Marketing Approach
Twitter, my favorite comeback story is continuing to find ways to become relevant again. The platform is again going through (yet another) period of change. They have recently integrated new features like Scapes with a bigger focus on creator monetization to ultimately increase engagement and audience retention.
In this recent Social Media Today article, they discuss how you can boost your Twitter performance.
Hope back on the Twitter train!
With the ever-changing digital marketing world, we are here to keep you informed of new digital trends and what we are keeping on our radar for September 2021. Have any questions? Contact us! We're here to help.
Make sure to subscribe to our newsletter to stay in the loop on all things TwoSix Digital.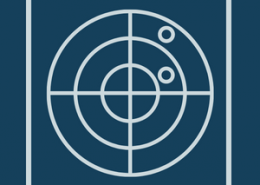 https://twosixdigital.com/wp-content/uploads/2022/05/Untitled-design.png
300
300
2sixdigitaltwo6
https://twosixdigital.com/wp-content/uploads/2019/01/TwoSixDigital_logo_Stacked_RGB-300x142-300x142.jpg
2sixdigitaltwo6
2022-07-05 09:27:58
2022-07-05 10:02:47
On Our Radar Highlight - Inflation & Tourism: Trends to Think About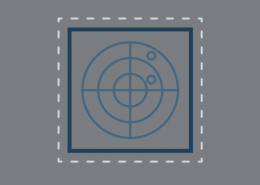 https://twosixdigital.com/wp-content/uploads/2022/04/Screen-Shot-2022-04-13-at-9.22.42-AM.png
645
839
2sixdigitaltwo6
https://twosixdigital.com/wp-content/uploads/2019/01/TwoSixDigital_logo_Stacked_RGB-300x142-300x142.jpg
2sixdigitaltwo6
2022-04-07 11:22:43
2022-04-13 09:23:24
On Our Radar | April 2022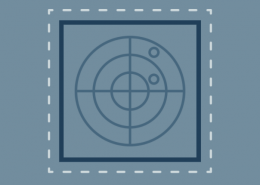 https://twosixdigital.com/wp-content/uploads/2022/02/Screen-Shot-2022-02-28-at-4.00.16-PM-1.png
449
604
2sixdigitaltwo6
https://twosixdigital.com/wp-content/uploads/2019/01/TwoSixDigital_logo_Stacked_RGB-300x142-300x142.jpg
2sixdigitaltwo6
2022-02-28 13:56:39
2022-02-28 16:00:56
On Our Radar | March 2022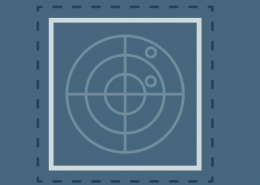 https://twosixdigital.com/wp-content/uploads/2022/02/Screen-Shot-2022-02-03-at-2.01.35-PM.png
464
538
2sixdigitaltwo6
https://twosixdigital.com/wp-content/uploads/2019/01/TwoSixDigital_logo_Stacked_RGB-300x142-300x142.jpg
2sixdigitaltwo6
2022-02-03 14:38:09
2022-02-03 14:38:42
On Our Radar | February 2022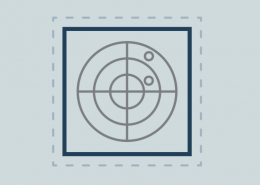 https://twosixdigital.com/wp-content/uploads/2022/01/Screen-Shot-2022-01-05-at-1.08.33-PM.png
568
756
2sixdigitaltwo6
https://twosixdigital.com/wp-content/uploads/2019/01/TwoSixDigital_logo_Stacked_RGB-300x142-300x142.jpg
2sixdigitaltwo6
2022-01-05 12:58:12
2022-01-05 13:11:52
On Our Radar | January 2022